No Comments
GABF Spotlight | The Best Pacific Northwest Beers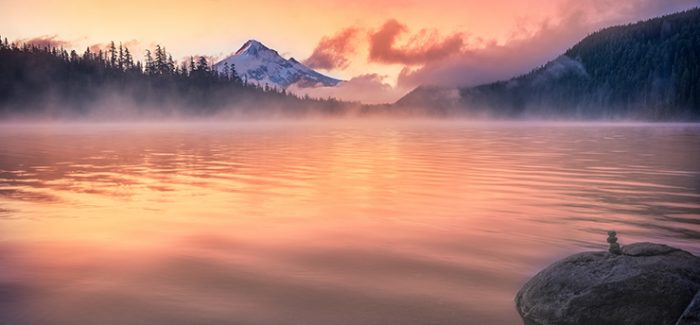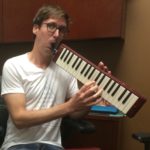 Going to the Great American Beer Festival, or GABF, is like going to another giant establishment with  four letters: IKEA. If you don't have a plan, things are going to turn out ugly. You end up with a shopping cart/stomach full of things you didn't need, and because of your inability to resist the siren's call you're going to cover your home with all sorts of terrible colors.
Here at PorchDrinking.com we're playing the Jedi to your beer Padawan, guiding you through the overwhelming forest of malts to beer nirvana. Our experts have selected a few noteworthy beers from their region that you need to seek out. So make a list, stick to the plan and do not be distracted by the beautiful celebrities. Here are seven great beers to try, all hailing from the beautiful Pacific Northwest.
https://www.instagram.com/p/B1t-o-MpI8M/
Great Notion is one of those few breweries that can hit the mark with a wide variety of styles. Double Stack, their excellent breakfast stout, walked away with a medal at last year's event. While their various other breakfast food beers may be enticing you, I highly recommend Blueberry Muffin if you can only pick one. With the right balance of adjuncts, but still distinctly a sour beer, I doubt you will taste many like this, even among thousands of others at GABF.
But if you can help it, don't pick just one.
https://www.instagram.com/p/BuchdKkH9FQ/
Fremont Brewing has a phenomenal barrel program, and Brew 3000 shows what some craftsmanship and extended aging can do for a beer. Where Pastry Stouts may be catching your eye like that girl in the meme with the red dress, simple execution is key here. There's nothing here but a fine Barleywine that has experienced the sweet embrace of whiskey, and it goes down real smooth.
https://www.instagram.com/p/Bzn6buwnq7J/
Last year pFriem had extra reasons to engage in some celebratory drinking. The dual medals they won for their beers paired nicely with the award for Mid-Size Brewing Company of the Year. Druif may have one gold last year, but the silver darling Pilsner should tickle your fancy. When you will be spending most of GABF carpet-bombing your palate, this crisp and clean beer will cut through the muck and leave you refreshed and ready for the next attack.
Fort George is giving Astoria, OR something to be proud of other than being the home to The Goonies. While Matryoshka, with coconut, vanilla, almond & blueberries will surely get the beard hairs standing, try out 10,000 Ways That Won't Work as well. This West-Coast-Style IPA will make you wonder why all the popular hoppy offerings have to be a Bangles-esque hazy shade of winter. Not too strong, but full of flavor, it will make you remember the good old days when Pliny was king. 
https://www.instagram.com/p/B11b8N3FasA/
I offer an antithesis to the last beer. Reuben's Brews Triple Crush is packing all the hops and haze into a dank dense assault on your livelihood. At 10% ABV and full of juicy, tropical fruit flavors, Rueben's shows why they are one of the best at the hops game in the PNW. Galaxy Triple Crush should also be making its debut, and I'm a sucker for those Australian hops.
Mots Fantaisie is a 12.2% ABV Belgian-style Quad aged in Pinot Noir Barrels with Brett and Cranberries.One of three new beers over 10% ABV making their debut today for our 1 Year Anniversary.

Posted by Grains of Wrath on Saturday, March 9, 2019
No need to fear the Steinbeck reference, as I assure you beers from Grains of Wrath will not send you into a great depression. Mots Fantaisie is alluring enough of a beer to convince you to take a grand journey out west. A Belgian Quad aged in Pinot Noir barrels with brett and cranberries, this beer will not bludgeon you like you are Jim Casy, despite the 12% heft.
If you're trying to tick off all 50 states while taking a stumble across the GABF floor, cross out Idaho with an offering from Barbarian Brewing. Instead of sacrificing an eye to Odin to gain the wisdom necessary to make a choice here, go for the Elixir of the Gods. A Sour Belgian Quad aged in port barrels with pomegranates, you'll be tempted to throw your goblet to the ground and exclaim "ANOTHER!" if it weren't for the chorus of "ohhhhhhhhhhhhh" that greets every shattering of glass at GABF.

Has your favorite PNW been shamefully omitted from this list? Put on your North Face, finish up your episode of Porlandia, and let us know in the comments below!
---