No Comments
Week 7 Fantasy Football Preview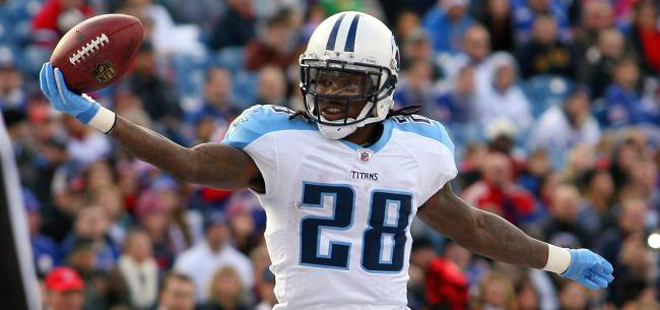 Now that all of us at Porchdrinking.com have recovered from the insanity otherwise known as the Great American Beer Festival, it's time to get back into our regular routines. That means it's time for us to take a look at this week's match-ups and identify who's primed for a breakout performance and who else might be ready to take a breather from your team's lineup for the week. Here's the Week 7 Fantasy Football Preview!

Start 'Em
Quarterback
Andrew Luck, Ind: After leading the Colts to an upset victory over the Packers in week 5, Luck had a weak performance in a 35-9 loss to the Jets. So which Andrew Luck can we expect this week? With the woeful Cleveland Browns looming, I expect a bounce back game because after all, the Browns are a cure-all for opposing team's problems.
Running Back
Chris Johnson, Ten: Sure, it's a little odd to include a guy who likely went in the first round of most drafts, but CJ?K has been so maddenly inconsistent, that I don't feel many owners just plug him in without thinking anymore. Rest assured, you will get the return on investment this week as the Titans match up against the Bills defense that can't … stop … anyone.
Wide Receiver
Mike Williams, TB: Remember the rookie WR who burst onto the scene with a great year in 2010? So do I and luckily, so does Mike Williams. After a lackluster 2011 campaign, Williams has rediscovered his chemistry with Josh Freeman and is enjoying a great start to the season. I expect that to continue this week.
Tight End
Fred Davis, Was: With the Redskins' addition of RGIII, Davis was a trendy pick for a breakout season. The results have yet to materialize, but I think that changes this week. The combined score between the Giants and Redskins could end up north of 70, and I expect Davis to contribute to that total at least once.
Sit 'Em
Quarterback
Cam Newton, Car: Not a lot has gone right for the Cowboys this year, except their passing defense. Ranking #1 in yards allowed through the air, this will not be the week for Newton to get his season back on track. While he might find a way into the end zone on the ground, I feel there are better options to be played this week.
Running Back
Marshawn Lynch, Sea: After getting dominated by the Giants, I'd expect the 49ers to play inspired football this week. This does not bode well for "Beast Mode" and his chances at a good statistical week. Russell Wilson doesn't command the same respect as Eli Manning which means the SF defense will key on stopping Lynch. Not a great prescription for success.
Wide Receiver
Brandon Lloyd, NE: I expect the Jets to stick Antonio Cromartie on Lloyd all game and hope they can take away the Patriots' ability to go deep. While I don't have much faith in the Jets to slow down New England as a whole, I do think they will be able to limit Lloyd's impact on this game enough to give reason to look at other options if available.
Tight End
Jermichael Finley, GB: I'm beginning to wonder if Finley will ever be able to consistently deliver on his potential. Perpetually the victim of a nagging injury, he's averaging a paltry 35 yards/game this season and has been kept out of the endzone for the past five weeks. You can find a better choice for your TE spot this week.