No Comments
Roundtable Discussion | Fall Favorites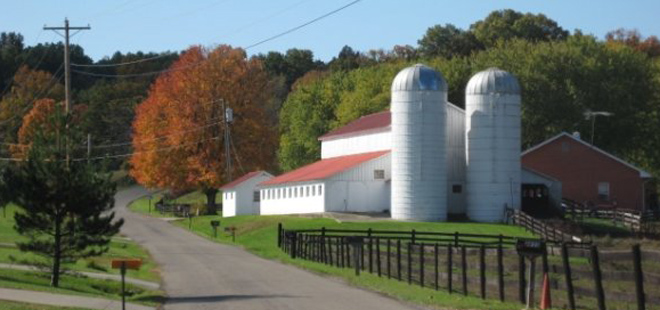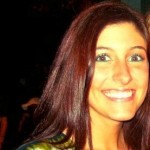 The official start of fall is rapidly approaching, so I asked our staff what they love most about what is quickly becoming my favorite season. Personally, I'm enjoying the cooler weather, my pumpkin spice candle, pumpkin beer and the return of football! Let us know what your favorite things about fall are in the comments section below!
Erin P.: My fall favorites are (in no particular order): sweaters, my birthday, Keeneland! (KY folks know what I'm talking about), an excess of crunchy of leaves to step on, the much awaited return of boots, Halloween candy, and pumpkin flavored EVERYTHING.
Andy H.: I'm always impressed with the spectacular colors of the leaves back in the Blue Ridge Mountains of my home state of Virginia. FOOTBALL, the crisp coolness of the mornings, creative Halloween costumes, Oktoberfest and pumpkin beer also highlight the season.
Jason: Oktoberfests, Halloween parties, and not being drenched with sweat after my morning bicycle commute.
Marie: My favorite thing about fall is the crisp, misty, grey days that can make walking through a park feel like you're in this scene from Pride and Prejudice. And apple picking and corn mazes!
Phil: Seeing my breath for the first time, lazy Sundays watching football and cardigans.
Cory: I enjoy watching the leaves change in the high country, drinking the fresh hop and harvest ales, and spending cool evenings on the patio with friends.
Katharine: Fall is for Fashion!!! And that means buying staples and on sale essential clothing for the rest of the year. And I'm always too hot so I love getting to wear cute sweaters and boots again without sweating just walking across the room. Plus, Halloween is like Christmas for us atheist fashion design school dropouts.
Josh K.: Stepping on crunchy leaves and Pumpkin Spice Lattes.
CVM: Not to be the vulgar one, but I'm looking forward to not sweating my balls off on the subway. Also, leaves!
Erin P.: +1 to less sweating. Anyone been to DC in the summer? WELCOME TO THE SWAMP
Laura M.: Chai Lattes, crunchy leaves, bonfires and HALLOWEEN CANDY. Also, boots.
Drew D.: Sorry to be the resident downer, but aside from football, baseball playoffs, great fresh local produce from harvest time, I'd have to say I don't like fall and it's cold winds. It just reminds me that winter and dreary overcast skies are right around the corner. That it's time to bundle up and break out the cold weather clothes. And I'll agree that the leaves temporarily look great as they change color, but then the crunchy brown leaves make me think about the dying perennials and lack of greenery that's all around (maybe that's the gardener in me since I grow tropical plants like pineapples, hibiscus, plumeria, coffee tree, limes, lemons, avocados, passion fruit, and palm trees in Ohio and have to bring them in for the winter). For me it's time to trudge through and wait for spring. I'd much rather sweat, have sun, green plants around and wear less clothing than freeze my ass off. Sandals>boots, shorts>pants, swim suits>winter coats. I rely on the fact that hockey, basketball, Thanksgiving and the holiday season are right around the corner to get me through late fall and winter.
Katharine: Drew – I think you're forgetting that "bundling" can and should be a two person endeavor that is really only feasible in colder weather.
Drew T.: Please note the opinions of Mr. Davis are his own and do not necessarily reflect the opinions of all Drews across the world. Thank you. Respectfully, A Drew Who Loves Autumn.
Josh B.: The fall is definitely my favorite season. Sure it gets a little colder, days get shorter, but don't easily forget we also get the triple crown of holidays: Halloween, Thanksgiving, and Halloween. While I hate mornings, and the fall makes them even harder, it is nice to see Mother Nature's routine slow down and break down. You get to appreciate the warmth a rising sun offers on your morning commute and Pennsylvania is perfect for that. While the longevity and novelty does eventually wear off, the vivid colors during hikes beats spring in the same category 10 times out of 10. I also love this time of year because fall instigates the Go-For-Broke approach. When expectations are tied directly to weather, you get a huge morale booster when you are outside and the sun decides to hang out for a while. If I know one thing about us Millennials, we don't let these opportunities go to waste: we are the generation of FOMO. It is also why the NFL is on Sunday, because nothing takes out a headache faster than seeing Tony Romo and the Cowboys fumble on their final possessions.
Stacey: I avoided responding to this chain because I like fall with the rest of the world — sweaters, warm coffee, football, yada yada. It becomes repetitive and annoying at times. YES, we all love fall. Let's move on. But I kept coming back to this poem — cheesy, I know, but it's terribly fitting. Enjoy a moment of zen:
Morning Coffee by Gyorgy Petri
(translated by Clive Wilmer and George Gömöri)
I like the cold rooms of autumn, sitting
early in the morning at an open window,
or on the roof, dressing-gown drawn close,
the valley and the morning coffee glowing—
this cooling, that warming.
Red and yellow multiply, but the green
wanes, and into the mud the leaves
fall—fall in heaps,
the devalued currency of summer:
so much of it! so worthless!
Gradually the sky's
downy grey turns blue, the slight
chill dies down. The tide
of day comes rolling in—
in waves, gigantic, patient, barreling.
I can start to carry on. I give myself up
to an impersonal imperative.
Gabe: Although I am not a fan of pumpkin beers, I do like almost everything else people mentioned here. And honestly, how could you not? But how did everyone forget about fall food? The two items that I keep thinking about are ramen and pho. I love those dishes so much, and I can't think of better fuel for chilly outdoor activities.
Scott: Pumpkin pie, football, leaves, the best sleeping weather, playoff baseball, Oktoberfest, Rocktober – there's so many things to love about fall. Easily my favorite season. It's a crime that it's so damn short.
Phil: Gabe, I entirely disagree with your statement referring to ramen and pho as autumn foods. These foods are staples, and most certainly a food group that I eat regardless of season 🙂
Laura M.: +1 Phil!
Katharine: I thought fall foods were turkey, cranberry or pumpkin anything, squash, of course all coming in a exploding cornucopia. But honestly best food of fall is clearly pie, made from scratch takes four days to prepare Thanksgiving, and picking and canning your own jams from the last of the season, making and canning stews and broths, and curing (if successful) your own wild boar apple smoked bacon, sausage and salami, venison jerky and pheasant. And making elderberry wine.
Cory: Everyone is making me hungry . . .
Phil: Bacon.
Jason: These pretzels are making me thirsty…
Justin: Did somebody say Bacon? Fall is badass because it means I can watch football Thursday through Monday. I also have pots of chili simmering in the crockpot, alternating between red chili & green chili all season long. Fall also means Belgian Dubbels by the gallon.