No Comments
Brew Bites | Chocolate Stout Cake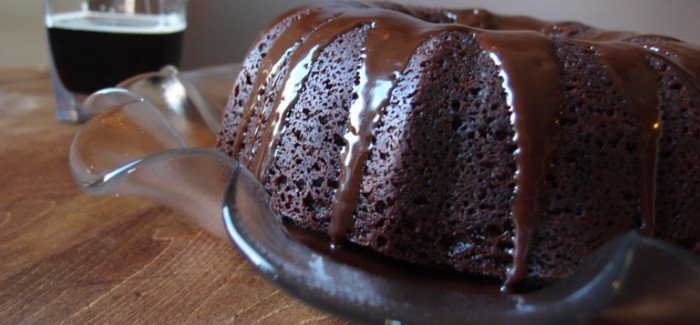 Experimenting with cooking and baking with beer is a fun pastime hobby of mine but I only wish I could do it more often! Baking with beer definitely fits well. The chocolate, caramel, nutty, and roasted flavors obtained from stouts and porters just seem to fit perfectly in brownies, cookies, and cakes.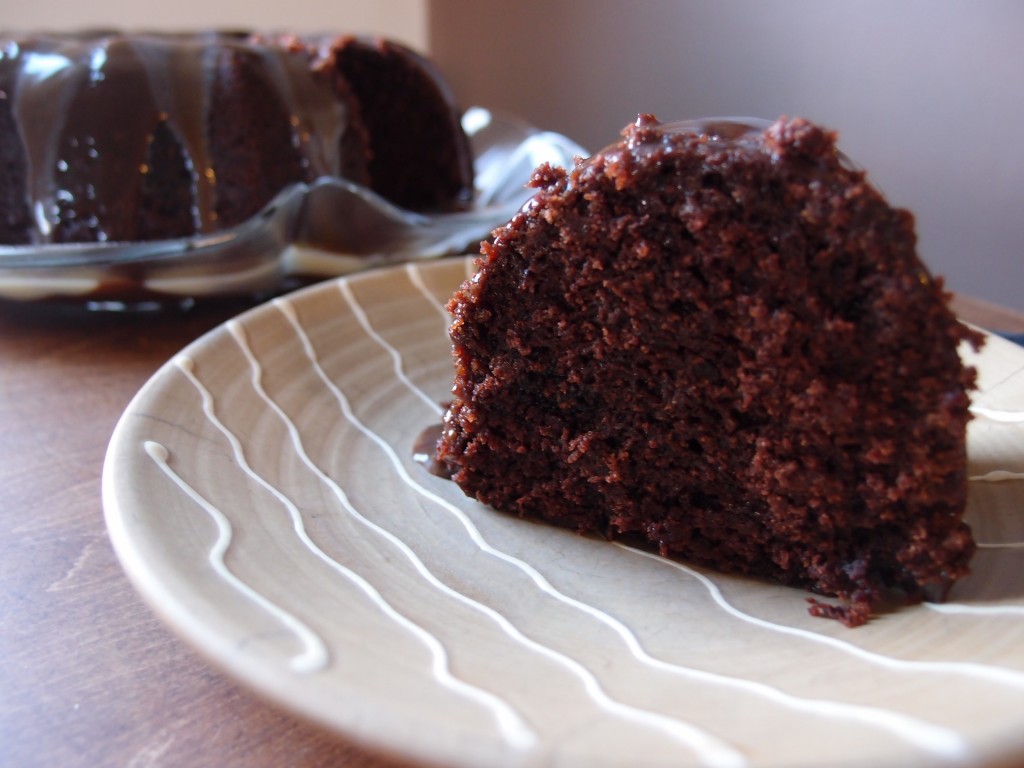 This chocolaty, perfectly moist, decadent stout cake does anything but disappoint. Cake is not usually my number one dessert choice but this recipe makes me feel differently. It was surprisingly not too rich which made each bite easier than the last. The dual sauce added the perfect touch; the marriage of flavors with the beer and the cake made the bite more delicious and creamy.
The first time making this I used the The Magistrate Sweet Chocolate Stout by Former Future Brewing Company. For the second time, I decided to use Samuel Smith's Organic Chocolate Stout. Both were great choices and any of your favorite rich, creamy and chocolaty stouts will be perfect in this recipe.
Chocolate Stout Cake
Adapted from smitten kitchen
1 cup stout
1 cup unsalted butter
3/4 cup cocoa powder
2 cup all-purpose flour
2 cup sugar
1 1/2 teaspoons baking soda
3/4 teaspoons salt
2 large eggs
2/3 cup sour cream
Chocolate Sauce*
3 oz milk chocolate chips
3 tablespoon heavy cream
2 tablespoon instant coffee
2 tablespoon stout beer
White Chocolate Sauce*
3 oz white chocolate
2 T heavy cream
Splash of beer
*Rough measurements for both sauces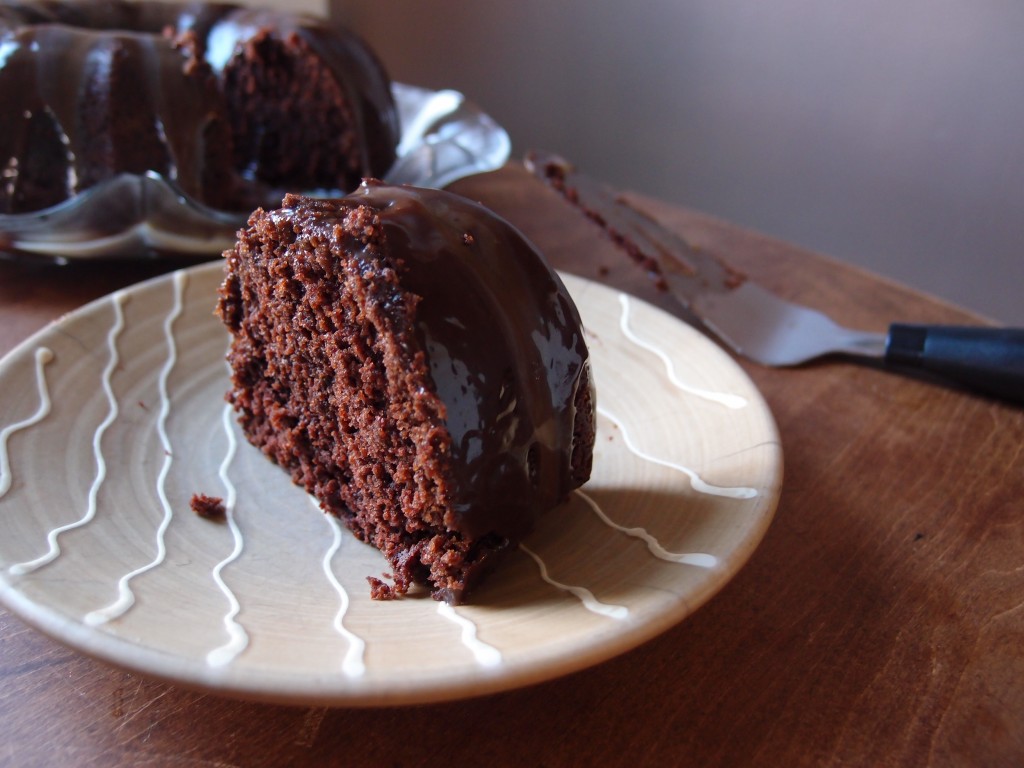 ---