No Comments
What Has Been The Biggest Disappointment In The NFL So Far?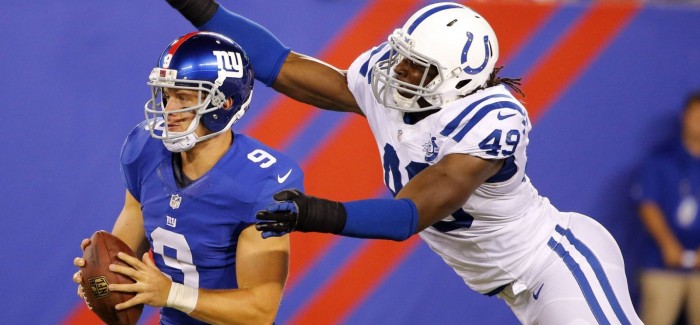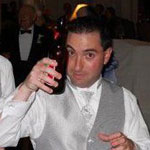 With week six in the books for the NFL, the sports writers for PorchDrinking take a look at what has been the biggest disappointment thus far.
Jason Behler: The biggest surprise, and one that frankly brings a smile to my face, is the Pittsburgh Steelers. At 0-4, the city of Pittsburgh has turned into a baseball town with normal Steeler season ticket holders seeking more victorious environs at PNC Park. Big Ben has had no healthy offensive weapons this year with his top targets Mike Wallace (now a Dolphin) and Heath Miller (injury) absent from the Steelers stat line. The smash-mouth style that used to define this team has been abandoned, as they don't have a healthy feature back until Le'Veon Bell returns. Finally, their defense, the hallmark of Steeler football, has sacked opponents only four times this season (while Big Ben has been sacked a total of fifteen). And, did I mention they are -11 in the turnover battle this year. Never in my 30+ years as a Bengal fan do I remember a Pittsburgh team this bad.
Patrick Murray: Until Thursday afternoon, I was having a hard time deciding which team had been a bigger surprise – and a more bitter disappointment – the Falcons or the Giants.  But then came the news via ESPN that Atlanta will be bringing in Terrell Owens for a workout.  That seals it for me – congratulations to the Falcons – you've surprised me even more than the 0-5 Giants!
Josh Buchanan: I am going to approach this topic from the other side of the coin, my fantasy team has been the most surprising in that I don't know if I could have surprised myself with a worse team. There have been 2 weeks where I haven't broken 60 points…All I can say is thank god I am winning my pick 6 league at the moment
Mike Zoller: The Giants and Steelers are popular picks for the biggest disappointment so far. However, looking at the Houston Texans, who are 2-4,  are my pick for biggest disappointment. What makes the Texans worse than NY and Pitt? The fact that they have so many weapons and have still done nothing with them. When you have Matt Schaub, Andre Johnson and Arian Foster and can still be this bad is mind blowing. Following a 38-13 home loss to the lowly St. Louis Rams this past weekend it can't get much worse for Houston. Oh maybe the fact that they have set a NFL record for most consecutive games with throwing an interception for a touchdown…not a record a team wants to take credit for.