No Comments
Ultimate 6er | Six Beers for Travis Kelce and Taylor Swift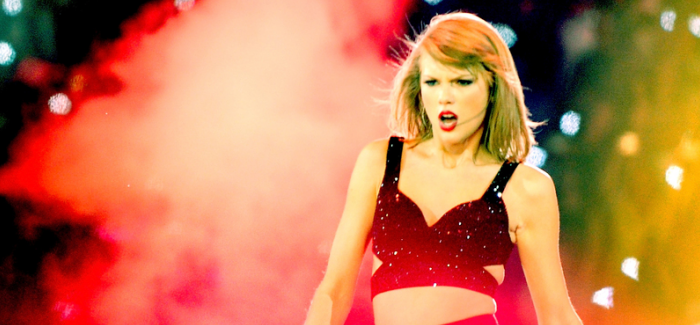 With Taylor Swift attending the Kansas City Chiefs game this past Sunday, the dating rumors between her and Travis Kelce are reaching a boiling point. This is a cultural crossover for the ages, thrilling both Swifties and NFL fans alike. Until these rumors are actually confirmed, I'll be busy setting my fantasy football lineups, streaming Getaway Car (IYKYK) and daydreaming about this perfect duo. And speaking of perfect pairings, here are 6 beers the maybe couple should be sipping on as their love story unfolds.
View this post on Instagram
In the early stages of getting to know each other, we often find ourselves swapping favorite childhood memories. Travis, without a doubt, would talk about his formative youth spent in Cleveland Heights, OH. And he'd probably mention all the mischief he got into with his brother, Jason. Taylor would paint vivid pictures of her enchanting childhood on a Christmas tree farm. Perfect for this conversation is the Christmas Ale from Great Lakes Brewing Company. After one or two of these beers, the sweet cinnamon-infused warmth of this 7.5% ABV beer might even have them reaching for some mistletoe.
---
View this post on Instagram
Living in Philadelphia, PA until the age of 14, it's a known fact Taylor Swift is an avid Eagles fan. She even mentions the team by name in her song Gold Rush off of her 'Evermore' album. And while getting along with Jason Kelce – legendary Center of the Philadelphia Eagles – is a given, I have no doubt she'd also instantly hit it off with Jason's wife, Kylie Kelce. Also a Philly native, they'll probably chat about the schools they attended and about watching Eagles games with their families. These two strong women would complement each other like the perfect blend in this Strong Golden Ale from their hometowns. And hey, as seen in the photo above, the brewery is an ideal spot for a wedding. Just sayin'.
---
View this post on Instagram
Ok. Let's address the elephant in the room. How can someone who proudly declares themselves an Eagles fan support the very team that defeated them in Super Bowl LVII? Those fierce household rivalries can sometimes be, well, pretty toxic in any relationship. And to that I say: if mama Kelce can find a way, I have no doubt Taylor will manage as well. However if Sunday taught us anything –  there's sure be a mix of bitter and sweet emotions among the KC and Philly fan bases, much like the tangy yet sweet flavors found in this Fruited Sour from Double Shift Brewing Company. But hey, what great relationship doesn't thrive on a healthy dose of competition?
---
View this post on Instagram
Next Sunday, the New York Jets will host the Kansas City Chiefs. Taylor is likely to pick up Travis from the airport with a playful, "Welcome to New York, it's been waiting for you." As fate would have it (or maybe cupid is a mastermind), Next Sunday's kickoff also marks the beginning October, a pretty special month for us Swifties. In October 2014, Taylor dropped '1989,' an album heavily influenced by her early 20s adventures in New York City. Now, in 2023, she's gearing up to release '1989 (Taylor's Version)' on the exact day it came out 9 years ago, Oct. 27th. 22 days after Travis Kelce's birthday. The math is mathing, people! To celebrate both the album and Kelce's imminent victory (it's the Jets), they'll reach for this Double Dry Hopped Hazy India Pale Ale, and toast to their 'Forever Ever.' They might even hop down Cornelia Street.
---
Odell Brewing Co. | Isolation Ale (Fort Collins, CO)
View this post on Instagram
Speaking of 1989, did you know Travis Kelce and Odell Brewing Company located in Fort Collins, CO share the same birth year with the 12 time Grammy Winner as well? I can see it now: they're taking a leisurely drive up north on I-25, maybe with Taylor consoling the Tight End on a tough loss to the Broncos (hey, I'm daydreaming here) and they decide to pop into Odell to pick up an Isolation Ale 6-pack. Maybe they'll head up to the Rocky Mountains and find the cozy Colorado cabin that inspired much of Taylor's 'Folklore' album. Summers may be cruel, but winters are cozy with this Winter Warmer in hand.
---
View this post on Instagram
Nashville, TN holds special significance for both Taylor and Travis's careers. At the age of only 16, Taylor signed her first record deal in Nashville back 2005. 13 years later (seriously, you can't make this stuff up), Travis achieved a significant victory at Nissan Stadium, defeating the Tennessee Titans during the 2019 AFC Championship game on his path to winning his first Super Bowl. When they're in Nashville, they'll make a stop at New Heights which, fittingly, is also the name of Travis and Jason Kelce's podcast. They'll order a round of this refreshing Cream Ale and raise their glasses to their individual successes. And who knows, Travis might even get down on one knee after he finishes a Nothing Fancy. With a paper ring, perhaps? 
---