No Comments
Kettlehead Brewing Co. | Duck Traffic New England IPA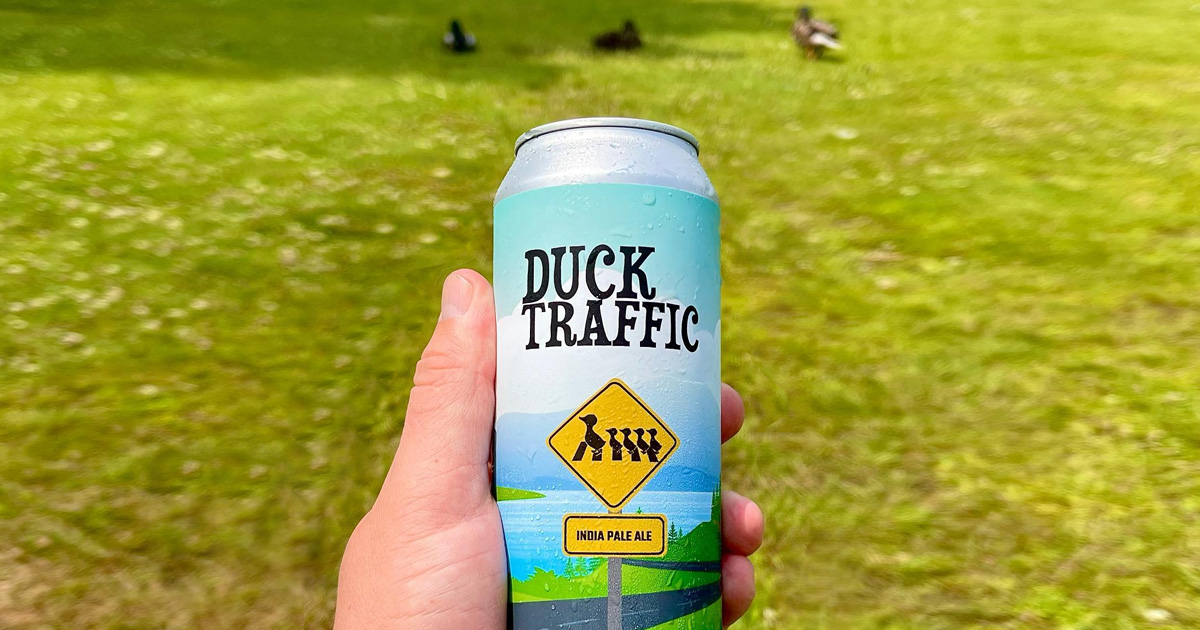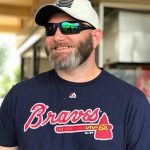 Sometimes you have to just stop and smell the roses, as the age-old saying goes. Or perhaps you have to stop and let the ducks go by. That's what happened to Sam Morrissette, co-owner and co-founder of Kettlehead Brewing Company.
What happened to Sam to give him the idea to name a beer after passing ducks? Let's find out!
We're talking about the New England IPA aptly named Duck Traffic. We asked Sam where the name came from.
"We were on my boat and we stopped to let ducks go by with their ducklings, and my oldest son said, look dad, duck traffic," Sam said. It made Sam laugh.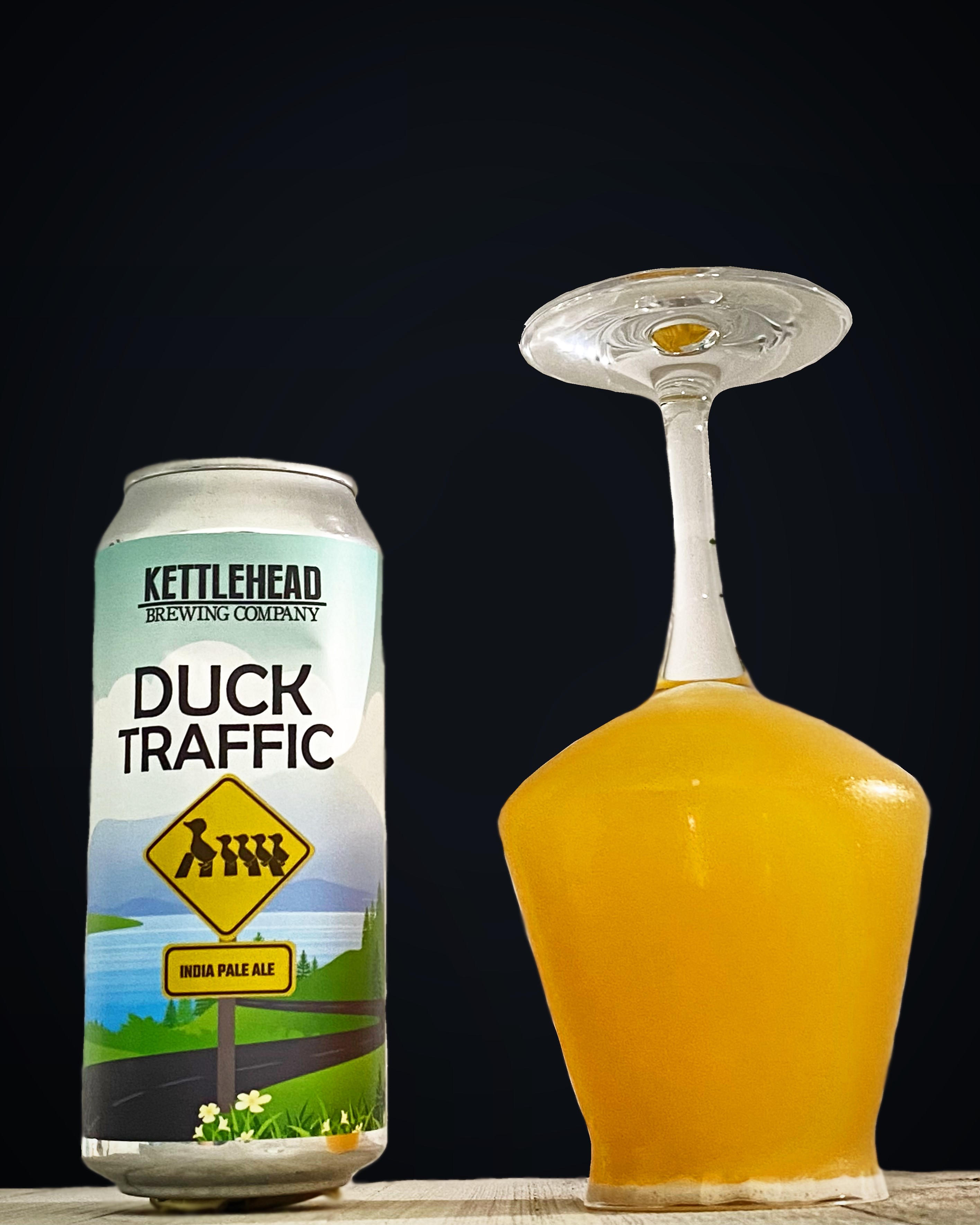 It's Very Good!
When we were first talking to Sam, he told us their New England style IPAs would blow us away. Given that Kettlehead Brewing is located in New Hampshire (one of the six states making up the New England region of the U.S.), I had no reason to doubt him. A beer enjoyer trying a New England IPA from a New England state is going to experience something special. What we discovered after drinking Duck Traffic was that Sam was correct—we were blown away!
You may find yourself asking: "Aren't most NEIPAs the same?" Don't they all have similar ingredients that would essentially make one version to the next taste the same, no matter which brewery makes the beer? While some beers have the same ingredients, that doesn't mean they're all going to taste similar. Every beer has its own unique story—you just have to listen.
Duck Traffic, hopped with Mosaic, Citra, Strata and Sabro, creates a symphony of flavors that  tantalizes taste buds. The flavor is balanced and very refreshing, with some hoppy crispness mixed in. Initially your palate is hit with pungent citrus, with a subtle shift toward ripe melon, followed quickly by notes of stone fruit and resinous pine on the back end. This is a big, juicy beer that evokes pure joy. Duck Traffic is on the sweeter side, but the pine that comes out does a great job of balancing that sweetness. We don't rate beers, but this one is near-perfect for the style, extremely well done.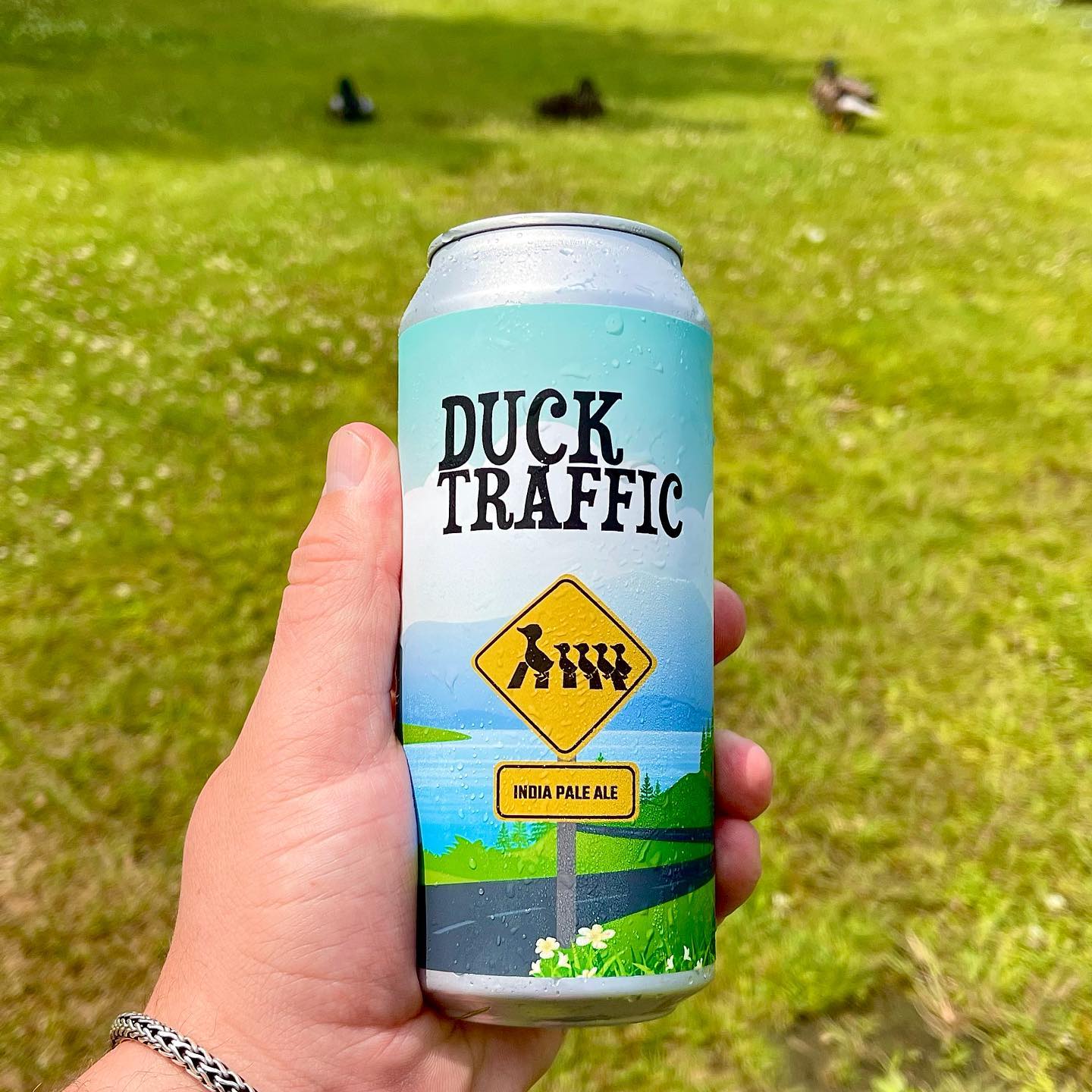 When asked about the hop combination for Duck Traffic, Sam said he typically does all the hop combos for new beers.
"I'm just looking for nuances of each hop that would compliment each other," Sam said. If complementary is what Sam was going for, he did a great job selecting and pairing hops for Duck Traffic. We know Mosaic and Citra work well together, but adding the Strata and Sabro gives it that sweet, yet dank, adventure to round out the beer.
Duck Traffic is a beer worth seeking out. We'd even venture to say that Kettlehead Brewing Company had all their ducks in a row when they brewed it. Don't just take our word for it though, if you find yourself in the area, stop by and give them a visit—you won't be disappointed!
---