No Comments
Ultimate 6er | Easy-Drinking Beers for Football Season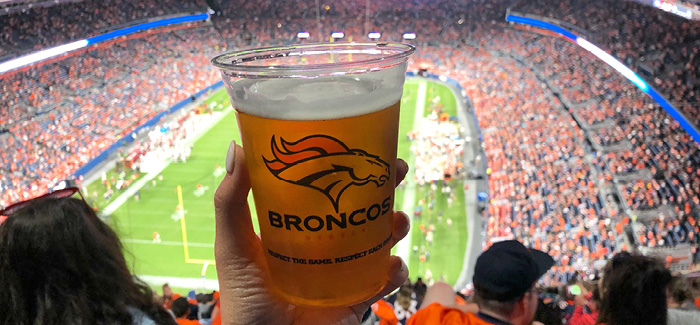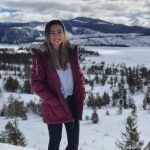 Now that the last NFL pre-season game is in the books, it's time to get serious. Week one starts this week, and it's game on! The Packers take on the Bears for Thursday Night Football and wraps up with the Broncos playing the Raiders on Monday. Needless to say, the lineup in between will be awesome! As you're completing your Fantasy Football drafts or simply reaching for a nice, cold craft beer to sip on as you're cheering on your favorite team, here's a few beers that will go great with the games as week one is set to begin.
https://www.instagram.com/p/B1E9UjwhE7Q/
Brewed with creating a simple, easy-drinking beer in mind, Easy Sport is refreshing and highly drinkable. It's an ale that's brewed with hints of tangerine notes. Both during and at the end of the fermentation process, Boulevard shared that they added electrolytes into the brew. This is a beer that you'll want to seek out, if you're planning on spending the entirety of Football Sundays enjoying ice cold beers, this is one that you'll want to sip on throughout the day, along with water, of course.
https://www.instagram.com/p/Bz02-mBAW6B/
Inspired by classic cervezas that are meant to be served ice cold, Sierra Nevada created their own take on those light and easy beers born south of the border. Golden and crisp, Sierraveza is well-balanced in flavor and something that you can sip on throughout #FootballSunday. With a light floral hop note characteristics, you'll be left wanting another round as you're cheering on your team.
https://www.instagram.com/p/BygEL1UpVsU/
Stone has been having their fun with creating lagers with their unique twist on it. Tropic of Thunder embraces the easy-drinking characteristics of a lager while coupling it with a slight hop background. The combination of Mosaic, Citra, and Cashmere hops creates a white wine, melon, citrus, and pineapple aroma; you'll taste ripe cantaloupe, citrus and passion fruit as you're sipping on the brew. Needless to say, this easily crushable lager will be one that you'll want in hand as the day goes on.
https://www.instagram.com/p/Bz6HV49Fd6s/
Winning is sweet, especially when it's your team. Rogue's Honey Kolsch could be the perfect pairing to go with your sweet celebration as your team is up and continuing to run successful plays. In brewing this beer, Rogue uses honey from their 119 colonies of bees that are carefully kept and fed situated just across from 40 acres of their hops. The honey is uncapped, extracted and filtered before infused into their ale. This refreshingly light beverage is one that you can't go wrong with as you're watching football.
https://www.instagram.com/p/BzMJYQrAVDq/
Mural was created in partnership with Primus Cerveceria, who is a leading craft brewery based in Mexico City. This cerveza was inspired by the amount of refreshing agua frescas found in street food markets. It traditionally features a blend of seasonal fruits, and New Belgium's take on hibiscus, agave, watermelon, and lime. And yes, it's just as refreshing as it sounds. Light in body, ABV, and calories, it'll be something that's great to sip on as you're watching football this season, especially during the Kansas City Chiefs vs. Los Angeles Rams game that will be played in Mexico City.
https://www.instagram.com/p/B1jleIElEjk/
A simple, low ABV beer is a great pick to have in hand if you're planning on keeping on all throughout the games on Sunday. Da Shootz! is clean, bubbly and refreshing, complete with light citrus notes.
Regardless of which craft beer ends up in your hand, this season will be filled with great times as you're enjoying a brewski with your family and friends. Cheers!
---