No Comments
Pop Culture Review – Oct. 28 – Nov. 4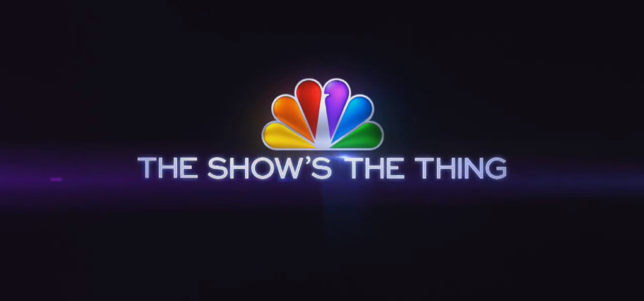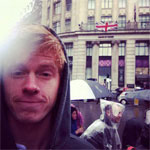 In case you missed it (or hate huge news in popular culture), Disney acquired Lucasfilm this week for $4.05 billion dollars.  One day later, Lucasfilm announced a new Star Wars trilogy is in the works, with Episode VII expected to release in 2015.  For more important details on the matter and why you should care, check out my special Disney-Star Wars Pop Culture feature.
Now, it's time for all the happenings that don't involve corporate control, lightsabers, and the (arguably) most important film franchise in our culture.  Oh don't worry, other news, you're…still…important…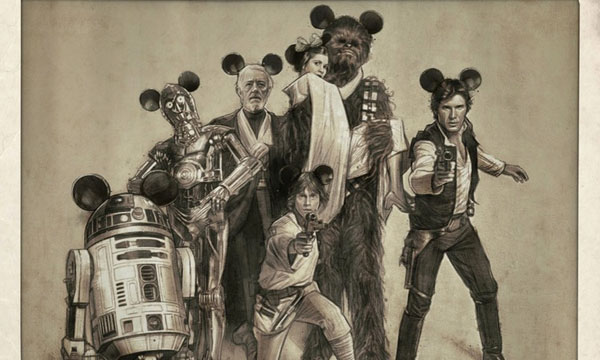 TV Bizarre-ity and Dan Harmon Bounces Back
Strange things have been happening at NBC. Everybody knows (don't they?) that NBC has been struggling for the past five years or so, but it's starting to look like the higher-ups are beginning to crack. First, NBC put new Friday night contenders Community and Whitney on hold weeks before their premieres were scheduled to air. 'NOOOOO!' for Community, 'KEEP IT AWAY FROM US FOORREEVVEERR!' for Whitney. Then, Up All Night received an order for three more episodes this season. Wait, that's not strange at all. How about those three episodes changed from a single to multi-camera format, now shot in front of a live studio audience? An entire show just got morphed into a CBS-ish sitcom mid-run. What is happening?!
Soon after, NBC canned The Office spinoff series about Dwight and his farm before the pilot episode even aired on this season of The Office. THEN, Community actress Yvette Nicole Brown tweeted out the Season 4 premiere date, Thursday, February 7 at 8pm. The folks at Greendale are back on Thursdays now?! NBC must be STREETS AHEAD after all! Or behind! Or sideways! In between?
In news outside of NBC's creative control, it seems the Dan Harmon comeback has begun. Adult Swim picked up 10 episodes of his new show, Rick and Morty, a half-hour animated comedy about an aging genius and his…less smart grandson. Look for the series in 2014. Yes, two years from now. Huzzah?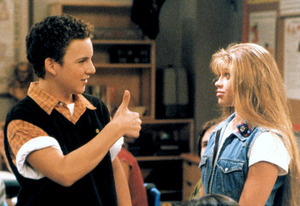 However, this isn't the only new series on the horizon. This week, Disney began consideration of a Boy Meets World sequel revolving around the daughter of Cory and Topanga. This means we might be seeing Ben Savage and Danielle Fishel together on TV again.  Currently dubbed Girl Meets World, keep your fingers crossed for some 90's style sitcom action.
Video Game Season Has Begun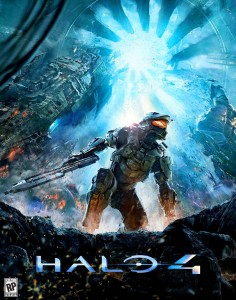 "Assassins Creed 3" may have kicked off the "ridiculousamountofblockbustertitlesdoomedtoconsumeallofmymoney" season this week, but it's just the beginning of the coming storm. Next week, Halo 4 comes out, the most recent addition from a series that has topped $3 billion in sales so far. The game hasn't even released yet, but its soundtrack made it to #50 on the Billboard 200 this week.  In the next 30 some days, Call of Duty: Black Ops II, Lego Lord of the Rings, Hitman: Absolution, and Far Cry 3 are just some of the games coming out, not to mention the new Wii U and its launch titles.  You'd think Christmas is coming or something…
And speaking of video games, keep an eye out for Ouya. Ouya is a new, hackable console started by a few folks on Kickstarter earlier this year. On the first day of its project launch, Ouya reached its financing goal, gaining over $1 million in promised funds and marking the biggest Kickstarter launch day ever. This week, the Ouya people announced that hardware specs were on track to reach their dev-kit deadline in December. To learn more about this exciting new console, check out this video.
Super Film News
Although Skyfall is smashing overseas records and Wreck it Ralph is dominating domestically, they were overshadowed by some super-movie news this week. Brian Singer, nerd-favorite director of the first two X-Men movies and producer of X-Men: First Class, is set to helm X-Men: Days of Future Past. Days of Future Past was a bold X-Men storyline published in the 80's, jumping from present day X-Men to a dystopian future where the robot Sentinels rule America and mutants live in internment camps. It's going to be hard to pull off, but if Singer can, the X-Men franchise will propel comic-book movies into new, uncharted territory.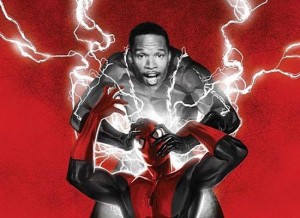 Speaking of Marvel movies, this week we found out Jamie Foxx is up for the role of Electro in Amazing Spider-Man 2. Shocked? Fear not.Marc Webb did an exceptional job with the series reboot, and Jamie Fox is going to be on fire after everyone sees Django Unchained this December. It's also looking like Shailene Woodley will be playing Mary Jane Watson in the sequel. While Woodley and Fox are all but confirmed, neither deal is yet finalized.
More, you ask?
Did you forget about the Disney/Lucasfilm deal already? A NEW STAR WARS TRIOLOGY PEOPLE! So ungrateful…whatever.  There's a new William Shatner app that lets you create phrases in Shatner's voice. Oh, and Elijah Wood is going to be in a movie called Cooties where schoolchildren turn feral and go loco on the town. "Gangnam Style" still tops iTunes' singles chart. Oh, and the CMA's happened this week, where Blake Shelton and his wife Miranda Lambert dominated. So…that's big?
Get out of here.  You obviously hate Star Wars.