No Comments
Five Bowl Games to Watch This Season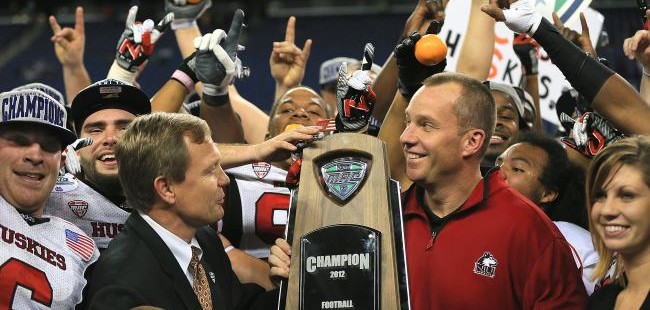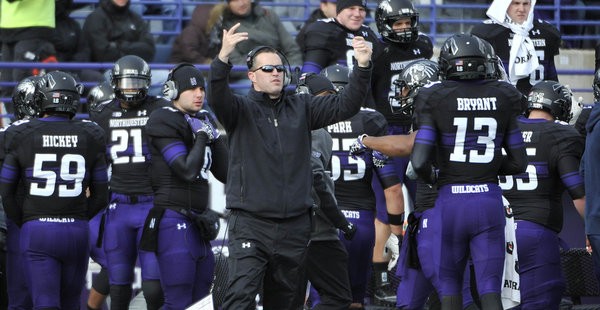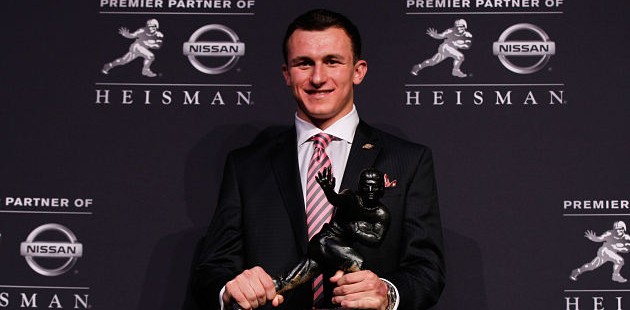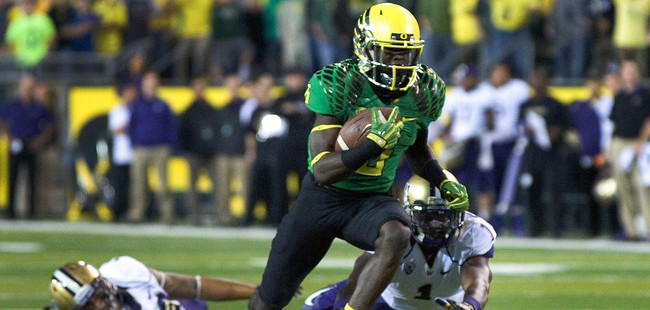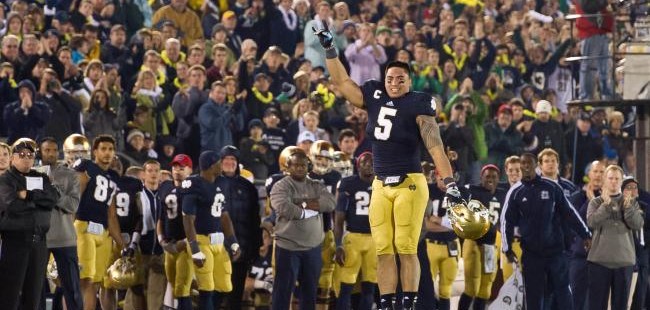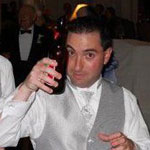 December is a great month for sports. You have the NFL in the home stretch and just about to start the playoffs, basketball and normally hockey are in full swing and maybe the best part of the month – college football bowl games.
Starting on the 15th and going all the way until January 7, 35 bowl games will be played across the country. While the debate goes on if there are too many games and if many are meaningless sponsor-driven events, it's still fun  to watch teams from different conferences play each other for nothing but pride.
This year provides a slate of great match-ups from day one until the national championship in Miami on the 7th. Here are five games all college football fans should settle down for and watch in their entirety:
5) Discover Orange Bowl – January 1, 8:30pm EST – Florida State vs. Northern Illinois
Many people look at this game and scoff at it. The debate, fueled by Kirk Herbstreit, is whether or not Northern Illinois even deserves to be in a BCS game. But the Huskies are 12-1 and their only loss came at a neutral field against Iowa in the first week of the season – they lost by one. This team has played extremely well throughout the season and despite what many people say, they deserved this at-large bid to a BCS game.
For those that are assuming powerhouse Florida State will roll NIU don't forget the 2007 Fiesta Bowl when Boise State got no respect against Oklahoma. That team went on to upset the Sooners in overtime 43-42. The best thing about bowl games is that anything can happen. Very rarely do you see bowl games that are complete blowouts and I don't think this one will be as one-sided as most think.
Who wins?
This game will be close. Florida State has had a great season, but not as impressive as many thought. They only beat one ranked team all year in No. 10 Clemson and lost to No. 4 Florida. But make no mistake the Seminoles are a good and talented team. Northern Illinois will hang tough with this team but I think you will see Florida State pull away late and capture the Orange Bowl. Florida State 31 Northern Illinois 26.
4) Taxslayer.com Gator Bowl – January 1, 12:00 pm EST – Northwestern vs. Mississippi State
Northwestern got passed over by the Capitol One Bowl and dropped to the Gator Bowl. But this is a great thing for the Wildcats. The past four years Northwestern has gone to respectable bowl games but faced an opponent usually a bit out of their range. This year dropping a bowl game slot or two pits the 9-3 'Cats against the 8-4 Bulldogs. Northwestern had a surprising season in a year many thought would be a rebuilding year. NU led going into the fourth quarter in all three of their losses and could very well have ended the season 11-1 or even 12-0.
The Bulldogs played a very tough schedule and had three straight losses to ranked teams, including two in the top ten. However, looking at their schedule you don't see a marquee win that really stands out. The three losses were each a chance for the Bulldogs to put themselves on the national scene but each time fell short. Look for this to be a very even and exciting football game.
Who wins?
In a game that might feature two of the most even-matched teams in the nation, look for both teams to put up some points and look to the defense to make a timely stop every so often. Northwestern's offensive threat of Venric Mark and Kain Colter will look to run the offense against a tough Mississippi State defense. In the end I think this is the year the Wildcats will end their bowl drought and win their first bowl game since the 1949 Rose Bowl. Northwestern 34 Mississippi State 28.
3) AT&T Cotton Bowl – January 4, 8:00pm EST – Oklahoma vs. Texas A&M
How will freshly named Heisman Trophy winner Johnny Manziel play in his first time on the field since he captured the award? The Aggies beat Alabama who is playing Notre Dame for the national championship. Oklahoma beat ranked Texas and Oklahoma State this season. Both teams have a lot of pride on the line in this classic bowl game. Expect a lot of scoring and little defense in this game that features some of the most potent offenses in the country.
We all know about Johnny Football, but don't overlook Oklahoma. This team was once in contention to play for the national championship. Senior quarterback Landry Jones wants to end his college football career on a strong note before looking to play at the next level. The real question is who will lead their team to victory – the senior or the redshirt freshman? Either way it will be a great game.
Who wins?
Manziel is the team's leading passer and rusher. If you can contain him you have a shot to win the game. Oklahoma has two receivers over 800 yards in Kenny Stills and Justin Brown. With veteran Landry Jones under center it seems that Oklahoma will have the edge. However, if there's one thing you should've learned this season is to not bet against Johnny Football. I think that Manziel ends his freshman year on a high note and the Aggies take down the Sooners. Texas A&M 42 Oklahoma 35.
2) Tostitos Fiesta Bowl – January 3, 8:30pm EST – Kansas State vs. Oregon
Remember when both teams were just two wins away from facing each other in the national championship game? Then both teams went on to lose on the same night and the entire college football world turned upside down. When these two teams lost, it opened the door for Notre Dame and Alabama.
Both teams feature top 10 offenses, with Collin Klein, who finished third in the Heisman voting, leading the Wildcats and Ducks quarterback Marcus Mariota leading the No. 2 ranked offense. Both teams collected wins over several ranked opponents and have just that one loss the second to last week of the season. Just think if they had won out, this game would be for the national championship.
This game is going to be a classic BCS game – high scoring, very talented players and an interested national stage. Both teams have a chip on their shoulder as they both expected to be playing in Miami for the crystal football instead of this game. However, instead of a lack-luster game between two teams wishing they were somewhere else, I think this will be a battle between two teams trying to prove their one-loss season wasn't a fluke.
Who wins?
This game will be a battle between two top offenses. Look for the teams to combine to score over 80 points. While Kansas State boasts a Heisman finalist, the Ducks have an offense that proves it can score at will and have scored against defenses ranked much higher than Kansas State's. In the end I think Oregon's offense is just too powerful for the Wildcats. You know the Wildcats studied the game film from the Stanford game when the Cardinals held the Ducks to just 14 points. But don't expect the Ducks to score just two touchdowns. Oregon takes down Kansas State in the best offensive showdown this bowl season. Oregon 48 Kansas State 42.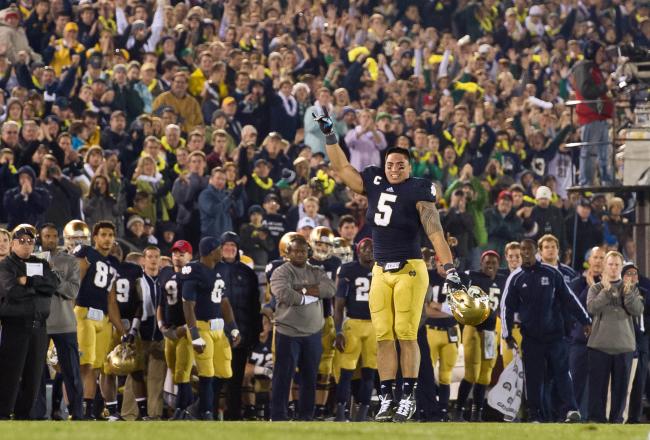 1) BCS National Championship Game – January 7, 8:30pm EST – Notre Dame vs. Alabama
Whoever said defenses win championships got it right. This game features the top two defenses in the country. Notre Dame allowed just 10.3 points per game while Alabama followed with just 10. 7 points per game. There is no doubt Notre Dame deserves to be playing for the championship. Undefeated this season, the Irish came away with some close wins but also dominated some top teams, including Oklahoma in Norman.
Alabama returns to the national championship game looking to defend its title. After losing to Texas A&M in November the Tide needed some help to get back to this game and they got it when Oregon and Kansas State both lost. Alabama narrowly defeated Georgia in the SEC Championship game to earn its birth in this game and proved they can beat any team on any day.
Unlike the Fiesta Bowl, this game will feature tough hard-nosed defenses. The Irish are led by senior and Heisman runner-up Manti Te'o and except for the triple overtime game against Pittsburgh, the defense has not let up 20 points this season. The Irish certainly have looked beatable though, needing overtime to beat the unranked Panthers and the ranked Stanford Cardinals. It will be interesting to see Notre Dame's first chance for a championship since 1988.
Alabama definitely had the harder of the two schedules between these two teams. Playing in the SEC will normally do that to a team and the Tide posted wins over three top 10 programs. The Tide's only loss came at home to Johnny Football, however, they have looked dominant every other game this season. The second ranked defense posted four shutouts this year, a very impressive stat for any SEC team.
Who wins?
I personally cannot wait for this game. There has been so much hype around the Fighting Irish and while they have been on the national stage a lot this year, I want to see how they perform on the biggest stage of them all. The defense is great there's no denying that. But how will it stand up to a SEC offense? This definitely won't be an offensive shoot-out as points will come at a premium against these two defenses. In the end I think the drought for Notre Dame continues. Alabama has been to this game several times over the last few years and that will be a huge advantage. The Tide repeats and rolls to another national championship. Alabama 12 Notre Dame 10.
We are just underway with this bowl season and with 33 games remaining there is still a lot more excitement in store. These are just five of the games I'm excited to watch over the next few weeks. However, the best part about bowl games is that anyone can beat anyone. While we might laugh at the bowl game names and think it's just all about the money, these games are important to the schools and their fans. These next few weeks show why December is more than just about the holidays.