No Comments
Rethinking My Baseball Monogamy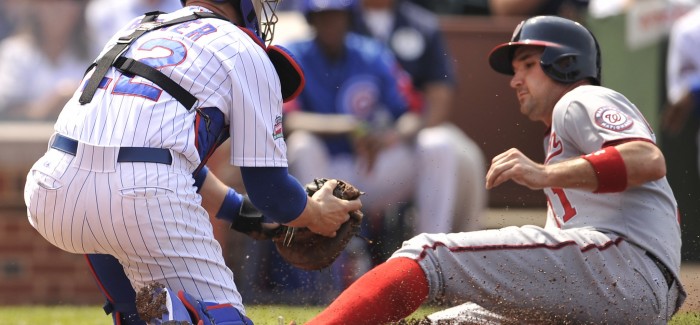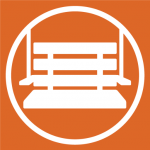 Baseball's most exciting team (of at least the last two weeks) is playing in my town, and I feel like I am being unfaithful. When I was a little kid, I wavered back and forth between the Cubs and the White Sox, but Sammy Sosa's home run exploits of 1998 and especially the Cubs disasters of 2003 and 2004 scarred me as a Cub fan for life. In no way has my devotion to the Cubs been reduced, but living in Washington and following the Nationals at close proximity has me rethinking my baseball monogamy.
I moved to D.C. just over two years ago, just as this iteration of the Nationals was experiencing the first fruits of success. Most notably, Stephen Strasburg was back from Tommy John surgery (though he would be somewhat controversially shut down later that year) and it was Bryce Harper's rookie season. In 2012, my Cubs rebuilding fatigue was not to the level that it is today, and I viewed the Nationals as a curiosity – a fun team to watch, but not one to get invested in in any serious emotional sense.
The end to that season – a brutal collapse against the Cardinals in game five of the NLDS, made me realize that I had in fact made that emotional investment. If my Cubs scars were the immediately-noticeable scars from battle wounds, my newly-acquired Nationals scar was like a faint disfigurement in an inconspicuous place – you had to know where to look for it, but it was there.
The Nationals were Sports Illustrated's preseason pick to win the World Series in 2013, and the team never lived up to expectations. A strong finish to the season made the win total look a little better than the season felt, but it was a disappointing season throughout, and I never had a reason to cheer for the team with any passion or expectations after the All Star break. The Cubs, once again, were an afterthought.
This season has been different. Even before the Nationals won 12 of 13 games (as of this writing), this team was incredibly exciting to watch. Featuring one of the best top to bottom pitching staffs in the game and a solidly above average offense for the National League, it is easy to imagine how this team could make a sustained run into October. I can't wait for Nationals playoff baseball, and that makes me feel a little guilty.
One of the more annoying things about Cubs fans, and I suffer from this belief myself, is the inherent conviction that suffering through the years of futility and the playoff disasters that we have been lucky enough to experience somehow strengthens the Cubs fan's fandom and will one day make a World Series championship all that much more rewarding. It is this belief that enflames my guilt when I root for the Nationals – can I ever fully experience the joy or the pain of whatever the playoffs bring knowing that I didn't care one way or the other about this team three years ago? If the Nationals win a World Series this year, will it cheapen my payoff when the Cubs finally get good enough and lucky enough to win the big one in 2037?
At this point, I am ready to put my guilt aside. The Cubs have been in baseball wilderness since 2009, and every Cubs season in my life has ended in either indifference or bitter disappointment. I am happy to adopt the Nationals for this season and beyond. Should I have any children, I would be thrilled to give them the chance to escape a lifetime of rooting for the Cubs. But with Cubs prospects and brighter days on the Northside on the horizon, I can see a conflict coming in the postseason in a year or two – a Nationals/Cubs NLCS seems reasonable in the 2016-2018 range. But given my lack of postseason baseball fulfillment to this point in my life, I'll be happy to cross that bridge when I come to it.