8 Comments
Justin Timberlake The 20/20 Experience and More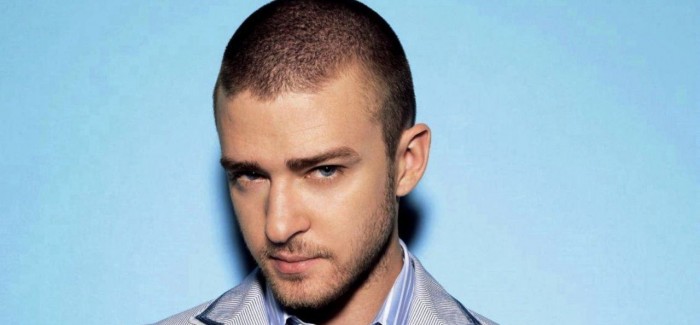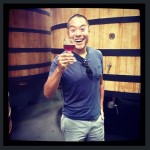 UPDATE* It was announced last night that JT will in fact be releasing a new album titled The 20/20 Experience, which is being produced by Timbaland.  To hear the just released single Suit & Tie featuring Jay-Z check out this post from Hip Hop n More.
Attention world. Justin Timberlake is ready. And now we wait.  The music world, no, the entirety of the internet, nay all of humanity came to a screeching halt Thursday morning when JT dropped a little nugget via Twitter, which hinted at his potential return to music.  In a video titled "I'm Ready", the 21st century renaissance man agonizes that music means more to him than anyone else in the world, that he is obsessive over his craft, and general that he wouldn't be proud to just put anything out, that you have to wait for it.  The dramatic voice over culminates with a solitary shot of our hero in a music studio announcing to the world "I'm Ready".  While this doesn't overtly indicate that a new album is nearby, one can assume what the world has been waiting for… Justin Timberlake is returning to music.


Similarly, it was recently announced that Beyonce would be reuniting with her fellow children of destiny for their first album in eight years, after her wildly successful stint as Foxxy Cleopatra in Austin Powers: Goldmember.  So I decided to take a look at a few other actors/actresses that should consider returning to their wildly successful music careers
Meat Loaf
While he did gain fame for his role in Fight Club, he was immortalized for what he wouldn't do. Lately Meatloaf has only seen guest spots on shows like Monk, Glee, and Fairly Legal, but really he should come back to the music!
Will Smith
Oh to live in the 90's again, back to a time filled with POGs, Dunkaroos, TGIF, and of course, Big Willie Style and Willennium flooding the radio. Perhaps a more impressive  Will Smith accomplishment was the prolific the 90s trifecta of Independence Day, Men in Black and the Wild Wild West.  Sure he's one of the most profitable Hollywood actors even to this day.  But how disappointed were you at the end of MIB3 when it didn't conclude with the title Smith tune.  And while it may be 2013, I know you're still itching to get Jiggy With It down in Miami… party in the city where the heat is on, all night on the beach till the break of dawn.
Mark Wahlberg
There are an infinite number of reasons why Mark Wahlberg should quit acting and revive his music career, Ted, The Fighter, Invincible, The Italian Job, Boogie Nights… ok maybe Marky Mark has done alright in the acting world, but how could he just desert his Funky Bunch and turn his back on a video like this?!
Shaq Diesel aka Shaquille O'Neal
This one may actually be a push.  With such acclaimed films as Kazaam, Freddy Got Fingered, Blue Chips (actually a great film), and Steel (he plays a Shaq version of robo cop) under his belt, it's really hard to argue for a return to music… but when he drops the beat in this music video, I'm sure you'll agree.
LL Cool J
My dad once called me JJ Cool and I had no idea what he was talking about. But after further investigation I found the link to my parent's favorite show NCIS Los Angeles. Really Ladies Love (thats what the LL stands for)?  This is what you've become? A prime time dramady star and perennial  host of the Grammys?!?  80's  you would look at future you and knock you OUT!
Robin Sparkles
Yes she's a fictional character, but Robin Scherbatsky should quit being an Avenger as well as her news anchor TV gig and get back to being the turbo Canadian pop sensation known as Robin Sparkles.  Well, guess what… news broke yesterday that Robin Sparkles will return for a fourth installment on the February 4th episode of How I Met Your Mother.  To add more duck to the poutine, this one will feature Alan Thicke, James Van Der Beek, K.D. Lang, and Alex Trebek.
A few other actors who should quit their day job and dust off the ole pipes:
Snoop Lion
Lindsey Lohan
Don Johnson
Ice Cube
Jeff Bridges
Billy Bob Thornton
Mos Def
William Shatner
Andre 3000
Hillary Duff
John Stamos
People who should not quit acting for music:
Ludacris
exhibit A-Z: