4 Comments
Happy Chinese New Year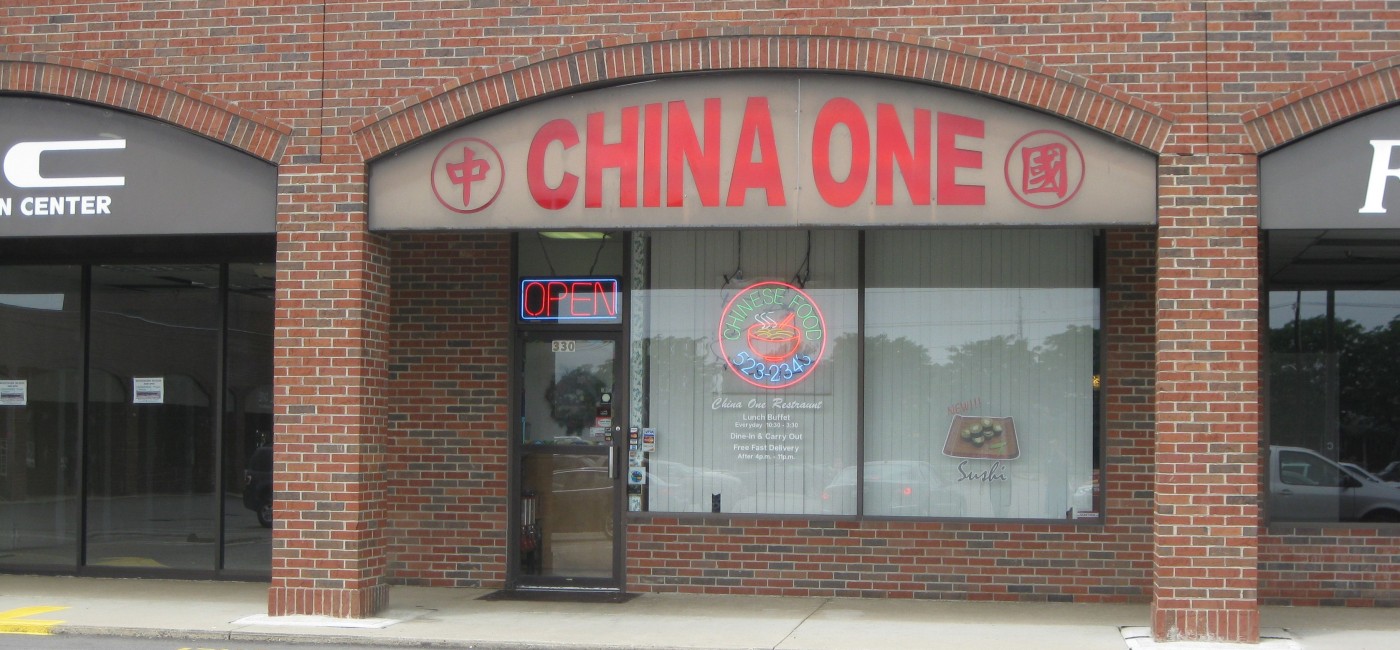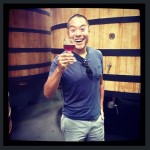 This Sunday is Chinese New Year, why is that relevant… well I'm Chinese and so is a majority of the world's population. In honor of the upcoming year of the snake I thought I'd give you a little (not so little) introduction to Chinese food in America. I must start out by saying that this entry is entirely about food, more specifically Chinese food.  So if for some bizarre reason you have an unfathomable aversion to eating, you should sit this one out, or put on eyemuffs for the next few paragraphs.
One of my first memories growing up flashes back to chomping on the delectable combination of ice (the good cylindrical kind, that comes from Pepsi machines, the kind you get after t-ball games with your free coke, the kind that you could spit up to 20 ft), and rice noodles in the Chinese restaurant my dad co-owned with his brother. Chinese food both, Americanized and authentic,  has had a major influence in my life.  So it has now become a bit of culture shock moving to Denver, Colorado.  It is a city abundant with Barnes and Nobles, Subarus, varying kinds of local coffee shops, and sushi joints, a veritable carbon copy page from stuff white people like, but little to no solid Chinese takeout/buffet restaurants.  To paraphrase my fellow transplanted Coloradoan Stu T, Colorado is the least diverse area I have ever been to, even worse than Oxford, OH.
To understand the cuisine, one must understand the culture.  The summer after I graduated college, when visiting my extended family in Hong Kong, my aunt bestowed this nugget.  "To a Chinese person, eating well is the most important aspect of life.  It doesn't matter what kind of car you drive, what kind of clothes you wear, just as long as you know how to appreciate great food."  I'll admit, while this seems vaguely familiar to lyrics from Zac Brown Band's "Chicken Fried", I will side with my relatives on this one, to the Chinese people, cuisine reigns supreme.
When it comes to Chinese food in America, there are two starkly contrasting camps.  First, and more familiarly, there's American Chinese, this consists of your run-of-the-mill take-out and buffet joints that serve up fried rice, the casserole of Asian fare, General Tsao's, the bbq chicken of the faux east, and egg drop soup, the exotic substitute for chicken noodle when stricken by influenza.  The second faction consists of authentic Chinese eats.  The easiest way to tell if a restaurant belongs in this bloc is to check for tanks holding fish larger than the golden variety, along with crabs/lobsters that dont sing and dance.  An even surer bet is if their ducks are crispy, golden and hanging on hooks head and all, rather than on a lobby TV, playing second fiddle to Mickey Mouse or Bugs Bunny.
Now, I am not the typical American-born-Chinese (ABC), in that I do not discriminate between either variety of dining.  I dig egg rolls, lo-mein, and crab rangoon just as much as chicken feet, pig ear, and tripe.  But for the sake of commonality,  we'll take a closer look at the Americanized Chinese food variety.
To me, there is a three-fold line of reasoning why Chinese take-outs/buffets are so brilliant.  The first of which being that it is almost guaranteed that every restaurant's name employs a similar combo of the following key words: panda, garden, #1, super, dragon, China, chinese, great wall, wok, bamboo, asian, dynasty, kingdom, or a proper onomatopoeia sounding name, creativity is clearly not their forte.
Secondly, everyone has a go-to locale.  Like Toby Keith's "I Love this Bar", memories of my favorite take-out joints conjure feelings of warmth, nostalgia and sometimes even arousal.  You know that place down the street who's combo numbers and prices you've memorized, the place where the guy behind the counter shouts out indecipherable phrases back to the kitchen, but always manages to remember you name, albeit often mispronounced.  Throughout my 26 years of existence, I have already bookmarked a number of these go-to joints to my mental yelp account, these are a few of the highlights:
#1 China Buffet-Lexington, KY: One of the most comprehensive asian buffets I have encountered.  Includes sushi, mongolian grill and a bevy of shrimp dishes.  Like Pabst Blue Ribbon, the name says it all… its the best, you can't beat a blue ribbon and you can't beat #1.
Panda Garden– Lexington, KY: Legit authentic Chinese buffet on Saturday and Sundays.  Lexington's only sampling of dim sum is included on Sunday's lunch buffet.  Always a must whenever I visit home.
Lee's Garden– Lexington, KY: Most lifeguards know that when you aren't in the chair you're either finding a way to amuse yourself, or you're eating.  Lee's Garden managed to dethrone the incumbent takeout candidate, Foliage, and singlehandedly fueled the entire guard staff of Shillito Pool during the summers of 2004-2006.  To paraphrase my intern pool attendant Tra'- "Man, Mr. Lee is so pimp (owner was not actually named Lee).  Not only is his food better, he's got some fine honeys workin the counter.  I bet he even wakes up at 6 a.m. every morning to pick the freshest vegetables from his garden behind the store in order to make the best quality meals for us (there was no literal garden behind said store).  He probably sings ancient Chinese folk songs to those vegetables to help them grow."  But seriously for under $6 you could get General Tso's, Fried Rice, an egg roll, and a bowl of soup.  Mr. Lee knew what was up.
China One– Oxford, OH:  RIP… I'll be the first to admit that the food was never of the highest caliber, and my friend James still maintains that one of their dishes was cat on a stick, but China One may hold the title of most nostalgic.  XNA (Chi-n(u)-a(lpha)) or the "Uno" as we so endearingly nicknamed it, sustained us for all four of our collegiate years.  The perfect cure for a hangover, China One had the right combo of sticky table tops, greasy grub, and an all-you-can-drink soda dispenser.  Also, it was family run right down to the 10 year old kid named Tiger (no relation to the adulterous golfer), who occupied the booth spangled with toy airplanes, personal dvd player, homework, and leftover lo-mein.  Tiger's presence often meant meals at the "Uno" came with dinner and a show, in fact once mid-paper airplane competition with the amiable tyke, I convinced him my name was Dirk Nowitzki.  His mother, the Uno's proprietor, became somewhat of a second mother to me in that she would sneak me extra punches on my buy 7 meals get one free card.  Sadly, the Uno closed due to a Kroger shopping center expansion, but fittingly we were on hand for it's final day of operation to pay our respects.
Golden Dragon– Hamilton, OH: While Golden Dragon was the rebound after China One's demise, for one summer, the men of 111 E. Spring St. went through the dragon like the aforementioned adulterous golfer went through mistresses.  Fittingly we were convinced the dragon's previous occupant was a strip joint who's VIP rooms were now converted to private dining areas, who's buffet remained a buffet, who's stripper poles were painted over and who's tackiness remained well, tacky.
Ly's Asian Express– Denver, CO: Also know amongst my friends as "Scoop" this place serves take-out at $1.50 a scoop, no joke.  It should also be noted that the term scoop is open to interpretation because you generally end up receiving the equivalent of a small child's weight in food. And while it may be surrounded by an unsavory setting, the quality, price, and quantity of food received is anything but. This is now my go to Denver location for take out, and if you're anything the wiser, this will become your's as well.
The final reason Chinese restaurants are so amazing is that they simply don't discriminate.  As so famously portrayed in the movie, A Christmas Story, Chinese restaurants have become synonymous as one of the only sources of dining out on Christmas day.  This kind of availability, as discussed in Jennifer Lee's book The Fortune Cookie Chronicles, has made Chinese restaurants a major influence on Jewish cuisine.  Not only is it non-discriminatory religiously, it's foods often embrace cross cultural ties.  At a typical Chinese buffet one can often find, french fries, pizza, mac and cheese, breadsticks and even spaghetti.  Just in case you came to a chinese buffet but changed your genre craving mid-arrival, these thoughtful buffets took the time to attend to every cultural craving imaginable.  These places also incorporate sushi from the Japanese, Pho from Vietnam, and bulgogi from Korea.  Its all about peace. love. and food.  Well mostly just the food part.
If this entry has not satisfied your hunger for Chinese foods or you desire a less outrageous portrayal of the history behind Chinese restaurants in America I do highly recommend Jennifer Lee's The Fortune Cookie Chronicles as a great read.  Also later on this week I'll have the full criteria for what makes a good Chinese take out and buffet.
Sank you come again