One Comment
Awesomesauce- Uncommon Goods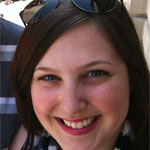 If you've never heard of Uncommon Goods, you've been missing out.  The sustainable and eco-friendly purveyor of awesome stuff has been around since 1999 (that's the same year this song was released, for some perspective.)  They feature awesome handmade, specialty, and sustainable gifts for almost anyone you can imagine.
The best part about the site is that they're not just hippies for hippies' sake- they genuinely feature awesome products that you'd love to own.  They just happen to be handmade, organic, or sustainably produced.  One of my current favorites is the baseball bat bottle opener– for that beer-loving baseball fan in your life (let's be honest, if you like our site, you have a few of those…)  They also sell an awesome beer bottle capper/cap set for all you home brewers out there, and some beer soap to wash up with when you're done.
They have their site broken down into easy to navigate sections, and you can browse by occasion or recipient.  If you still haven't purchased a V-Day gift for your sweetie (you're late on that one…) head over to their Valentine's Day section to pick up an appropriate better-late-than-never gift for your special someone.
Don't forget that a portion of the proceeds for each transaction go to one of four charities that you can elect upon checkout, and you have the option to add additional money for the charity directly onto your total; being charitable doesn't get much easier than that.  On top of all that, they're committed to providing a living wage and health insurance coverage to all full-time and most part-time employees.
Head over to their website to check it all out, or follow them on Twitter or Facebook.