No Comments
Forget Reality, and Give Me the Cubbie Blue Pill | Chicago Cubs Opening Day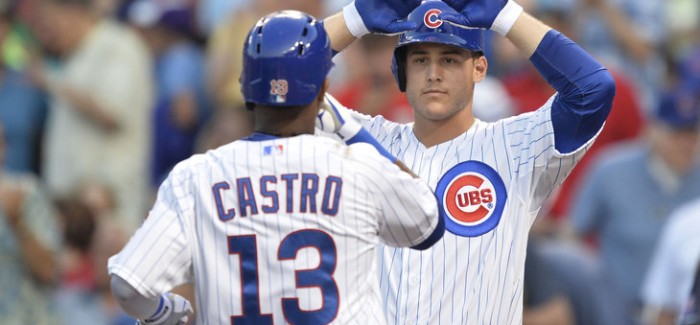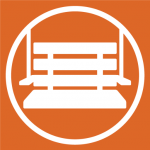 Although the weather in the Eastern half of the United States continues to defy what the calendar proclaims, today is Opening Day.  For Chicago Cubs supporters such as me, this year promises to be the fifth straight season of following a team without contention aspirations.  Despite the promise of various minor league talents that could make their major league debuts this summer, the general expectation is that this Cubs season will closely follow this script.
Not so fast, says Cubs owner Tom Ricketts!  "We have a team right now that can go to the playoffs," he announced just over a month ago.  If that's the case, I'll have what he's having – and I'm guessing it's something stronger than watered-down Old Style.  While I completely understand the rebuilding process of which Cubs President of Baseball Operations Theo Epstein has conceived, that process is not designed to give fans much to root for as it is implemented.  This roadmap to a World Series crown is designed to take the Cubs roster from expensive and bad (2010-2011), to cheap and bad (2012-present), to competitive with variable cost (20??-20??).
Understanding the process doesn't make following the team any less tedious for Cubs fans.  Baseball, more than any other sport in my life, provides a backdrop to its season.  The teams play every day, giving the summer its rhythm.  Fortunately, I've lived in Washington, D.C. for the last two summers, allowing me to replace the forgettable reality of Cubs baseball with the genuine excitement (with a healthy dose of Cub-like disappointment thrown in for good measure) of the Nationals.
Even so, the lack of a competitive Cubs team, even for me to observe from afar, leaves an itch unscratched.  I'm a baseball addict, and the Nationals are my methadone.  Eventually, I need the real thing, and despite the best laid plans of the Cubs front office, I wonder if my patience will last into 2016 and beyond.
Which brings us back to whatever substance Ricketts has ingested that allows him to be convinced that this year's iteration of the Cubs can be a playoff team.  It has been far too long since I entered a Cubs season with real hope.  It must have been 2009, Ricketts' first season as owner of the team, when the Cubs ultimately finished two games over .500 and in second place.
I want to feel that hope again.  The prospects are coming, but impatience is already present, and nothing in the future is guaranteed.  What I need is a remedy.  I no longer wish to see things as they are in year four of a who-knows-how-long rebuilding process.  Forget the red pill, reality, truth, understanding.  I want the Cubbie Blue pill – ignorance is bliss.  Belief that "This Year is THE Year" could be my new way of thinking and of fandom.
Of course, this sounds ridiculous.  But, if the owner can do it, then so can I.  Eventually, the reality of what this team truly is would snap me out of it.  You can't live in a fantasy world forever, even as a Cub fan, believing that a team is playoff bound, when they are so clearly headed (again) for last place.  But even a couple of months would be nice, just to remember why I cared so much in the first place.  The last few years of Cubs baseball have only brought fatigue, with glimpses of future promises coming from down on the farm.  While I wait for that truly satisfying reality to appear, I'll take the chance to watch the Nationals, only occasionally pretending that their red caps are actually Cubbie Blue.