2 Comments
The (2nd Annual) Universal Drinking Game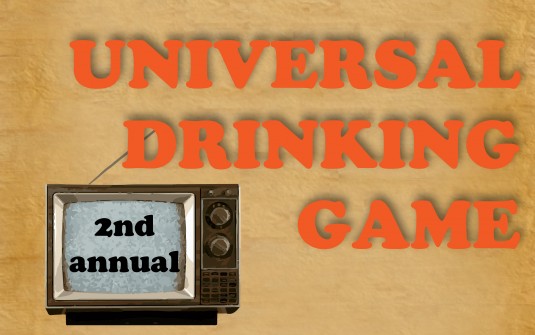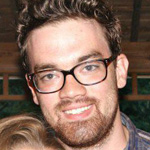 Remember last year when we presented the Universal Drinking Game? A year later, we're back for round two. We're tired of drinking game rules for individual movies and TV shows. We need a list that applies to ALL our entertainment.
So the rules of this game are simple: turn on ANY show or movie you want. And drink any time any of these things happen. ENJOY (responsibly)!
VOICE OVER
This might be your first drink of the movie. It can be tough finding out where you are, who the character is, and what's going on. So often… they'll just tell you.  Not recommended for "Shawshank Redemption," "The Royal Tenenbaums," or ANY movie based off of a book.
BONUS DRINK IF: The character looks directly into camera while delivering voiceover ("Malcolm in the Middle," "House of Cards," et al)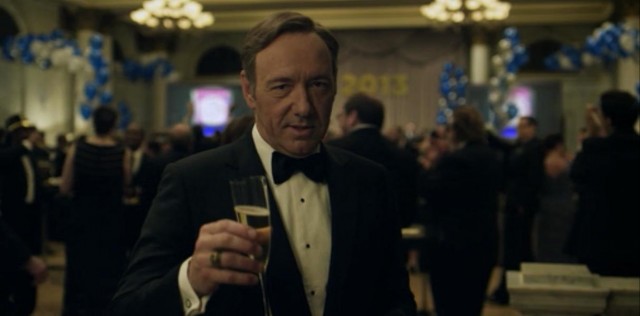 FLASHBACK / DREAM SEQUENCE
BONUS DRINK IF: they use that harp-sound-plus-wavy-video-transition effect.
"THE MAINFRAME": MISUNDERSTANDING OF HOW TECHNOLOGY WORKS
Whenever a heist-movie "hacker" pulls out his laptop and, a few quick keyboard clacks later, claims he's "in the mainframe." Or when someone looks at their phone and the text they just received is in HUGE lettering so you can read it. Or, as on season 2 of "Homeland," someone Skypes using a Blackberry model that doesn't even have a camera.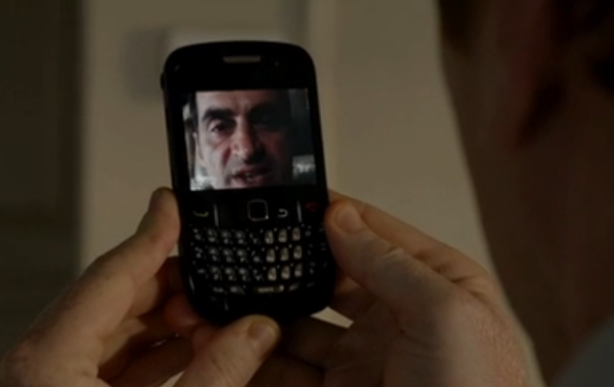 FAKE WEBSITE
Along the same lines… sometimes you'll see a character using a computer. What you probably WON'T see is a character using a real website. There's any number of lawsuit-proof versions of Facebook, YouTube, Twitter, and anything else the script may call for.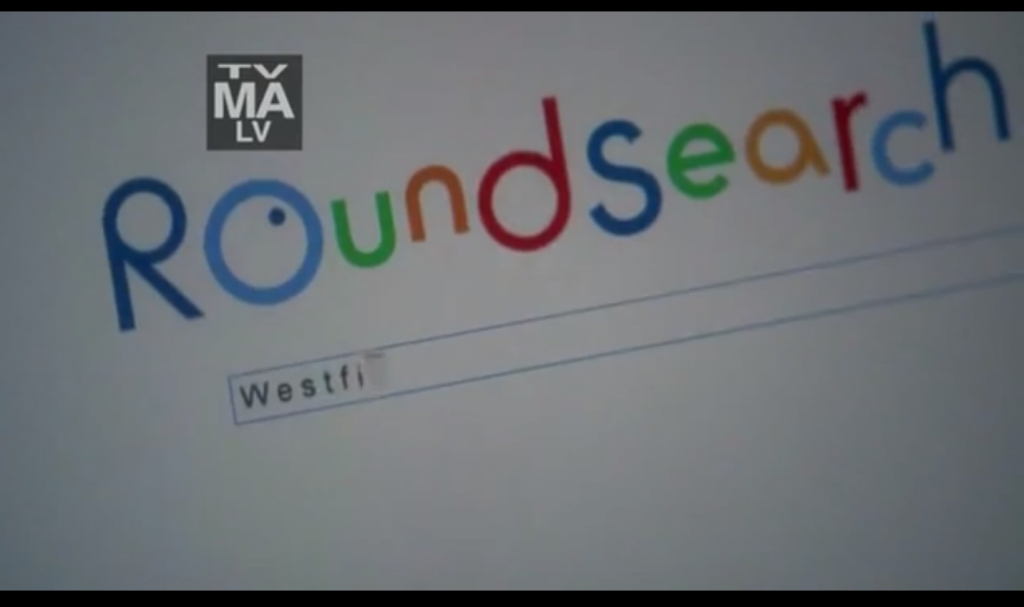 BONUS DRINK IF: The site name is a mashup of two real sites (MyFace, TwitTube, etc)…
OBVIOUS GREEN SCREEN
Green screens are part of the landscape of movies and TV these days. Without leaving a well-lit and air-conditioned studio, the magic-makers behind the scenes can make it look like a scene is happening in an exotic location, or between two people who aren't on set at the same time (see "Arrested Development" season 4). Sometimes it's seamlessly and subtly included in a scene. Sometimes it's painfully obvious.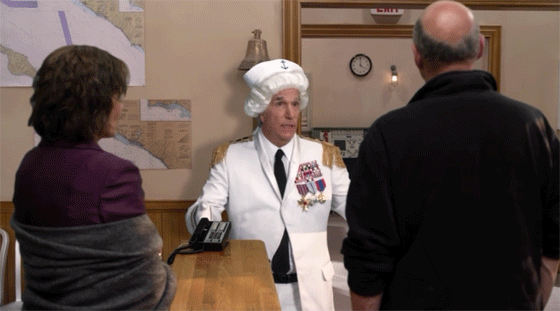 DRIVING WITHOUT LOOKING AT THE ROAD
Also notice the green-screen road in the windows of a car in any driving scene. The actor behind the wheel might give tiny little adjustments here and there… but they're not in sync with the video around them.  Moreover, [insert character name here], LOOK AT THE ROAD! Why are you making eye contact with your scene partner! Look at the road.
FINISH YOUR DRINK IF: While looking off the road, the characters get into a car accident.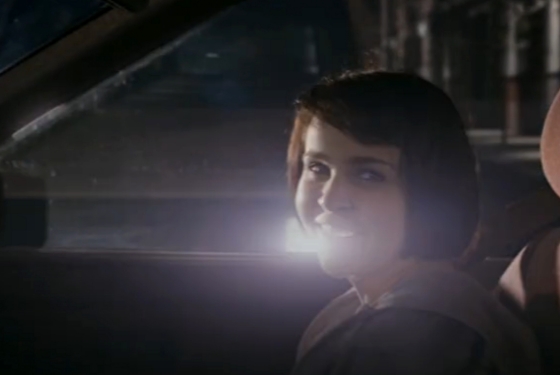 FOOD ON THE TABLE, BUT NO ONE'S EATING
When vanity (actors gotta stay in shape) and continuity (can't have a meal halfway done in one take then uneaten in the next take) combine, you have a scene where people sit across from a kitchen/café table having a conversation, holding and gesticulating with forks, but never actually eating.
BONUS DRINK IF: The character has food on their fork, but doesn't eat it.
TWO BONUS DRINKS IF:You pause the scene and find a continuity error in the amount of food/drink consumed.
COSTUME/WIG USED FOR LAUGHTER
The Kristen Wiig syndrome. Sight gags are one thing, but when you're expected to laugh just because a character looks goofy in their wardrobe.
BONUS DRINK IF: The costume or wig is racially insensitive.
FINISH DRINK IF: An old man or woman raps in a "hip-hop" costume.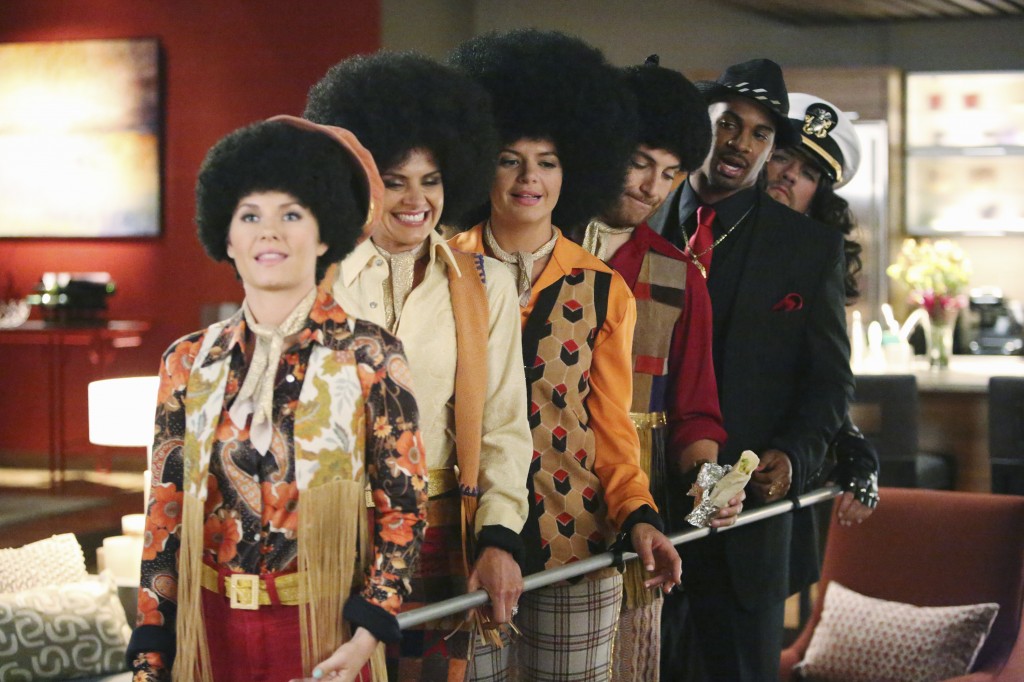 LIGHTING A CIGARETTE DURING DRAMATIC MOMENT
I suspect somewhere there's a screenwriting guide that tells aspiring writers, "The act of going outside [preferably at night, and when it's cold out] and lighting a cigarette reveals that your character is conflicted, traumatized, or emoting in a similar fashion."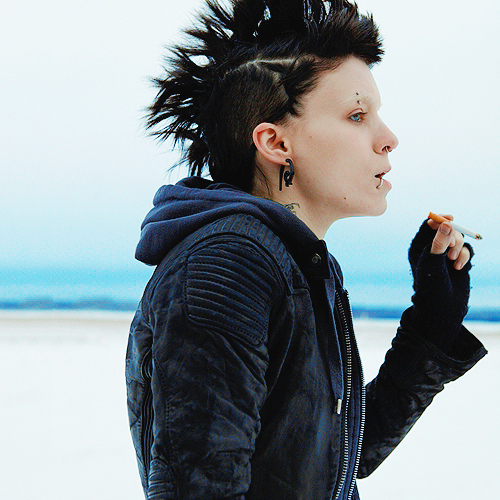 LOOKING OUT A WINDOW
…And in that same screenwriting guide, authors are advised that "Since the MPAA doesn't like characters to smoke, you can get away with a G rating by having them just look out a window."
BONUS DRINK IF: It's raining.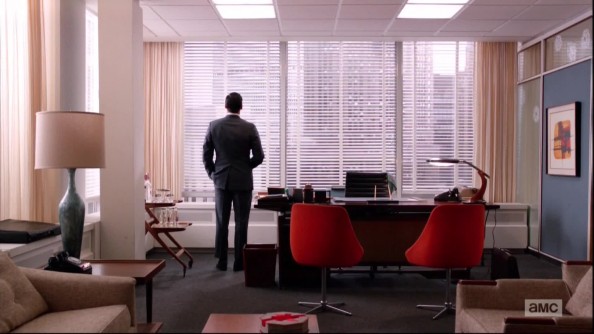 WILHELM SCREAM
This one was brought up in last year's Universal Drinking Game comments. The Wilhelm Scream was recorded more than 60 years ago, and has been used upwards of 200 times in TV and movies. Any time a character falls, gets blown up, or takes a bullet to the arm, they seem to scream the same way. That's because it's a readily available sound clip and it's a sort of running joke among audio designers.
STOP DRINKING IF: You actually believe anyone screams like that in real life. You must be drunk.