No Comments
Pop Culture Week in Review 8/2-8/9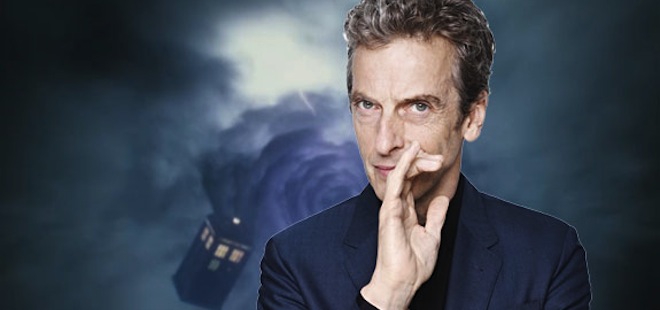 And the new Doctor is…
Exactly who everyone thought it was going to be!  In an extremely dragged out special on BBC Sunday, Matt Smith's replacement was revealed at The Thick of It's Peter Capaldi.  Everyone seems super excited about Capaldi which is really surprising.  Normally these things are met with everyone saying how shit the new person will be.  Then 6 episodes in they come around.  By one season they will defend him with their very lives.  But we basically skipped the initial hatred and went right to excited.  I'm perfectly whelmed by this.  Neil Gaiman justified the choice by saying the follow up to Matt's Doctor should be "someone harder and much older and more dangerous and, yes, male feels right to me, as a storyteller."
Granted Gaiman isn't show runner anymore and he is the one who wrote it into cannon that Time Lords can change gender on regeneration.  But why does an older, more dangerous person have to be male exactly?  And I think it would be so interesting to see the difference in Clara's treatment of the two if 12 was an older woman.  Clara has lost her parents and she treats 11 much like a brother.  A girl who lost her parents at a young age who seeks the approval of an older man takes it to a weird place I don't want to see. I know that younger women have been traipsing around the TARDIS for years.  My first doctor was Number 9 so if you have evidence to ease my mind of any pervy-ness that might seep into the show, I would love to be pointed to it.  In any case we have our new Doctor and its perfectly fine.
To wash that thought right out of your hair
And I thought Donald Glover was leaving Community to do music
Well he is, but also it was announced Tuesday that Glover is developing a comedy for FX.  Donny will write, star in, produce and probably be gaffer and best boy on the show about Atlanta's music scene.  I just googled "Musicians from Atlanta" and the Wikipedia article lists Raven-Symone and Brittany Murphy so you know it"s legit.  We all know how super cool FX is about letting their people do their own stuff so I can understand why he wanted to jump the sinking boat that is NBC.
 Muppets Most Wanted Trailer GO
That's ok- we don't need to know what the movie is about.  Or why they seem to be in Russia. Or what's going on with Ty Burell's tiny mustache.  Or why they thought including 'Moves Like Jagger' would be appealing to anyone.  Muppets!
Tristan sent this to me so I guess I have to include it?
I'm not sure either.