No Comments
Sports Week In Review: Post-Olympic, Pre-NFL Edition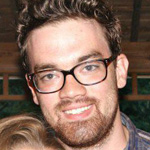 Covering sports a week after the Olympics feels kind of like showing up for midnight at Time's Square on January 2. But still, plenty of stuff happened in sports this week. Here's what you might have missed:

Are You (Pre-)Ready For Some Football?
Okay, fine. Pre-season football is lame. But the NFL is one of the most profitable and exciting leagues in any sport worldwide. This season has tons of off-season intrigue. And in the briefest of moments when we actually see starters play in the pre-season, fans are tantalized by wondering what's in store for their teams.
This week, of particular note, Peyton Manning was kinda "meh" in his home opener in Denver. He played half the game and led the Broncos to ten points, but he also turned the ball over three times. On the bright side, Manning also took a HUGE hit—his first in 19 months—and got up quickly.
Brief plug for myself/PorchDrinking: Come back in a week or so to see the essential fantasy football draft drinking guide. It's clever. It involves football. And it showcases beer.
Previously Bad Baseball Teams are Kinda Good
I'm a Cincinnati Reds fan, which means this year I'm delighted to be atop what is arguably baseball's worst division. Even without superstar Joey Votto, the Reds are on track to make the postseason for the second time in three years.
Even the Pittsburgh Pirates loom in our division. They're putting together one of their best seasons ever, and just this weekend, took the Cardinals to 19 innings and won in walk-off fashion. Anyone still in the stands likely got their money's worth on those dirt-cheap Pirates tickets—more than two games in one!
Though of course the Reds fan in me is just glad that both teams' bullpens are that much closer to exhaustion.
It's not just the NL Central where the standings are topsy-turvy. The Washington Nationals finished last season 80-81. They're currently the best team in baseball. In 2011, the Chicago White Sox were third in their division at 79-83. They currently lead their division.
Heck, if the season ended today, even the Baltimore Orioles would make the playoffs—and they were 14 games below .500 last year!
Baseball is an amazing sport. Just ignore the huge scandal a couple of bullet points down.
Augusta National, Welcome To The 1900s
The golf club admitted its first two women in its 80-year history. This would be ground-breaking if the rest of the women's rights movement weren't already decades ahead. Keeping someone out of a golf club because of their gender seems antiquated, misogynistic, and just irrational. It's overdue for women like Condoleezza Rice and Darla Moore to be able to wear the green jacket —assuming they don't mind how ridiculous it looks.
Call it tokenism, call it too little too late. But in my book, Augusta just earned itself a polite golf clap for common sense.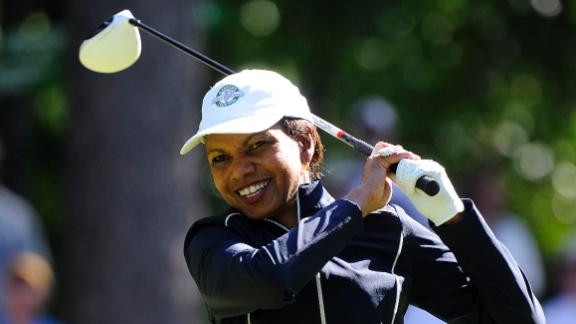 Melky Cabrera Is The Dumbest Cheater and Worst Hacker Ever
Take your 50 game suspension for testing positive for performance-enhancing drugs, Cabrera. Sadly in this day and age of baseball, plenty of players can get busted for doping-related issues and still keep their reputations. A-Rod, for one. Edinson Volquez. Manny Ramirez. We could've forgiven the high testosterone tests, Melky. And as it was you would've finished this season with .346 batting average and 159 hits. A pretty darn good year.
But then you had one of your goons buy a fake website for $10,000 to make it look like the positive test was because of something you'd gotten off the site. I don't even understand that premise, it's so stupid. But people today know how to track IP addresses. You got caught.
I really do like baseball, but idiots like Melky Cabrera always gotta screw it up.
Oh, right… about those athletes
Call me cynical, but I give it another two weeks before we forget entirely the names of Olympic heroes we worshipped earlier this month. Gabby Douglas. Ryan Lochte. Kerri Walsh. Mckayla McNair or Macaroni Malone … y'know … the one with the face.
It looks like she's mad at me for forgetting what sport she even competes in.
It's sad that athletes in these obscure competitions only get a couple weeks to shine. Sadder still to see some of them going around their hometowns or big cities and getting drunk wearing their medals. Not only does it make me feel icky about the whole representing-our-country thing, but it kind of proves that their lives have kind of peaked.
Of course, all of them could kick my ass. So I'll shut up.
Oh, also, Ryan Lochte is engaged in a legal battle to trademark his catchphrase, "Jeah."
Jeah, right.
Chad Javon Ochocinco Johnson Proves Everyone Right: He's an A**hole.
I loved Chad in his years in Cincinnati. He was a showman and a pretty darn good athlete. Even in the years when the Bengals sucked, he made fans excited about the team. Yes, stunts like racing a horse and golfing with the endzone pylon were stupid.
But for all the flamboyant displays, we defended Chad because he was harmless.
Last week when details of his violence against wife Evelyn Lozada emerged, I cringed. He has lost my respect and reminded me that idolizing athletes is a recipe for disappointment.
Good riddance, Ocho. Get your stuff together.
It was a crazy week. Now excuse me while I go plan for the fantasy football draft. It's the closest thing LA is ever going to have to an NFL team.