No Comments
Nashville Predators: Inaugural Craft Beer Festival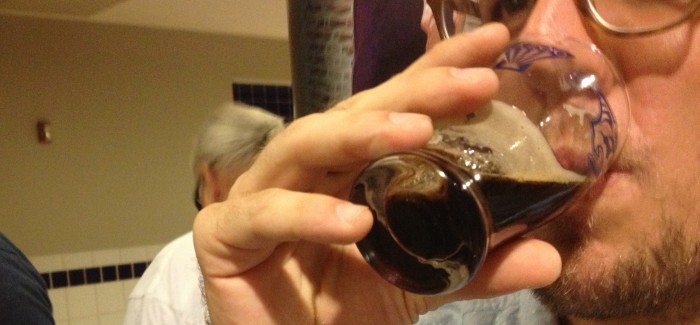 This weekend, the Nashville Predators (they're a hockey team, guys) hosted their inaugural craft beer festival inside downtown venue, Bridgestone Arena. The event featured breweries from all over the country, as well as local all-stars like Yazoo and Jackalope. There were also some newcomers (Czanns) and some who'd made it in all the way from Hawaii (Kona Brewing).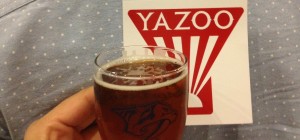 Somehow, there seems to be a different craft beer festival every other week in a town that only currently hosts a handful of actual breweries. It's impossible to tell which fest is the official one for the city or a restaurant or what not, but lo and behold: this was, in fact, the official craft beer festival for the Predators.
While the tickets erred on the expensive side ($50 general admission, $60 day of event), they included a voucher for a ticket to a Predators' game! When you walked into the festival, you were immediately given another ticket that was good for a seat at a handful of upcoming games. And so, if you didn't feel like you could drink 50 dollars worth of beer in the allotted five hours, you could try again at an upcoming game. This is a great way to get people out to hockey games who might not normally go, and it's a valiant effort to merge some different sectors of Nashville.
The festival acted as both a craft beer event and a promo for the team — which was more effective than it sounds. Hockey teams (and games) aren't necessarily known for their craft beer affinity, and the two scenes don't always draw the same crowds. That being said, there was something endearing and exciting about seeing this community-driven festival. Some people walked around in cardboard antlers being passed out by the Jackalope representatives; some people walked around in Predators garb and some people, like the Jackalope brewers, were rocking both.
The best thing about the festival was the array of breweries it featured — mostly Southeastern breweries such as Sweetwater (Atlanta) and Green Man (Asheville), but New Belgium and a collection of other West Coast Breweries made appearances as well.
I started the day with a Schlafly Raspberry Hefe which wasn't my favorite (but to be fair, fruity Hefeweizens are almost never my favorite), and moved onto Green Man's IPA. After that, I stuck mostly to IPA's and Pale Ale's while pretzel boy, below, stuck to the stouts and porters.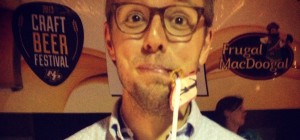 My partner in crime (Tyler Huckabee, left) and I walked up and down the narrow stretch of brewers, stopping in at some go-to favorites like Yazoo and Lagunitas, and swung by a few newer discoveries, like Rivertown brewery. Their Hop Bomb Pale Ale was the biggest surprise of the day — a super refreshing American pale ale that  I'd definitely go out and buy a six pack of if I knew where to get it in Nashville.
Some other notable pitstops: Jackalope showcased a few of their barrel-aged brews, Southern Tier was featuring their Crème Brulee Stout, and the Straight To Ale folks had their creepy sign up as the backdrop to their unfathomably tasty Monkeynaut IPA.
The best part of this festival was that it tapped into a niche of Nashville culture that you don't see often —the non-hipster crowd who still wants to try good beer and meet good people and is looking to support local activities (like sports) instead of music. (Although there was, of course, live music.)
The biggest downfall of this festival was the food and the actual space — which, if you're headed there for the beer, doesn't really matter. Arenas don't tend to have the most character, and the narrow lanes make for some bumpy, buzzed navigating. And, for a town with such an up and coming food scene, it's hard to chomp down a overly-priced, underly-tasty soft pretzel when you know The Southern, Merchants, and Jack's BBQ are just a stone's throw away.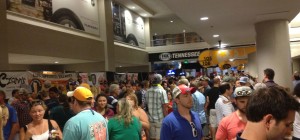 But, the real reason to be at this festival was the beer, the community and the Nashville Predators. I was impressed with the turnout and the brewery selection at an inaugural fest, and I'm excited to see the ways the Preds pair up with craft brewers in the future in Nashville.