One Comment
Ultimate 6er | Summer Music Festivals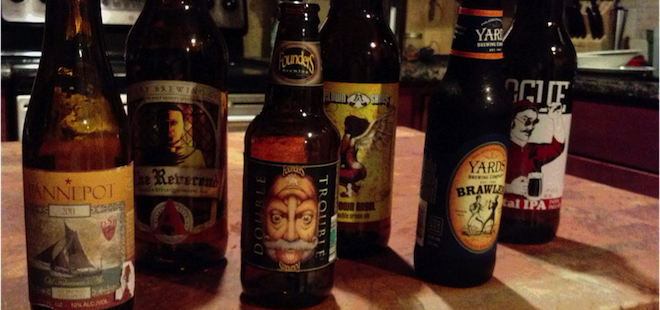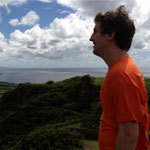 This beer is a little misleading in name, being listed as a IPA with an 5.8 % ABV (very far from brutal in my book) but is tasty all the same. Perhaps better labeled a Pale Ale, there is just a little bit to misunderstanding in the whole naming process. So when trying to make the comparison to a band at Lolla this year, it's like saying they are the heaviest metal band or have the craziest drop out of all the EDM acts; it simply isn't true. While it isn't an IPA in my book, that doesn't preclude them from being successful or being talented, it just doesn't quite fit the bill of expectations. For this category, I feel somewhat inclined to pair this Brutal IPA to Mumford and Sons. Both have great quality, but are far from the top of their class in the eyes of many. Folk Rock has made some interesting strides in the last decade, with plenty of bands coming and going and trying to make a lasting impression on large audiences. Brutal IPA is a good IPA, but not the best, and while you wouldn't avoid it just to be "that guy", it is hard to get overly excited for it. I also accept responsibility for these words, knowing many may disagree and feel that Mumford is the best thing since sliced bread…to them I say, Avett Brothers. Founders

The kind of band you can see twice in a row during summer while possibly skipping one who has the chance of surprising many. The choice is easy for the risk averse, this double IPA is very drinkable for its style, its good from start to finish and while you could have picked the other IPA, you won't be suffering from buyer's remorse. At 9.4 % ABV, you can certainly run into a lot of trouble, and at a festival setting, the best analogy I can make is ditching your friends to go see that band that others have seen but you can't get enough…and then of course, your phone dies and you are all alone….with 60,000 other people. To me, Beach House exemplifies this in that by seeing them at Coachella and enjoying them, I am automatically assuming that they will be just as good at Lollapalooza and that whoever they line up against isn't worth my time. They are timed in the arguably the toughest slot of competition with a bunch of Sunday night closers, and their vibe may be more subtle and relaxed than what a Sunday night truly merits, but I will take my chances, knowing that it will all be good, like this beer.

This is a very strong spiced ale, brown in color and considered a quadruple (10% ABV). It reminds me of holiday specials like Christmas Ales and Christmas music and with that being said, I can take it or leave it. This beer is no different. People have their favorites, from Frank Sinatra to Nat King Cole, and that is all fine and dandy, as long as I don't have to listen to it. While this beer (and that kind of music) is well regarded by the majority of beer drinkers because it offers such a complex flavor profile, they remind me the most of Postal Service, a band that also has enormous credibility (for only putting out one album). While I am not trying to say that Postal Service and Christmas tunes are at all similar, my personal reaction and affinity for said music is. Are they talented, sure, but would I want to see them in a headliner position, no. Blame it on the circumstances and conflicts, but this isn't a concert I would go to early for a better view of the stage, and this isn't a beer I cared to finish, so I guess you can say I left that "concert" early looking for something better.

Not quite a stout, not quite an ale. It took some time to figure this beer out and what kind of response it would elicit in a tough Philadelphia market, with plenty of competition abound. Eventually, it became a huge hit, like Charles Bradley, the oldest new artist touring the circuit. Like the name implies, Charles Bradley is a fighter and survivor, enduring bouts of homelessness after his previous glory days being a James Brown impersonator. However, by the ripe young age of 62, Charles Bradley has followed up with his second album this year and his vocals pack a punch you wouldn't expect if you settled on your first impression of the man. The Brawler has also stood tall, especially with the popular Yeungling Black and Tan being a resident champion of the Dark Ale ring. Weighing in at 4.2 % makes this a very accessible dark beer for the casual beer drinker, and has since become popular in most of the taps of Philly bars and dives. With the upcoming touring schedule of Bradley, I expect his incredible vocals to be recognizable to many after this weekend, and hopefully at least see one James Brown cover.

At this point, you may be thinking, two quads in one 6er , you must be out of your mind….and you might be right. This beer (also 10% ABV) hit a much higher mark in my book compared to the Pannepot (maybe because it reminded me more of Victory's Golden Monkey). But like most quadruples, I don't drink them often because it requires the right time and space for it to be a really good decision. As for the comparison to a band this weekend, I would classify the band as someone you don't always have to see to know that things haven't changed too much. You can go back and it will be exactly how it was. Same good music, same type of crowd, its all just a matter of whether you decided to go or not. And that is Father John Misty (excuse the minor pun). His music is good, but it doesn't sound that much different from his studio album, and while I may miss connecting with some fans from the area that are really into him and having fun with them, I decided on a different band who hasn't quite made it yet (Atlas Genius, if you're curious). Like a good Reverend (if religion is your cup of tea), you can always "stop by" another time and see them later that summer at a future festival and not be sorely disappointed that you missed your last chance.

A semi-sweet double American Brown Ale that strikes a great balance with an ABV of 7%. Carries a higher carbonation, but also could be a nice session beer for an early start (and weather permitting). This beer elicits the kind of feeling that comes when you first enter a festival. While the image on the cover is slightly provocative, you are bound to witness other festival goers throw inhibition to wind when the music starts to rock. Major Lazer comes to mind when pairing up this American Double, because not only does he bring the energy, but he also embodies the mix and mash our generation goes nuts for, while not entirely crossing into the territory of EDM. This Double has enough for you to want to jump into the fray knowing you may not want to be drinking it the whole time, but at you can throw back a couple and enjoy the show because it will get crazy.