No Comments
Ultimate 6er | The Best Picture Nominees of The 2020 Oscars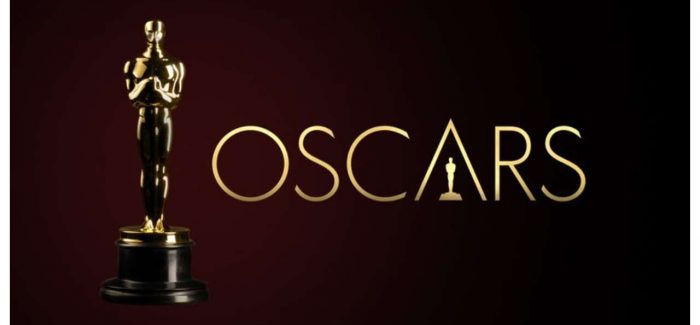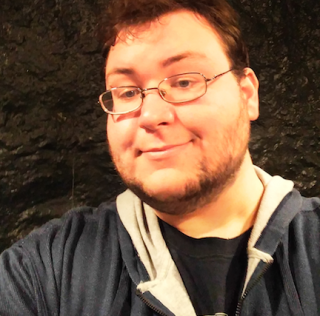 The 92nd Academy Awards represents some major changes going on in the world of Hollywood. From the first South Korean movie nominated to Best Picture to streaming services fighting against classic studios; we can't keep our attention away from the prestigious awards ceremony. Yet people always ask the same question every year: Do the Oscars matter in the grand scheme of things?
My answer is always yes. Even if something you don't like wins, the goal is to expose others to new cinema and respect the work done by so many unsung heroes in the industry. After all, these are values you learn in the craft beer world when trying new styles or finding out how beer is made. So I've cobbled together the best six beers to have with the nine Best Picture Nominees.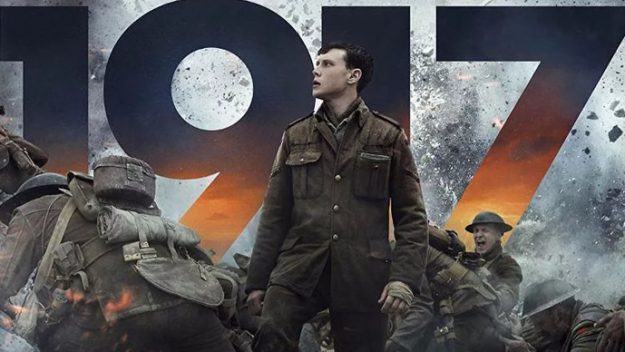 1917
3 Monts Flanders Gold Ale | Brasserie De Saint-Sylvestre
1917 is the frontrunner of the 2020 Oscars; a harrowing World War I story of two soldiers who must prevent a nearby battalion from decimation by trekking through the unpredictable No Man's Land. The film's most notable feature is it's storytelling through one-continuous shot as director Sam Mendes worked in collaboration with legendary cinematographer Roger Deakins. These masters at work is what elevates 1917 beyond a war film and into a more wonderful, gripping experience. France is often under-estimated in their contributions of war and in the world of craft beer as well.
3 Monts Bière de Garde keeps so much of the essence of 1917, as a Springtime farmhouse ale equipped to fight against the unpredictable season. Through outstanding finesse, the beer's complex flavors and unique fruity characters have earned all it's stripes.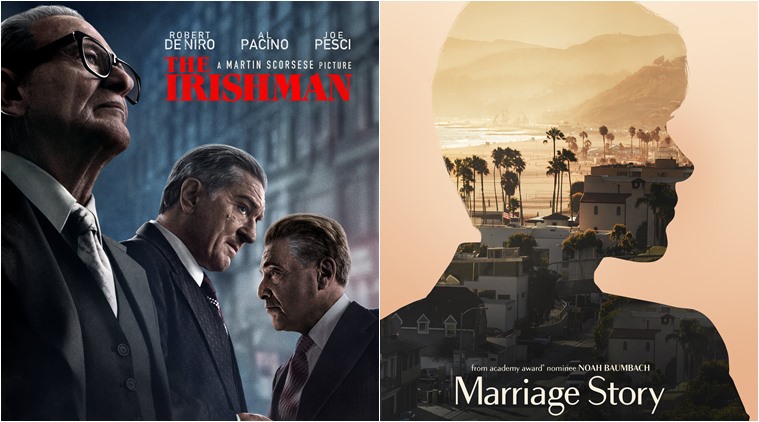 Marriage Story/The Irishman
Old Ruffian | Great Divide Brewing Company
Netflix has given movie fans a real treat by hosting Martin Scorsese's The Irishman and Noah Baumbach's Marriage Story. These two Oscar heavy hitters offer so much commentary about family, legacy, and doing what you think is right all from the comfort from your own home. Although they are likely to under-perform at the Academy Awards, they've been recognized for every aspect from the incredible acting, the sharp writing, and their distinctive direction.
There is no better pairing for these two films than this prestigious barleywine: The Irishman is a tale of an Old Ruffian and Marriage Story is about a family's Great Divide. These long, challenging movies give you a lot to meditate on by giving you the exact experience you want from such an powerful beer. You start with big, boisterous flavors of hops and dried fruits but then over time the beer warms up to deliver you an unforgettable, bittersweet finish.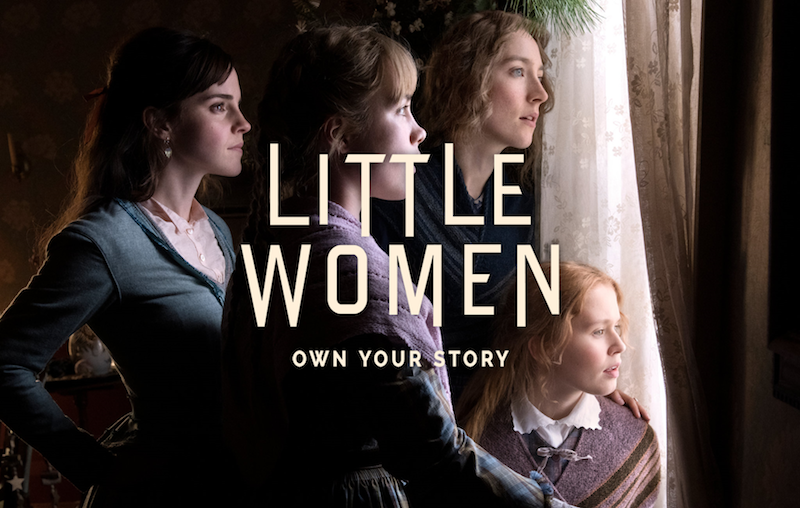 Little Women
Reminiscence IPA | Amory's Tomb Brewing Company
Little Women absolutely floored me. Greta Gerwig took the classic American novel and adapted it in this really clever way by jumping between the two timelines. So much about this film is incredible from the brilliant ensemble cast, the effective ending, and the enchanting score delivered by Alexander Desplat. Despite the fact that Gerwig was noticeably snubbed for Best Director; we should still recognize all the good she did crafting something that so goes beyond our expectations.
Reminiscence IPA captures the spirit of the novel, from it's setting in Massachusetts to it's reflection of togetherness in a time of struggle. Amory's Tomb focuses on unique, small batch beers and that dedication to the old world artistry really inspired this pairing. This full bodied, heavily bitter but subtlety malted IPA is a beer will shake any hop head to the core. When you allow these two into your heart, you'll be amazed at how they linger on the senses.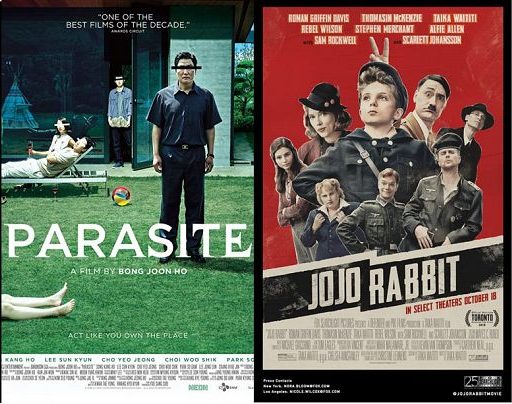 Parasite / Jojo Rabbit
Cuvée Van de Kaizer Blue | Brouwerij Het Anker
You might be asking yourself: What similarities are there between an "anti-hate" satire about an impressionable young boy with Hitler (played by director Taika Waititi) as his imaginary best friend and a jaw-dropping story of class disparity of a poor family scamming a rich family?
These films have been applauded for combining genres in magnificent ways. Both Parasite and Jojo Rabbit distinctly have points where they shift in tone yet keep you enraptured.
I'm most pleased with this pairing as Parasite became my favorite film of the year and I was able to mix it with one of my favorite European beers of all time. Cuvée Van de Kaizer Blue is a substantial, fruity Quad that delivers layers of unexpected complexity. It's the kind of beer that opens your mind up to what the medium can truly accomplish in ways you would never expect. Both films have great momentum from wins at the Writer's Guild Awards so I'm hoping they'll stay remembered for a long as this beer can be aged.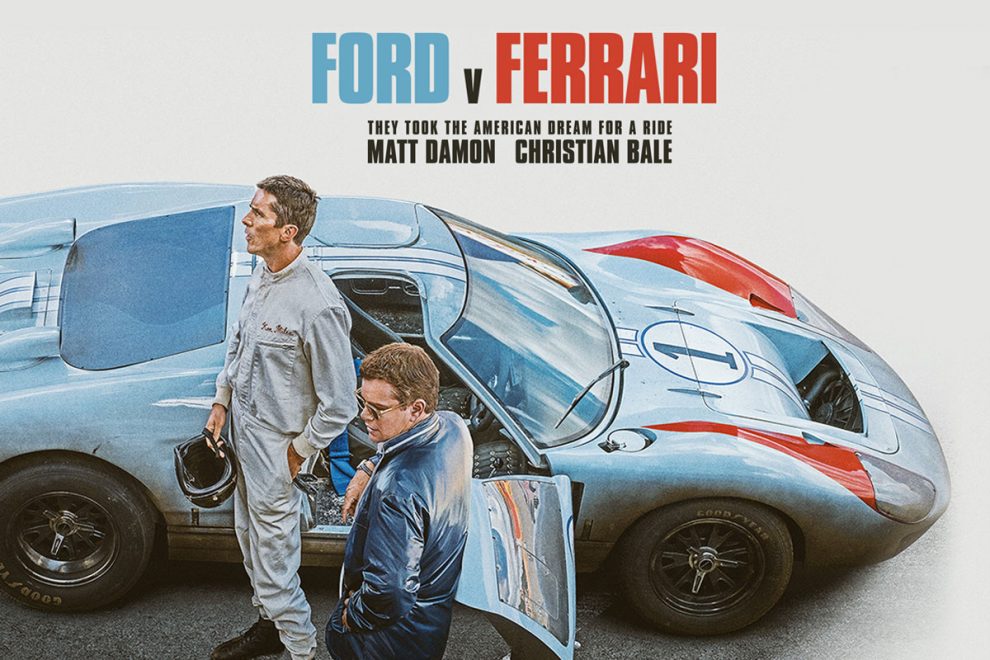 Ford v. Ferrari
Islington Steam Lager | Hammerton Brewery
When the film was first announced, I knew Ford v. Ferrari had Oscar potential all over it. The historical tale of illustrious 1966 24 Hours of Le Mans is told from the perspective from leader Carroll Shelby (Matt Damon) and driver Ken Miles (Christian Bale) of the Ford engineering team The result is a real cool character study that drifts between pulse-pounding racing and a exploration of progressing forward in the name of capitalism.
Ford v. Ferrari gets special attention from us by being the one award-winner at the 2020 Oscars that exclusively focused on porch drinking — we are fans of that, as you might expect.
I couldn't think of a beer to fit that bill than Hammerton Brewery's Islington Steam Lager. It's an easy drinking lager that's a marriage between English and American perfection for sitting back and enjoying the game. If you want the right pairing to get your dad into the visual and culinary arts, look no further than these two.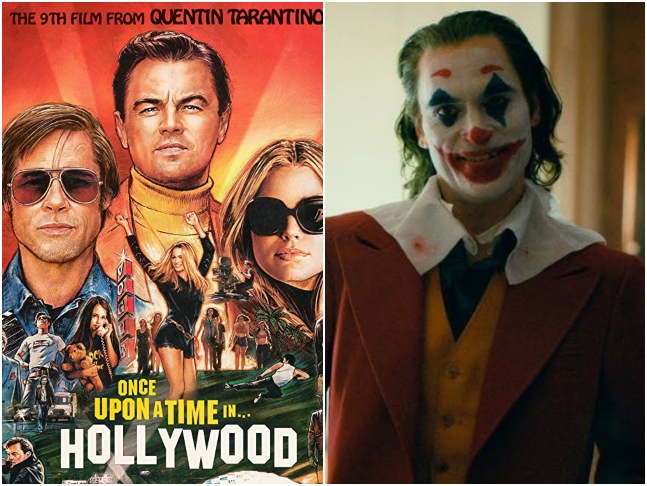 Once Upon A Time in Hollywood / Joker
Trick or Treat | Evil Genius Brewing Company
The two films to rack up the most nominations are two of the most divisive films this year. On one hand, you have Joker which takes the titular comic book character and gives him the most pitiable, bleak exploration through a phenomenal Joaquin Phoenix performance. Then you have Quentin Tarantino's Once Upon A Time in Hollywood, a revisionist take of Los Angeles in 1969 that takes a stroll through the lives of two aging actors. Nevertheless how you feel about them, the two do resonate with particular audiences who find a lot to chew on through their peculiar outlook on society.
I couldn't help but think about the split in the craft beer community over Pumpkin beers when looking at these two films. The adjunct-focused style is incredibly important to the world of craft beer by exposing people to new ideas but can be a major turn off to those overly familiar to the taste. We really experienced that fissure when Evil Genius Brewing Company released their spiced Pumpkin stout for everyone craving something outside the conventional. Depending on your point of view, either movie could be a trick…or treat!
If you must take one lesson from this list, reach outside your comfort zone! You might find a new favorite beer or movie!
---