No Comments
Ultimate 6er | Mozart in the Jungle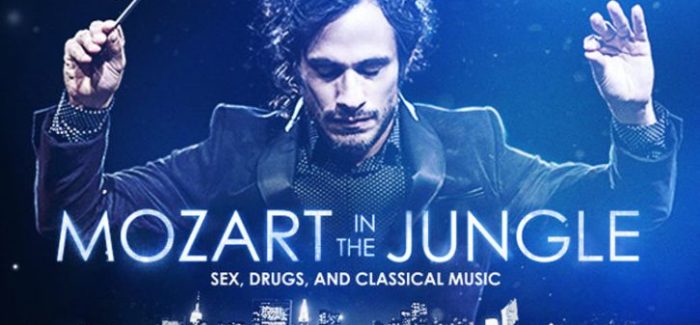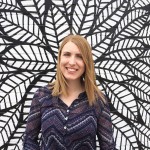 Oh, Mozart in the Jungle, such a great show! If you don't remember, I first expressed my love for it on PorchDrinking just about a year ago when I dedicated a playlist in its honor. Since then, Season 3 of the show has premiered and has been binge watched.
This season received some Golden Globes and thankfully it's been renewed for Season 4 which will premiere sometime in December (I am hoping anyway)! With the likes of Gael García Bernal and Bernadette Peters gracing the cast, and with Jason Schwartzman and Roman Coppola producing, it's hard to go wrong. If you like comedy interlaced with some drama and a dash of music, check this show out! Without further ado, here are some delicious beers inspired by the main cast.
Rodrigo De Souza
Rodrigo is the often chaotic main focus of the show. When Rodrigo moves from Mexico City and takes over as the new revolutionary conductor of the New York Symphony people either love him or hate him but begin to understand his quirkiness and learn to make a spot in their hearts for him. With his eccentric style and spastic yet very passionate personality, it is hard to guess what is going to happen next with him. Be sure to bring him his Yerba Mate tea though or else nothing will get accomplished! This beer would be a perfect substitute if you can't get your hands on some tea in time for the Maestro to enjoy, infused with Yerba Mate this IPA is sure to do the trick!
---
Hailey Rutledge
Hailey the struggling Oboist with big ambitions is the other central character of the show. While playing with the Symphony she learns a new side of life as a musician and becomes friends with many other of the symphony's players but none more-so than Rodrigo. They are on again off again with their relationship and whether it should be more than just a friendship or not. She also is striving so very hard to be First Chair of the Symphony but has some struggles along the way and even decides to start getting into giving conducting a go. The Jai Alai IPA is perfect for Hailey because not only is it refreshing with hints of orange and tangerine, but also because with his Spanish accent, "Jai Alai" is exactly Hailey's nickname given by Rodrigo.
---
Gloria Windsor
Gloria is the woman in charge of the New York Symphony. She is overbearing yet just trying to do her best all the time. She really wants Rodrigo to be a success with her Symphony but it isn't always a walk in the park. When budget cuts strike the Symphony she can only hope that the players and the management can be in agreement on proper wages and benefit cuts. In the meantime, she strikes up a romantic relationship with the Symphony's former Maestro. Gloria is bold and demanding yet gentle and feminine all at once. A hard liquor aged beer (in this case Tequila) seems like it would be just about right for her, especially while she is working on her notes for Ave Maria during her secret singing career.
---
Thomas Pembridge
Thomas is the Symphony's former Maestro but still plays a part in the everyday of the Symphony by offering suggestions to Rodrigo and the members as well as hand holding Gloria along the way with suggestions on how to run the production. While he is writing his grand ballad, he decides to take a sabbatical to "try out what the hip kids are doing" which turns into more of a drug and alcohol laced period that ends with his new piece being performed by a hip Electronic artist. He makes a small fame within the EDM community thereafter. Because Thomas is trying to get in with the current hip trends he should definitely try out some barrel-aged sour beer! Tart of Darkness is one of the most popular beers of this style, a great gateway beer for Thomas since it a bridge of sour and stout, a style we're sure he's more familiar with from his days in England.
---
Cynthia Taylor
Cynthia might be the moodiest character of the show. She's constantly battling with herself to make her life more enjoyable. While she is a fantastic Cellist, she is continually having arthritis issues with her left hands from years of playing. She is also always falling for the wrong kind of men who disappoint her. Muad'Dib is a Coffee Imperial Stout that Cynthia will find suitable for her dark mood and life despite it's here-and-there pick me ups and she'll get a chuckle out of the name of the brewery for despite her painful situation.
---
Wolfgang Amadeus Mozart
Mozart is the show's most elusive character, only appearing when Rodrigo has a vision of his composer idol. Most recently he has been appearing as a young Mozart with all the customary period-piece clothes from his life in 18th century Austria. He always shows himself with sage advice for Rodrigo. Mozart is basically Rodrigo's only steady, reliable source for grounding himself amidst his eccentric lifestyle. It is only fitting to pair a Vienna Style Lager with Mozart as an homage to his homeland.  
---