No Comments
Ultimate 6er | Old Ale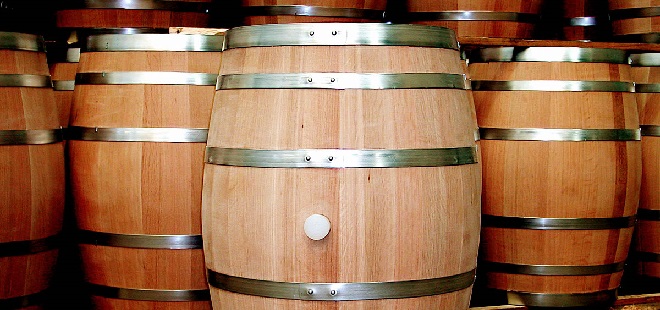 It's winter. It's cold. It's Old Ale season. Come along on this fantastic voyage of molasses and oaky goodness…

On that "etymology" tip…
Old Ale is a term commonly applied to dark, malty beers in England, generally above 5% ABV. Sometimes associated with stock ale or, archaically, keeping ale, in which the beer is held at the brewery. Historically, old ales served as a complement to mild ales, and in pubs of the era. Typically the landlord would serve the customer a blend of the sharper stock ale with the fruitier, sweeter mild ale to the customer's taste. In London especially, the aged ale would take on a tart note from a secondary fermentation with brettanomyces yeast which was present either in the pitching yeast or in the wooden equipment. Because of the time required for the aging process, some investors would buy mild ale from brewers, age it into old ale, and sell it at the higher price. Eventually, brewers began to keep some beer behind at the brewery, age it themselves and sell it to the pubs. In some cases old ale was a blend of young and old. The "stock ale" was the brewery's very aged ale and was used to inject an "old" quality, and perhaps acidity to the blend.
On that "put it in your face" tip…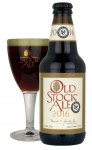 Like a fine port, Old Stock Ale is intended to be laid down. With an original gravity of over 1.100 and a generous hopping rate, Old Stock Ale is well-designed to round out and mellow with age. This Old Ale is brewed with Maris Otter malt and Fuggles and East Kent Goldings hops, all imported from England. This Old Ale pours a dark chestnut-amber hue, boasts exotic winey aromas, has shockingly vinous fruit and it is simply, superlative.
---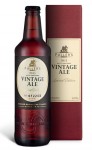 This rich brew is revealing what ishoped to be another truly Vintage beer. An initial aroma of ripe autumnal fruits with slight notes of Rosehips leads on to a smooth almost lush middle palate with just a hint of spice. There is a pleasant hop bitterness which is then finished with a satisfying alcohol warming on the after palate. This is a great Old Ale to build a vertical with and compare different yearly releases.
---
Thomas Hardy is the OG of the crew. Thomas Hardy's Ale is a genuine British institution. It's a defiantly non-fizzy Old Ale; sort of a grizzled codger in a bottle but with muscle, heft, and a big, boozy character. It's fairly light in character and actually makes you take a moment to register the creamy, dark flavors. This is as English as bangers and mash, the Union Jack, and Monty Python; reveling in its mildness and low-key British charm. It's not for everybody but for those not hung up on the wow of hop, this is a dashing old fellow that aims to please! Dark treacle, candied orange peel, star fruit, and figs give Thomas Hardy's Ale a compelling and graceful charm!
---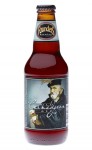 Think classic sea fairing ports, local pubs, and weathered old fishermen. This old ale is brewed with molasses and an insane focus on the malt bill, then oak-aged. The result is a strong, rich, malty delight that's deceptively smooth and drinkable. This beer pours deep amber with a small white head that dissipates fairly quickly but leaves a delicate, thin lacing. Its aroma is malty strong and toffee, caramel sweet. It tastes of dark fruit and caramel up front with a slight alcohol burn and the faintest bitter on the edges of the tongue as it passes though your mouth. The mouthfeel is oily, thick with light carbonation. This is a great desert/sipping beside the fire Old Ale. As far as malty wintry beers go, this is a good one that I absolutely recommend. Do it.
---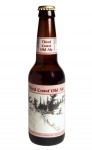 Third Coast Old Ale focuses on malt, offering notes of burnt caramel & other earthy malt flavors. Designed with vintage aging in mind, the malt aspect is matched to a heavy complement of hops. Sharply bitter at first, this will fold into the malt character over time and balance out the maltiness.
---
Hibernation is nothing less than the bottled equivalent of a roaring fire in a cozy cabin, with a blizzard on the way. It's a big, generous, warming Old Ale that vastly over-delivers on flavor and sheer brewing skill for the meager dolla dolla billz y'all. The flavors are dark and chewy, with a big berry/spice character, and the 8.7 ABV definitely warms you when the weather's chillin'.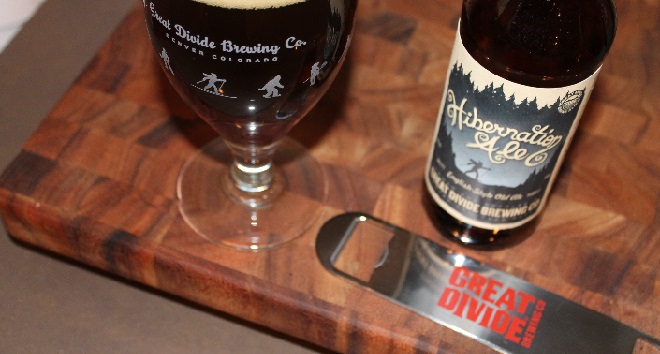 Hibernation is a legend Out West and one of America's premier winter seasonals! Black raspberries, cola, baking spices, roasted grains, and GD's hallmark hop tang make this a mouth-filling, substantial winter classic! This year's version is Coffee heavy and makes for another layer of unctuous flavors.
---
On that "conclusion" tip…
It's winter. It's cold. It's Old Ale season. Try these old classics or forge your own path through a fantastic voyage of molasses and oaky goodness of other Old Ale… you will not be bummed with the warming, delicious results…
Did I miss your favoritest Old Ale? Let me know in the comments below, yo.
---