No Comments
Boulder Beer Co. | Shake Chocolate Porter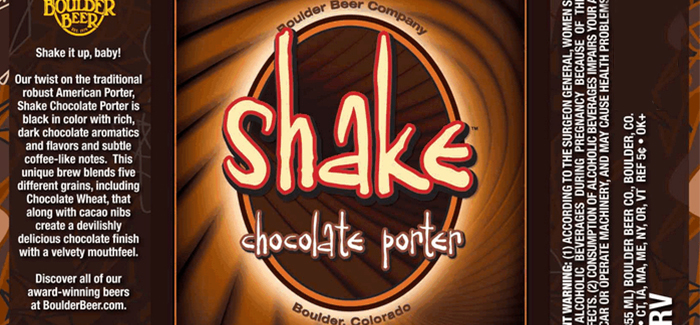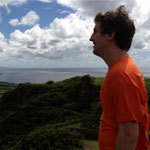 ABV: 5.9% | IBU: 39
There are chocolate porters, and there are CHOCOLATE PORTERS. This deviantly devilish beer falls into the later category. Without a doubt, the most chocolatey beer I have ever had, I feel it is my responsibility to let Count Chocula know that there is a better alternative to True Blood that would be right up his alley.
It all started at happy hour, like most of these adventures do. Unwinding from the workday and preparing for a pivotal Flyers matchup against the Winged Wheels from Motor City, I took to my normal watering hole to see what was new from the week before. While it was certainly quiet for Tuesday evening, I was a man on a mission, having finally recovered from a weekend of Bacchus-like drinking at our annual Beer Olympics in the Poconos. Wishing to get the taste of Lionshead off my palate, I needed something sweet and dark and my eyes fell on the out-of-town offering from Boulder.
https://instagram.com/p/u1xEEdpTDX/
Pouring out a dark brown liquid, the head was average, about a half a finger with a stronger lacing and retention. The aroma was just as I would expect it to be, sweet and reminiscent of the old Ovaltine days in grade school. While Boulder states the coffee notes are subtle, I didn't notice them at all, but I wouldn't rule this out on account of me just focusing and enjoying it for the chocolate, not really for any of the other flavors.
Being middle of the road when it comes to alcohol content (5.9%), I would go so far as to say that this would be an enjoyable session beer this time of year. Some may say that all that chocolate takes away from the rest of the beer, but I say you gotta take it for what it is. Boulder may not be best known for a full lineup of each style, and their porter may be closer to a malted milkshake in the mind of purists, but it could convert some to this style by virtue of it not being too overpowering on the roasted or earthy element. In this regard, the mouthfeel was highlight.
Cheers!
---