#BestPicture Archives – PorchDrinking.com
February 5, 2020 | Scott Johnson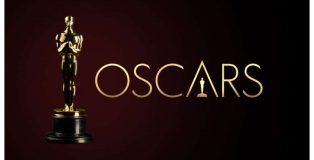 The 92nd Academy Awards represents some major changes going on in the world of Hollywood. From the first South Korean movie nominated to Best Picture to streaming services fighting against classic studios; we can't keep our attention away from the prestigious awards ceremony. Yet people always ask the same question every year: Do the Oscars matter in the grand scheme of things?
My answer is always yes. Even if something you don't like wins, the goal is to expose others to new cinema and respect the work done by so many unsung heroes in the industry. After all, these are values you learn in the craft beer world when trying new styles or finding out how beer is made. So I've cobbled together the best six beers to have with the nine Best Picture Nominees.
February 17, 2016 | Scott Johnson
Photo Courtesy of ABC
Out of all the great events in February, The Academy Awards always stand out as the true final hurrah for the previous year. It's easy to get caught up in the fervor of the Oscars similar to that of the Super Bowl, rooting for your favorite films while trying to guess the odds between critical vs. commercial praise. And if you are in a movie league like I am, or if you were just one of 36+ Million Viewers from last year, there's got to be plenty of beer flowing from both sides of the screen.