No Comments
Ultimate 6er | The 88th Academy Awards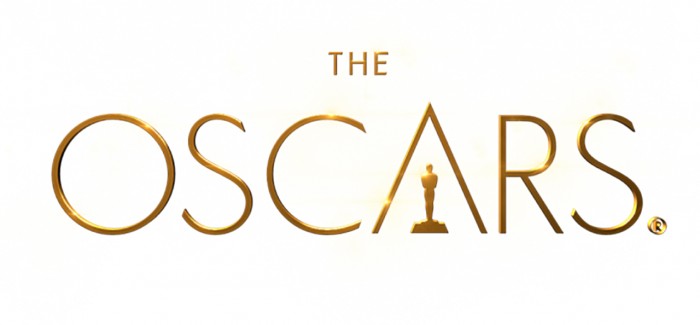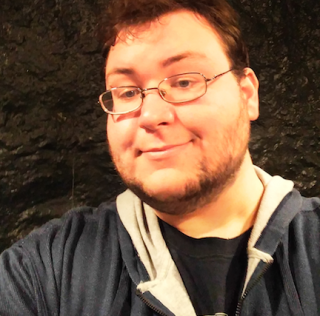 Photo Courtesy of ABC
Out of all the great events in February, The Academy Awards always stand out as the true final hurrah for the previous year. It's easy to get caught up in the fervor of the Oscars similar to that of the Super Bowl, rooting for your favorite films while trying to guess the odds between critical vs. commercial praise. And if you are in a movie league like I am, or if you were just one of 36+ Million Viewers from last year, there's got to be plenty of beer flowing from both sides of the screen.
What's wonderful about the 88th Academy Awards is that the eight movies selected for the coveted "Best Picture" category are all wonderfully varied and incredibly deserving of their respected nominations. I can say with confidence that most of these movies are sitting unchallenged in my list of the Top 10 Movies of the Year. So if you're a fan of beers or any films up for awards, here's to hoping that this list will inspire you to indulge in some remarkable craftsmanship.
The Revenant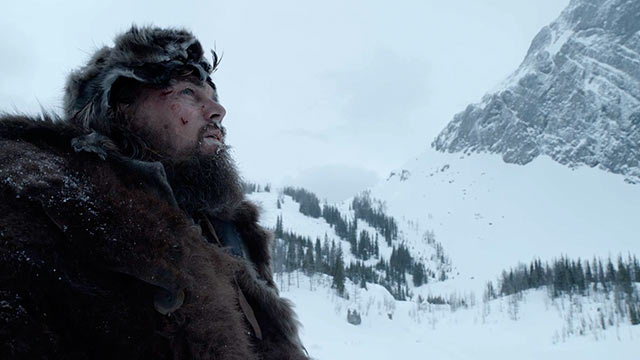 Boonville, CA | Gose | ABV: 4.2%
I got the idea to create this article when my second cousin-in-law Lou told me: "The Revenant is the bloodiest movie I have ever seen in the theater." Even if you have not seen this film, everyone talks about three essentials: The jaw-dropping cinematography, DiCaprio's Oscar-Worthy Performance, and the visceral, gut-wrenching bear mauling scene. The beer of choice just fell into my lap, with Anderson Valley's Blood Orange Gose.
Blood Orange Gose is not only thematically fitting for The Revenant, but the tart, wheat ale complimented by the salty orange notes makes it a perfect beer to session throughout the longest film on this list. The nuance Anderson Valley brings to this light beer gives it a depth worthy of matching Iñárritu's meticulous direction. It's a beer you wish you could give Hugh Glass for his harrowing trek versus the rough, scathing Wyoming Winter for the sweet taste of revenge.
---
Spotlight / Mad Max: Fury Road
Boston, MA | IPA | ABV: 5.9%
Spotlight has the distinction of actually featuring a craft beer in their movie, as you'll see several of the characters drinking Harpoon IPA. Harpoon Brewery's IPA perfectly encapsulates the setting of the film, located in Boston in the early 2000s as several major events were about to be unearthed. And just like the Harpoon's IPA, our passion journalists pierce through the heart of the corruption in the Catholic Church, delivering a bitter, but important truth to the public.
On the other hand, Harpoon IPA reminds us to respect original innovators as George Miller's triumphant return with Mad Max: Fury Road displays. My personal favorite movie of 2015 elevates copper-toned carnage to new heights through the incredible efforts of real-life stunt choreographers and custom-made vehicles. If water were not so scarce in the wasteland, this would be the perfect, earthy, citrusy drink to fuel the War Boys and their appropriately equipped explosive harpoons.
---
Bridge of Spies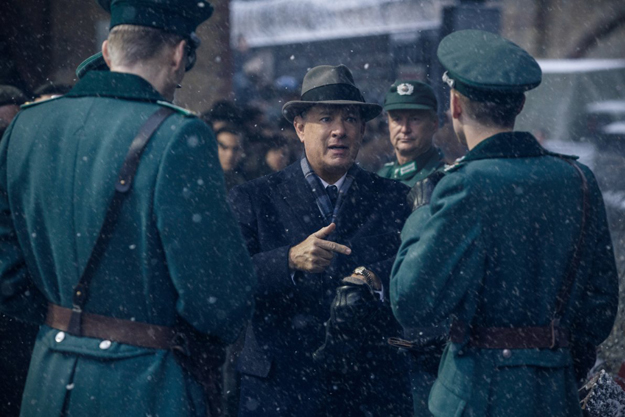 Harrisonburg, VA | Barrel-Aged Russian Imperial Stout | ABV: 13.5%
Bridge of Spies is an indisputable recipe for Oscar Success featuring Steven Spielberg directing, Joel & Ethan Coen writing, and stellar acting from Tom Hanks and Mark Rylance. This wonderfully tense historical drama is set at height of the cold war exploring the cause and effect of the 1960 U-2 Incident. The film is defined by Tom Hanks's unyielding sense of determination, using that same level of trust that goes into my favorite Russian Imperial Stout, Resolute by Brothers Craft Brewing.
Resolute in the harmonious coordination of American and Russian styles by taking a thick, complex, chocolaty rich base and aging it in bourbon barrels for nine months. The sheer weight of this real life event matches the immense ABV of the beer, signifying the bond between our two countries. And the brotherly bond shown between Rylance and Hanks stood out as the film's most memorable moments of authoritative, award-winning gravitas.
---
Brooklyn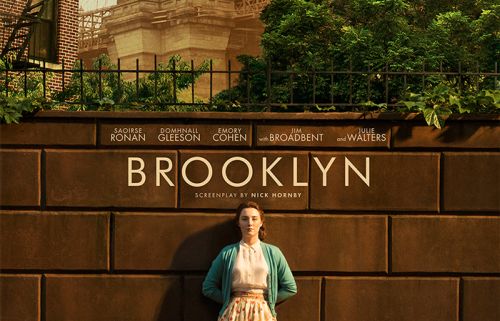 Brooklyn, NY | Schwarzbier | ABV: 5.6%
Brooklyn is a romantic-drama set in the 1950s featuring Saorsie Ronan as an Irish immigrant who departs to Brooklyn in search of a better life. Just like The Revenant, it was far too fitting to match Brooklyn Brewery's Insulated Dark Lager for this romantic period peace. Brooklyn is probably the least known movie on the "Best Picture" list, but like the actual Brooklyn Brewery, its reputation should never be undercut by simplicity alone.
This dark lager is crisp, alive with the toasty, subtle flavors of barley and coffee. The beer is absolutely gorgeous with its frothy head, rosewood hue, and even lacing. Brooklyn Brewery's seminal release is ideal for the temperate climate of New York, but true to the dark, European tradition that the film comments on. A movie that celebrates both cultures culminates in this marriage of a beer worthy of romance and reminiscing.
---
The Martian / Room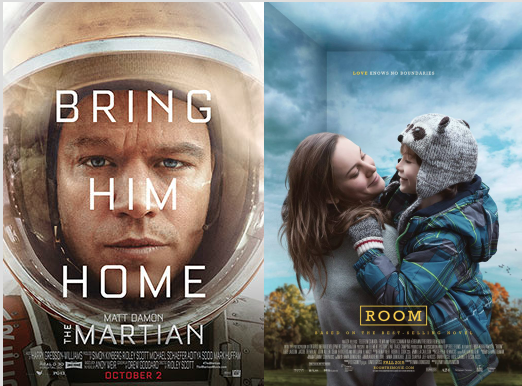 San Diego, CA | American IPA | ABV: 7%
You wouldn't think there would be much in common between Ridley Scott's The Martian and Lenny Abrahamson's Room, but I found some really neat correlations watching them back-to-back. Both films emphasize the importance of overcoming adversity, taking humanity to two different extremes. The Martian explores man's ingenuity and compassion to use logic to bring out the best of us and Room is about recovering from trauma caused by others, yet finding the strength to heal as you adjust back to regular society. There's also a riveting scene where Room actors Jacob Tremblay and Brie Larson try to communicate to aliens through the skylight in their room.
Protocosmos IPA by Modern Times Beer fits the mold of both movies using a light, malty base brightened with Ahtanum, Centennial, and Galaxy hops. At 7% ABV and 90 IBU, Protocosmos brings a potent, yet balanced package to you to compliment the emotional ride you'll take with either picture. Whether you want bitter or sweet, you'll revel in the glory in these two tremendous book adaptations.
---
The Big Short
Friesling, Germany | Dunkelweizen | ABV: 5.3%
As Weihenstephaner's Dunkelweizen caught our taste buds off-guard, The Big Short has shook up The Oscars by introducing us to a genre I'd like to define as the "docu-comedy." Adam McKay's ensemble piece starring Steve Carrel, Christian Bale, and Brad Pitt is an uproarious, compelling bit of cinema that is hysterical as it is unnerving. A film all about transferring money during the height of our tumultuous housing market is defined peculiarly well by this classic German beer.
Weihenstephaner Hefeweissbier Dunkel is built on a foundation of a top fermenting weissbier yeast, held together through several Jenga blocks of fruity esters and roasty malts. The screenplay takes complex, mind-boggling structures from subprime loans to long-term AAA investments bonds and delivers them in a surprisingly consumable package. Both products work as an incredible way to challenge yourself against hard-to-decipher, but significantly important details. The beer also pays tribute to the influential foreign market and fits well with Ryan Gosling's mysteriously dark and smooth character on behalf of the Deutschland Bank.
2015 managed to be an impressive year for film and craft beer as many of the biggest, most unique projects were able to find success in public and hardcore markets. If you're strapped in for that February 28th red carpet and all, then pull these brews out for a night the fans and thespians will never forget!
---