No Comments
What We're Cooking | Imperial Stout Infused Salt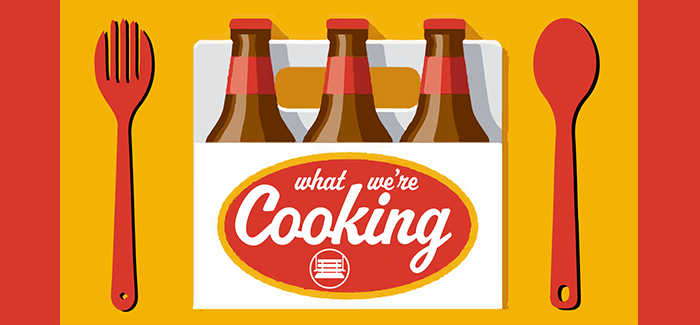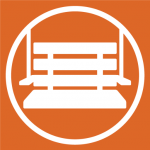 One of the greatest benefits to our "What We're Cooking" series is that PorchDrinking has the chance to do our own special kind of recipe development. Any chef will show you how alcohol can be present in just about any kind of dish for breakfast, lunch, dinner or dessert but beer is mysteriously underrepresented. However, just like home brewing, it means there's a world of undiscovered projects just waiting to be uncovered. And Scott Johnson may have found a new beer-tasting seasoning to hit the shelves with Imperial Stout Salt!
Flavored salts and sugars are nothing that out of the ordinary. Many companies specialize in such products infused with items such as herbs, truffles and various aromatics. Similar to our Pork Rillon recipe, this touch of alchemy came from the same idea of if we could replace red wine with a high ABV beer to get a uniquely delicious result.
Brothers Craft Brewery Resolute that clocks in at a whopping 13.5% ABV. It's a Bourbon Barrel Russian Imperial Stout that they've been releasing annually for the past seven years. What's the result of using this single beer just to flavor some salt? Surprisingly, it results in a super-charged umami bomb that carries notes of burnt sugar and malty richness.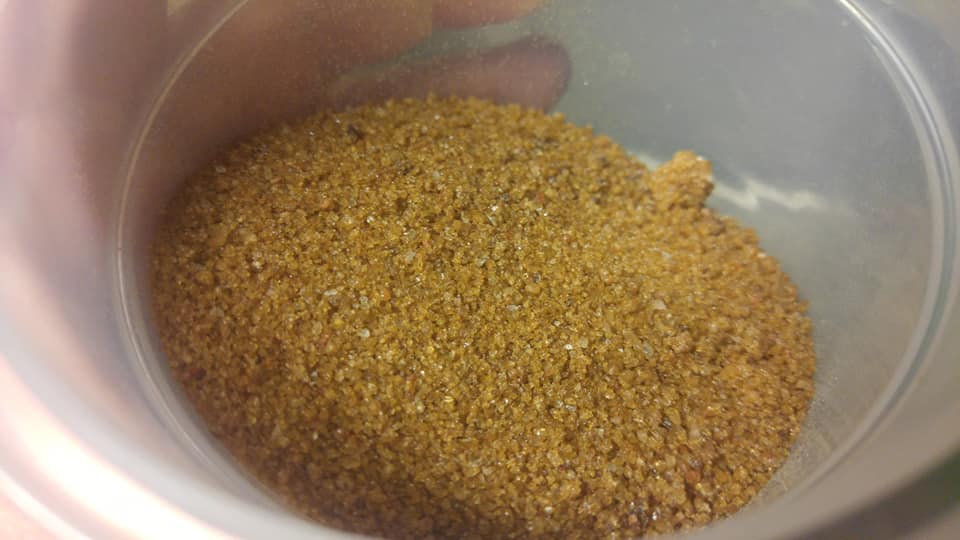 We're essentially making a savory brown sugar; the same way most companies get that result is by combining white sugar with molasses. In fact, it even clumps together and breaks apart with a single shake! There are so many applications to try this on but so far the best results we've found are with red meat, BBQ, and gourds. Though be prepared, this stuff is very potent so be sure to add it to your dish a dash at a time.
So if you're loaded up on Imperial Stouts for the winter or need a last-minute gift to send to the beer lover in your life, take the DIY approach and make this recipe!
Imperial Stout Infused Salt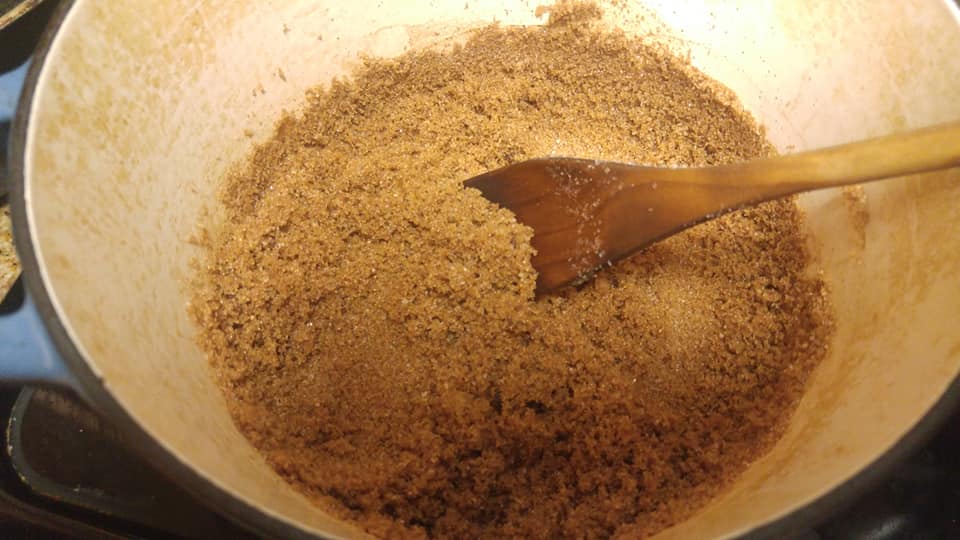 Serving Size: One Cup of Seasoned Salt
Ingredients & Tools
6 oz of Imperial Stout, 10% ABV or higher
1 Cup of coarse sea salt (do not use table salt!)
Nonstick pot
Rubber spatula
Baking sheet
Mortar and pestle
Small glass or Tupperware container
Instruction
Pour the imperial stout into a nonstick pot and set the heat to medium.
Once the beer comes to a boil, low the temperature to medium-low so it doesn't bubble.
As the beer reduces, scrap the sides with a rubber spatula.
After 10-15 minutes, the beer should reach a syrupy consistency that'll leave a trail when you drag the spatula through it.
At this point, take your pot off the heat.
Immediately add a cup of sea salt and stir vigorously until the salt turns a consistent brown color throughout the mixture.
Pour your season salt on a long rectangular surface such as a baking sheet to cool.
The salt will seize and clump together, but most of it breaks into grains with a simple touch. If there are any large chunks that are a bit harder to break, crush them with a mortar and pestle or a spice grinder.
Place your beer salt in a closed container for future use, lasting for up to 3-6 months.
All Photos are courtesy of Scott Johnson.
About the What We're Cooking Series
Beer, with all of its flavors and nuances, can enhance some of your favorite dishes. Many of us at PorchDrinking love to cook, so we've rounded up some of our favorite recipes featuring our favorite ingredient: beer.
From beer cheese fondue to easy porter brownies, each week we'll publish a new recipe for you to enjoy. Make sure to check back often to see our growing collection of recipes curated by PorchDrinking staff. Cheers!
---