No Comments
Sinistral Brewing | Draft Favorites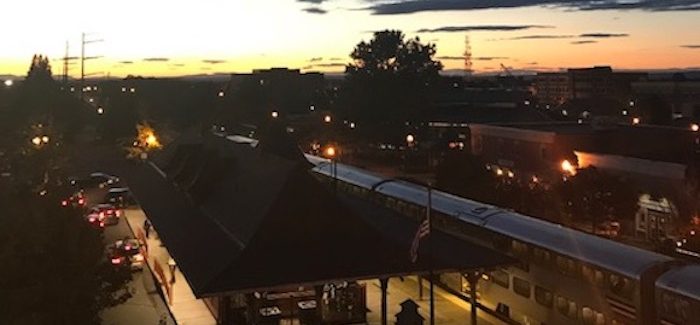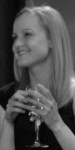 Virginia's beer market is booming, with big names and new, sprawling establishments. Among those, Sinistral Brewing Company, located in Manassas, VA, really embraces simplicity, though it certainly isn't dull. Sinistral takes family and community to heart: its location is right near a commuter rail station; they provide a venue to featuring local musicians and they name beers after colleagues' children, just to give a few examples.
For this beer showcase, I'll be looking at two of their recent pours: one I picked and one my husband picked. We couldn't choose a favorite.
Camryn's Poker-Faced Porter (ABV: 5.9%, IBU: 40) is chocolatey, bright with carbonation and is certainly fresh for a dark porter.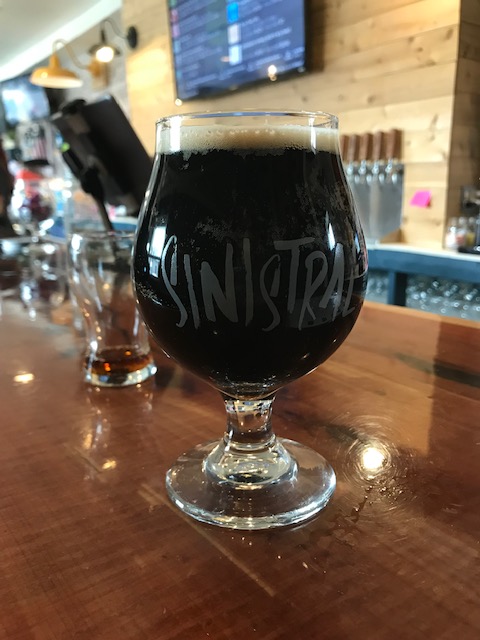 It's brewed with a blend of Maris, wheat, chocolate and Caracrystal malts. It has caramel tones, but neither those nor the chocolate overpower the pour. Porters can be over-flavored; this one certainly is not.
For a lighter, though still robust, beer on their taps, look to the Olde Town Ale (Sinistral is located in Old Town Manassas).
At 7.9%ABV and 51 IBUs, the ale is Jacobean in color and is classically, evenly, bitter and malty. It's thin on the palate but does carry a bit of a punch — this is not something to grab for day-drinking. Treacle syrup is added at the end of its boil (which explains its depth) and it is hopped with nugget to balance that out.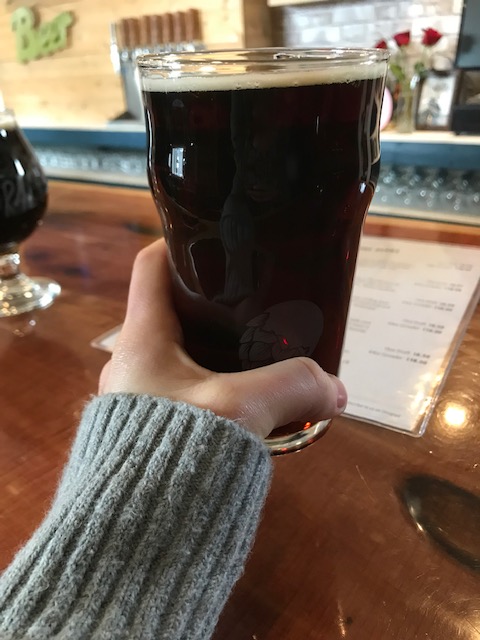 Both of these beers paired surprisingly well with bright, cheesy popcorn from a local store in town.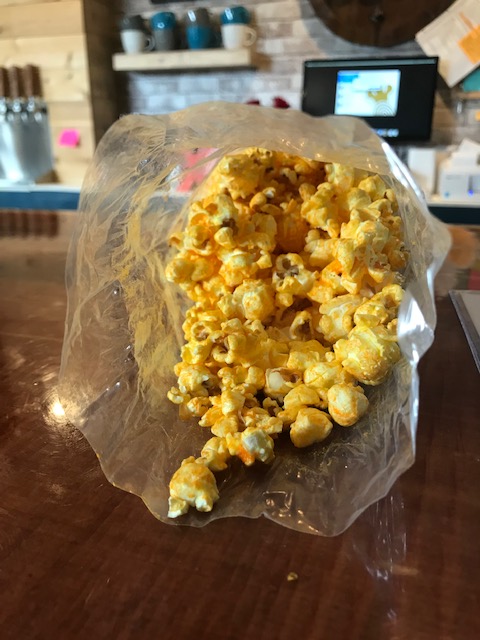 It's easy to fall in love with these beers, with Sinistral and heck—even the messy popcorn. The basic, yet fun, execution of all of these things make the beer approachable, the time at the brewery easy and enjoyable and creates a lack of a desire to Instagram anything as you'd rather just enjoy it.
It's because of moments like this that my husband and I moved to this city more than an hour outside of Washington, D.C. We wanted a place where the bartenders recognized us, where the picture frame store recalled our last order (from a year past) and where we could recognize each car that drove through our neighborhood.
Not to say that those feeling are found only in smaller or mid-sized towns: Many of our friends in big cities have the exact same experience in a metropolis. Maybe it was just timing for us. I tend to think there was some divinity involved too.
Sinistral is just a smidge of that overall puzzle and these two beers are certainly great pieces.
Featured image is of Manassas. Credit: Stacey Goers
---