No Comments
Manayunk Brewing Co. | Coconut Crunch Porter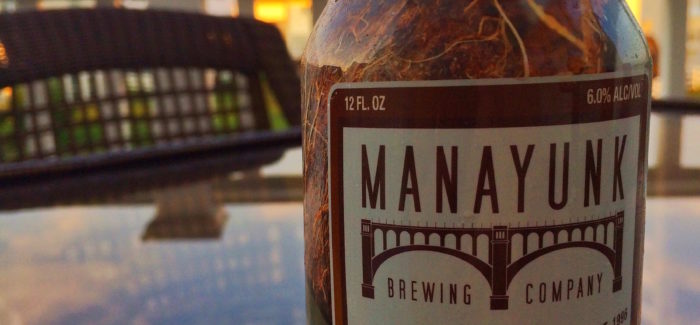 ABV: 6.0% | IBU: 30
Growing up most of us got very familiar with the taste of peanut butter; it was put on our sandwiches, paired with apples and hopefully eaten straight from the jar. Then as we started to a get a little older, we found it in Reese's and peanut M&M's we got when trick-or-treating. However, as we've now all hit adulthood most of these joys are gone, or at least met with some sort of guilt after we've polished off an entire jar of peanut butter or dug into our children's Halloween candy.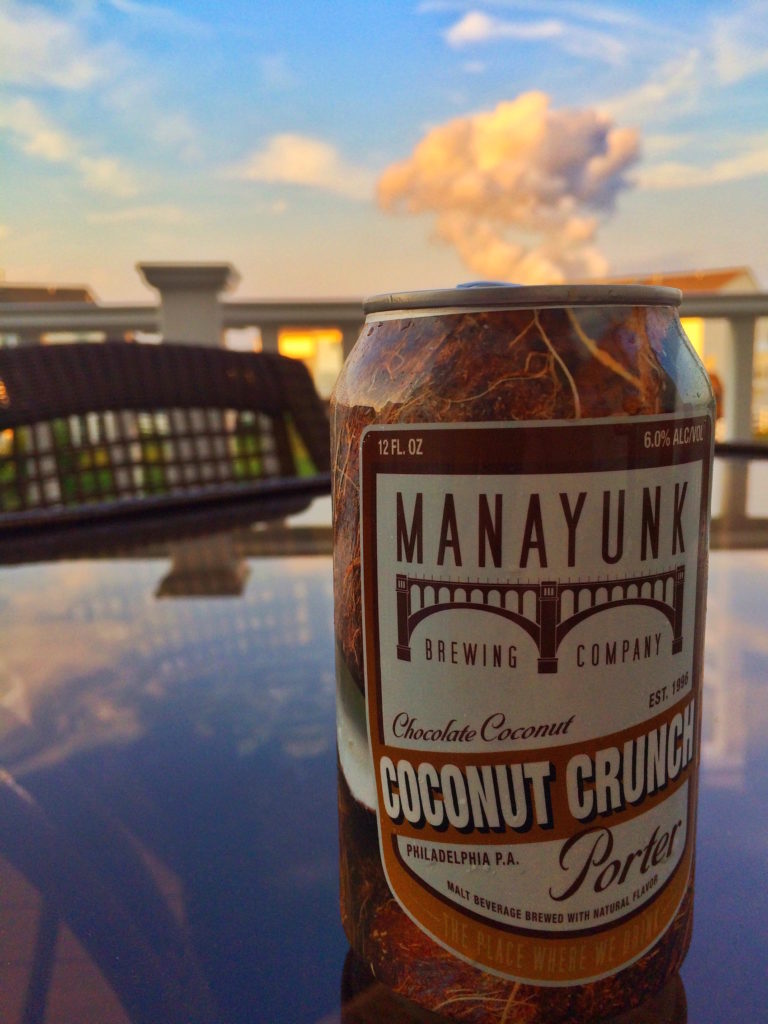 Manayunk Brewing Company had an answer to this guilt, and it was their Crunch Porter, a peanut butter beer with a little buzz to take the edge off. Then there was PBJ Crunch Porter, a liquid, adult take on the classic sandwich.
Now there's another addition to the Crunch Porter family and it's of the coconut variety, a more tropical offering for the summer months.
Coconut Crunch Porter is a medium-bodied brew that pours dark brown with an airy soft beige head that gives off a lovely aroma of roasted coconut covered in chocolate. If the smell isn't enough to get your taste buds watering, then the first sips will do so as you're met with a robust chocolate flavor and a pronounced coconut accent.
The most apt comparison for this brew is to say it's like an Almond Joy or a Mounds Bar in drink form.
A perfect dessert beer, there's enough sweetness in Coconut Crunch to leave your sweet tooth satisfied without being too heavy or cloying. Also, its 6.0% ABV rating means you'll get a little warmth too as you finish the first can and crack open your second round.
Brewed with a combination of seven types of barley, beer aficionados will find plenty of nuance and complexity when drinking. Next time you're getting a little nostalgic for some of the simpler joys of youth, remember, there's now a beer for that.
Breweries In PA covers craft beer and events from breweries in the state of Pennsylvania.
@BreweriesinPA on Instagram/twitter
---