No Comments
Colorado Beer Release Radar | September 2016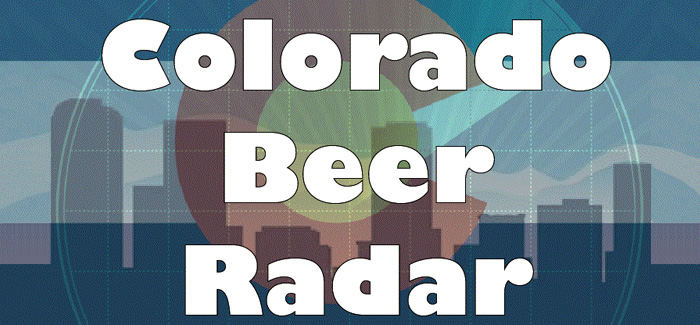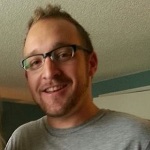 Sharing is caring, and the beer radar is back for another month of sharing news of the best craft beer releases coming to the Denver market in September. Remember, we will update this list throughout the month as new releases are announced.
Highlights
Pumpkin beers can be divisive, but Fluffy Pumpkin from Odyssey is both unique and incredible. Simply calling it a pumpkin porter does a disservice to the toasted marshmallow, vanilla and spices included in the beer. One sip will make you reminisce about the best aspects of fall: campfires, changing leaves and a heavy turtleneck.
Black Project started out as the side gig for Former Future owners James and Sarah Howat, but after gaining a ravenous following (and a couple medals from Great American Beer Festival), Black Project took over. Focusing on spontaneous and wild ales, Black Project is becoming a Mecca for sour beer lovers.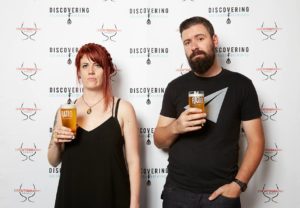 Colorado
Pump Action -(Imperial Pumpkin Ale) – World Beer Cup Gold Medal beer. Real pumpkin and pumpkin pie spices. Taproom and Release Tour
Saison  (Bottle Conditioned w/ Brettanomyces)
Cannebruin (Sour Brown w/ Cranberries)
Ceribruin  (Sour Brown w/ Tart Cherries)
Raspberry Table Sour
*All 4 beers released Saturday, September 17 at 12pm taproom and bottle release*
Frontman (IPA)
Stringbender (Saison)
Timekeeper (Rye Pale Ale)
*All three beers released in the taproom and in cans on Friday, Sept 23 @ 11am*
Static Age (Hazelnut Breakfast Stout)
Karma Payment Plan (Sour Grapefruit IPA)
Voodoo (Dry Hopped Sour Red Ale)
JumpSeat (Dry Hopped Wild Ale)
Ejector (Double Dry Hopped Wild Ale)
Hyperfresh (Fresh Hop Wild American IPA) – Friday, Sept 16 @ 2pm Taproom only.
Sneakin' Lindsey Through The Alley (Belgian Dark Sour)- Thursday, Sept 15 @ 3pm Taproom only. Only 100 bottles available.
Tim Blackbarry (Belgian Dark Sour with blackberries)- Thursday, Sept 15 @ 3pm Taproom only. Only 25 bottles available.
Blueberry Saison (Taproom Only) 
Project Alpha #10 (Experimental IPA with 10 different hop varietals) – Saturday, Sept 17 @ 12pm Taproom only
Superdank aka Fresh Hop Superpower (Fresh Hop IPA) – Thursday, Sept 15 @ 5pm Taproom only
Fresh Hop Putsch – Thursday, Sept 15 @ 5pm Taproom only
The Hunt for Red Oktoberfest- Friday, Sept 16 @ 5pm Taproom only
Blueberry Origins (Burgundy Sour Aged in Oak and Blueberries) Taproom Release Wednesday, Sept 14 @ 5pm
Surette Reserva Prunus Persica (rustic saison with Colorado peaches) – Wednesday, Sept 28 @ 5pm Taproom and Bottle Releases
L'Brett d'Apricot (Apricot Sour)
Magdalena (Double Pale Ale)- Friday, Sept 16 @12pm Taproom
Wethers Weizenbock- Saturday, Sept 17 @12pm Taproom
Cabernet BA Biere de Triomphe- Saturday, Sept 17 @12pm Taproom
Blueberry Rhubarb Grisette- Saturday, Sept 17 @12pm Taproom
Palisade Peach Sunnyside Wheat- Sunday, Sept 18 @11am Taproom
Smoked Serrano Sunnyside Wheat- Sunday, Sept 18 @11am Taproom
Imperial Stout
Double Vanilla Porter
Big Bad Baptist (Imperial Stout)
Imperial Pumpkin Porter
Rakua (Dry Hopped Sour)- Sunday, Sept 18 @3pm Taproom
H is for Hops (Fresh Hop IPA)- Monday, Sept 19 Taproom
2nd Anniversary (Bourbon Barrel Aged Russian Imperial Stout)- Tuesday, Sept 20 Taproom bottle release
Dry Hopped Synchronic Sour (Dry Hopped Sour)- Wednesday, Sept 21 Taproom
Logic is Relative (NE Style IPA)- Friday, Sept 23 Taproom
Codename: SuperDuperFan Double IPA – Sept 11
Fluffy Pumpkin Vanilla Porter
Hot Box Coffee Porter
India Black Lager – Sept 14 Taproom Release @ 5pm
Pancakes Maple Porter – Sept 11
Avarice (Imperial Stout)
Corundum (Tart Red Ale aged in wine barrels with cherries and hibsicus) – Saturday, Sept 17 Taproom Release at 12pm on tap and bottles to go
B-Side Quandary in Collaboration with Mr. B's Wine & Spirits (Quadrupel aged sixteen months in a Laws Whiskey Barrel with black currant) – Saturday, Sept 24 @ 12 on tap and in bottles in taproom and at Mr. B's
Cabernet Barrel Aged Belgian Golden Strong – Sept 10
Fresh Hop Juicy Banger – Sept 15 Taproom Release
Coffee Maple Achromatic – (Imperial Stout with Maple Syrup and coffee from Zoe's Cafe) – Sept 15 @2pm Taproom only tapping and crowler release
Fruity Bits Pina  – (New England-style with pineapple and coconut) – Sept 22 @2pm Taproom only tapping and crowler release
Deerhammer Kitchen Sink BA Porter
National
Mandarina (Citrus Wild Ale)
Pumpkin Pie du Brettaville
White Label (Sour Blonde with grapes and spices)
Apex Special IPA (Imperial IPA)
Bourbon Barrel Quad
Cuvee Dry Hopping
Autumn Maple
Dogtoberfest (Oktoberfest)
The Fear (Imperial Pumpkin Ale)
The Gourd Standard (Pumpkin IPA)
The Brother (Imperial IPA)
Multiple Offerings
Hop 15 (Double IPA)
Great Pumpkin Ale
Oatmeal Stout
---