One Comment
Daytrip to Sperryville | 2 Days, 2 Nights in D.C.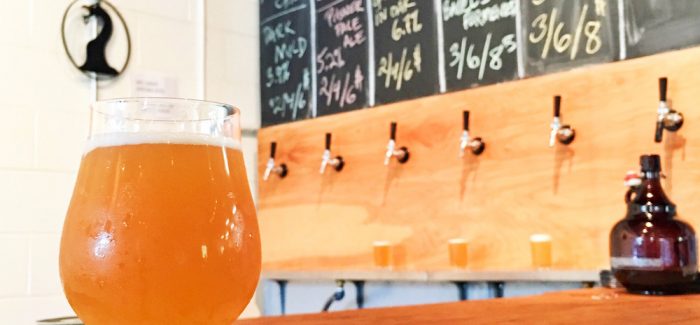 Located about 65 miles west of Washington, DC, you'll find yourself in Sperryville, Virginia, a charming and picturesque town in the foothills of the Blue Ridge. Dedicated to everything being as local as possible, you'll immediately feel a sense of home and community as you enter the town. With antique shops, art galleries and a plethora of other unique locally owned and operated businesses, the creative soul inside of you will never want to leave! Don't consider yourself a creative-type? Not to worry, the hungry and thirsty soul inside of you will be more than satisfied with all of the eating and drinking options at your fingertips!
Head out early morning and start your day with breakfast at Triple Oak Bakery, a family-run, artisan bakery that specializes in being a gluten and peanut free facility. Using all local and organic ingredients whenever possible, Triple Oak Bakery is whipping up some delightful eats, serving food beginning at 8:30 in the morning. Whether you're gluten free or not, you'll find something light and delicious for kicking off your morning with Triple Oak's assortment of baked goods, breakfast dishes and to-go goodies.
Order the lemon ricotta donut holes that come freshly prepared and are soft and fluffy, the savory spinach quiche with its incredibly flaky crust (you'd never know it's gluten free) and make sure you take home a package or two of the Oatcakes, flat, crispy crackers made from gluten free rolled oats. They are the perfect pairing for jams, spreads and a variety of cheeses!
Once your belly is full and you've finished your second cup of coffee, it's time to start drinking! Hey, it's 5 o'clock somewhere! Copper Fox Distillery opens their doors at 10 a.m., and you want to be there for opening to take advantage of their facility tours that run every half hour. Here you'll learn about the dedication to their craft as the only distillery in North America to hand malt their own barely as well as the only distillery on the planet using apple and cherry wood smoke to flavor the malted barley.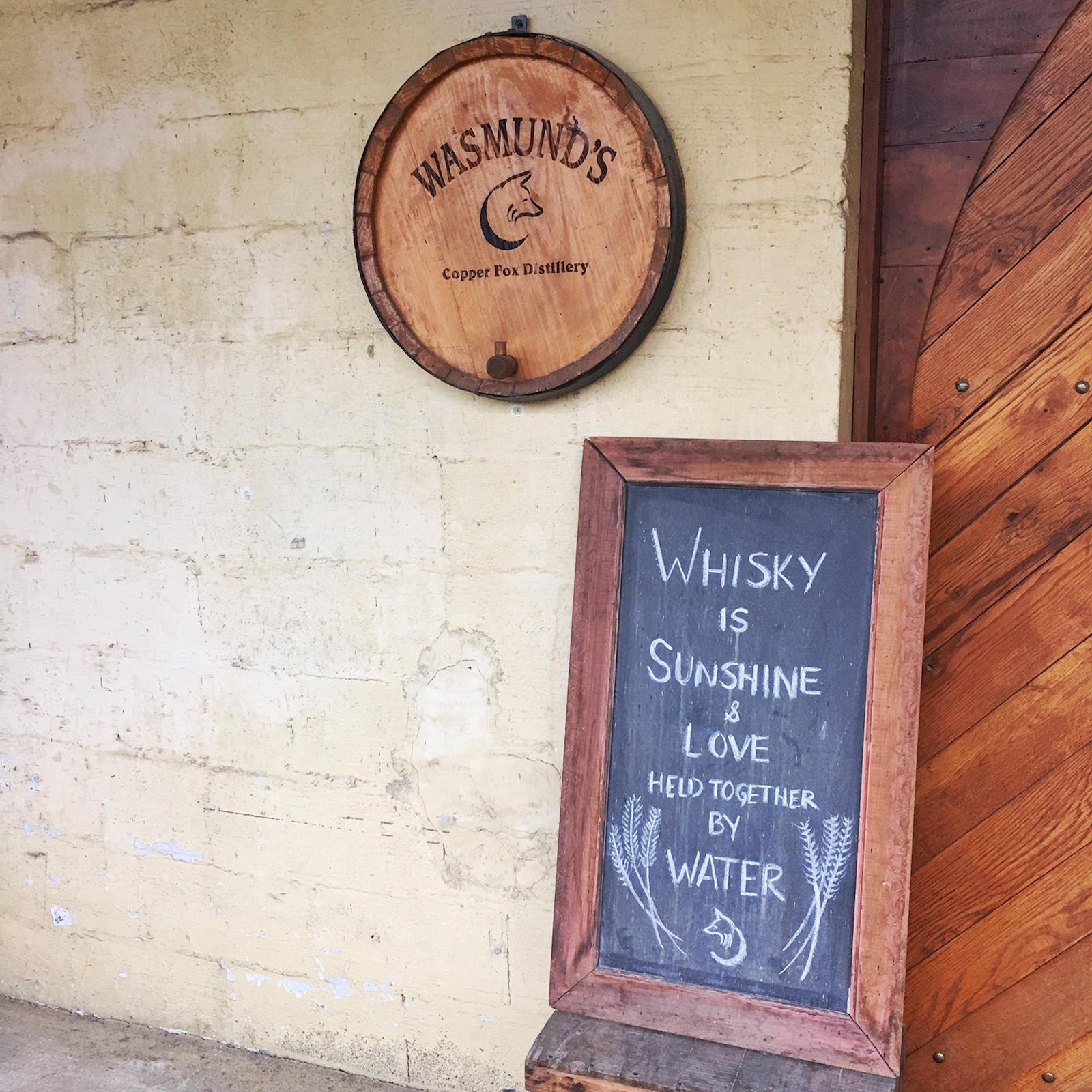 They also strive to use Virginia grains 100 percent of the time, a fact they are very proud of when it comes to their products. Make sure you follow-up the tour with a tasting that includes their Single Malt Whiskey, Rye Whiskey and a personal favorite, their Gin affectionately named Vir Gin. Grab a few bottles from the distillery store on your way out, and don't forget to pick up some of the recipe cards for cocktail creation at home.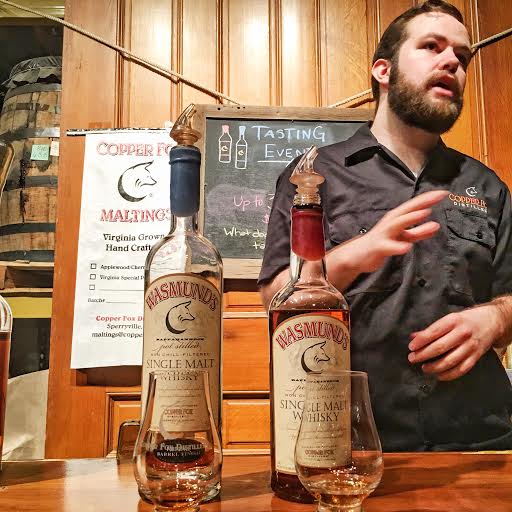 Stumble across the parking lot (Sperryville makes getting around very convenient!), and end your day with the three brothers who own one of the most unique breweries in Virginia – Lain, Van and Jennings Carney of Pen Druid Brewing. Focused on mixed and wild fermentation, barrel aging and spontaneous fermentation, they use their own creation of wild yeasts and bacteria collected from the Virginia Piedmont region to brew up some of the best beer coming out of the state.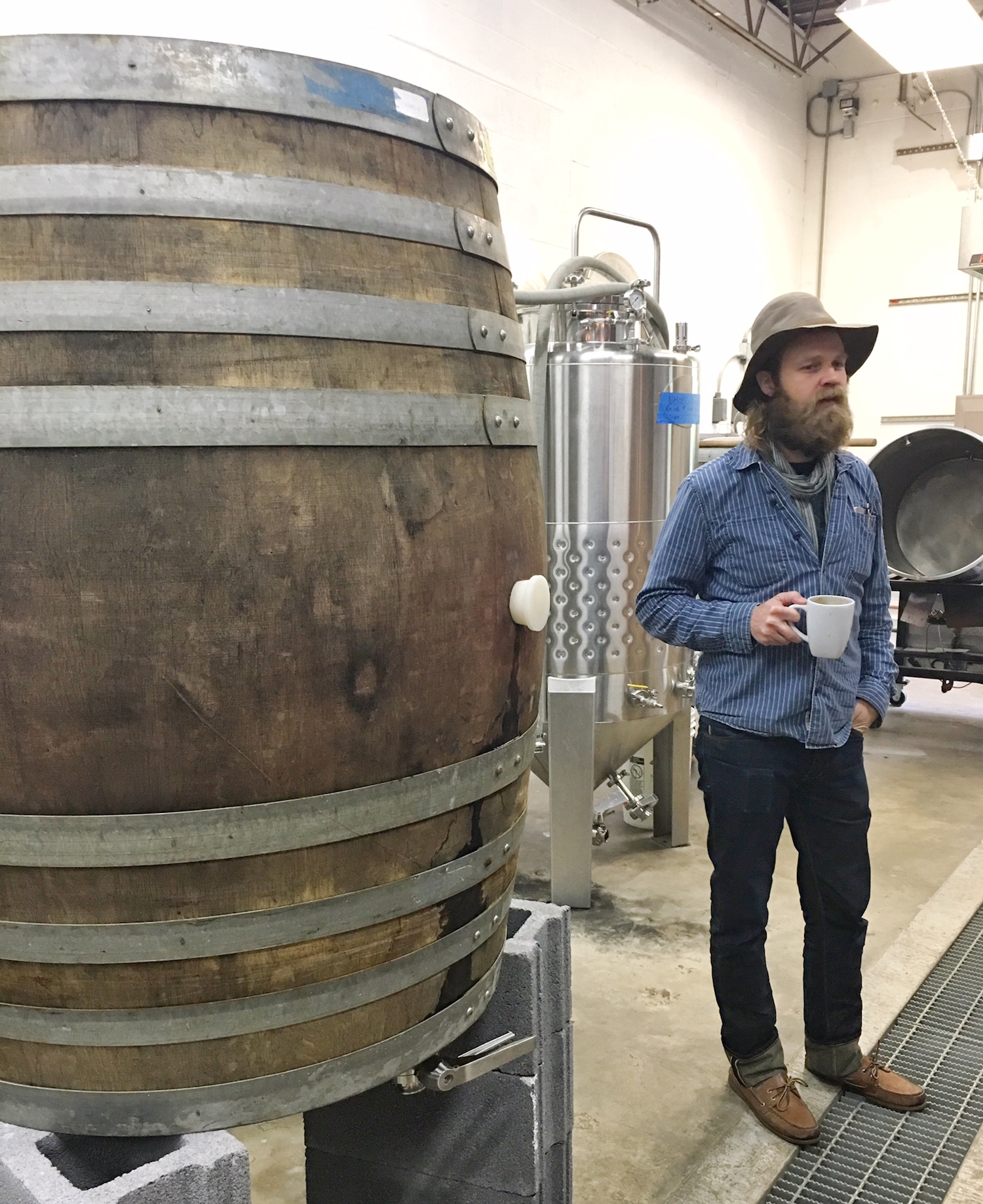 Just listen to what's on tap at the moment: "Neptude" is a barrel fermented wild IPA from their flower strain of wild cultures isolated outside their brewery. The beer is malted with malts from their neighbors, Copper Fox, and is dry hopped with Simcoe, El Dorado and Citra. Maybe "Jupiter" is more your style, their Double IPA fermented again with their flower strain and dry hopped with Equinox and Jarrylo hops. Whatever your drinking preference, Pen Druid Brewing is a chill spot where Lain, Van and Jennings are doing everything as local and "wild" as possible in true Sperryville fashion.
Cheers!
---