One Comment
2 Days, 2 Nights in Washington, D.C.'s Craft Beer Scene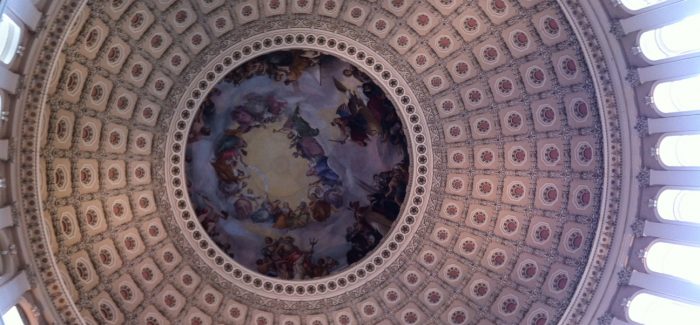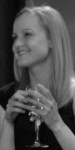 The first time most people visit Washington, D.C., they are in middle school. They are hustled from monument to monument, eat in overcrowded food courts and rarely adventure to spots beyond the National Mall.
The second time most people visit D.C., they are usually over 21, ready to take in some casual sightseeing, but notably eat and drink.
Here's a PorchDrinking guide to D.C. for a beer-loving tourist. We'll pepper in sightseeing recommendations, but let's be honest, we are here to imbibe.
To note: Stand on the right side, walk on the left.
Friday afternoon
You're more than likely taking a half day and arriving in DC in the early afternoon. If you're sticking close to the city, fly into DCA. It's a quick taxi ride away from everything; you can also hop on the Metro if it's easier.
If you want to go to a neighborhood straight from the airport, but en route to the city, Navy Yard is a good bet. There are few chain hotels nearby and during baseball season, it's home to the Washington Nationals.
For dinner, Navy Yard/Southeast Capitol Hill (the two areas of the city are less than a mile from each other) have developed a number of notable dining choices within the past years. Barracks Row, a neighborhood that gets its name from the bordering Marine Barracks, boasts the acclaimed Rose's Luxury — but good luck getting a seat.
PD suggests the airy and open Ambar, which is on the same street. The Balkan restaurant has a fun wine list, with tons of Eastern European choices, and some Balkan beers, like BIP, which is from Serbia. PD also believes they have the best mojito on that end of town. The small-plates restaurant is good for all diners, both vegetarian and meat-loving alike, and PD highly recommends the mushroom crepes (we once got three orders during dinner).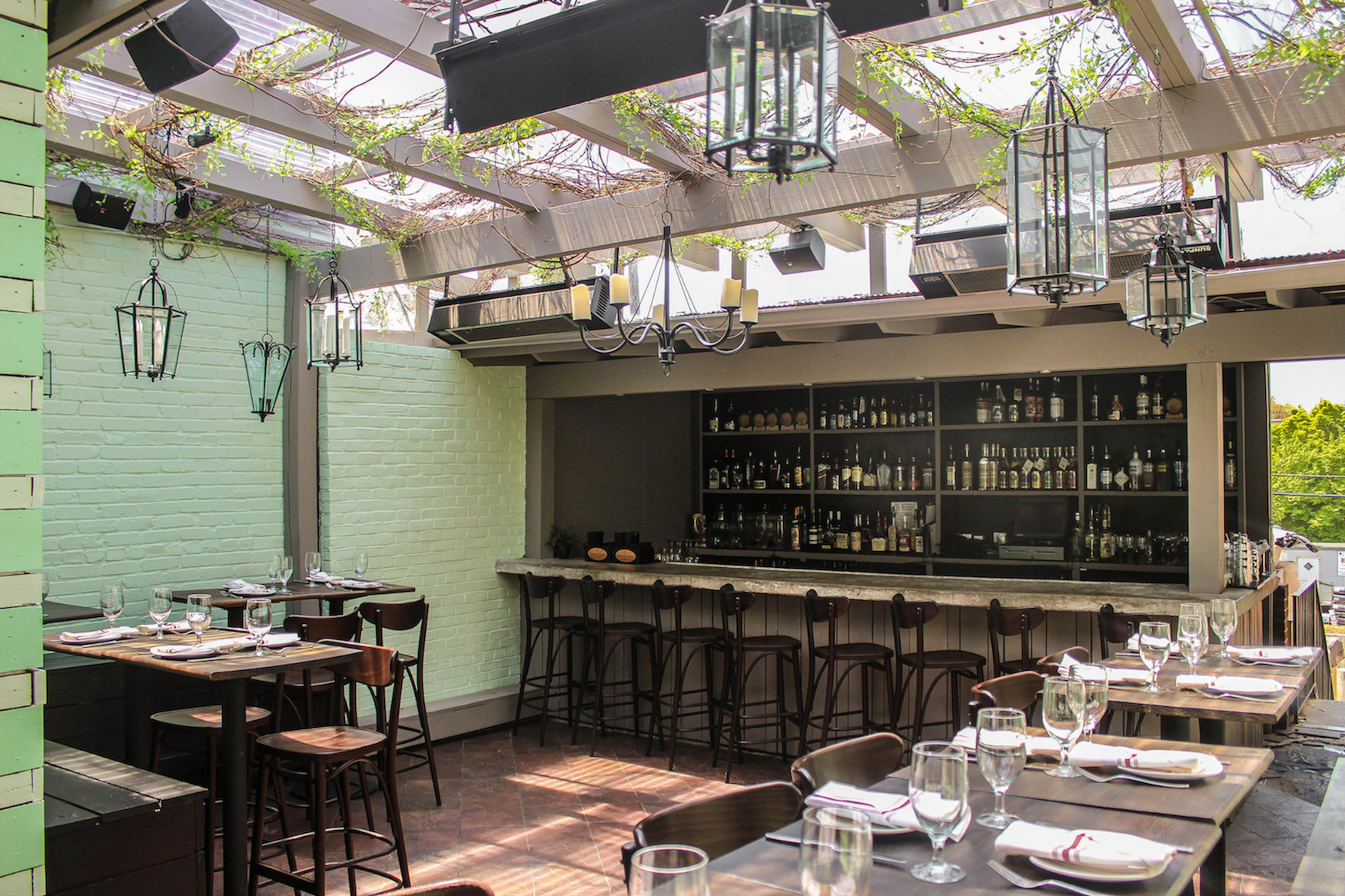 If you prefer to stick to the Navy Yard neighborhood itself, Osteria Morini is by far the best choice. It is a more refined atmosphere, but casual enough that jeans (and luggage from the airport) are appropriate. It's located along the green space and walk ways lining the Potomac River, near Nats Park. The burrata is magical; all pastas are luscious and unique. Dessert is not to be missed, even if you think beer will be your filling your belly more.
Down the street from Morini is Bluejacket, the jewel of your Friday night. Greg Engert's airy, light-filled restaurant, bar and brewery has driven a large chunk of the DC brewing scene over the past few years.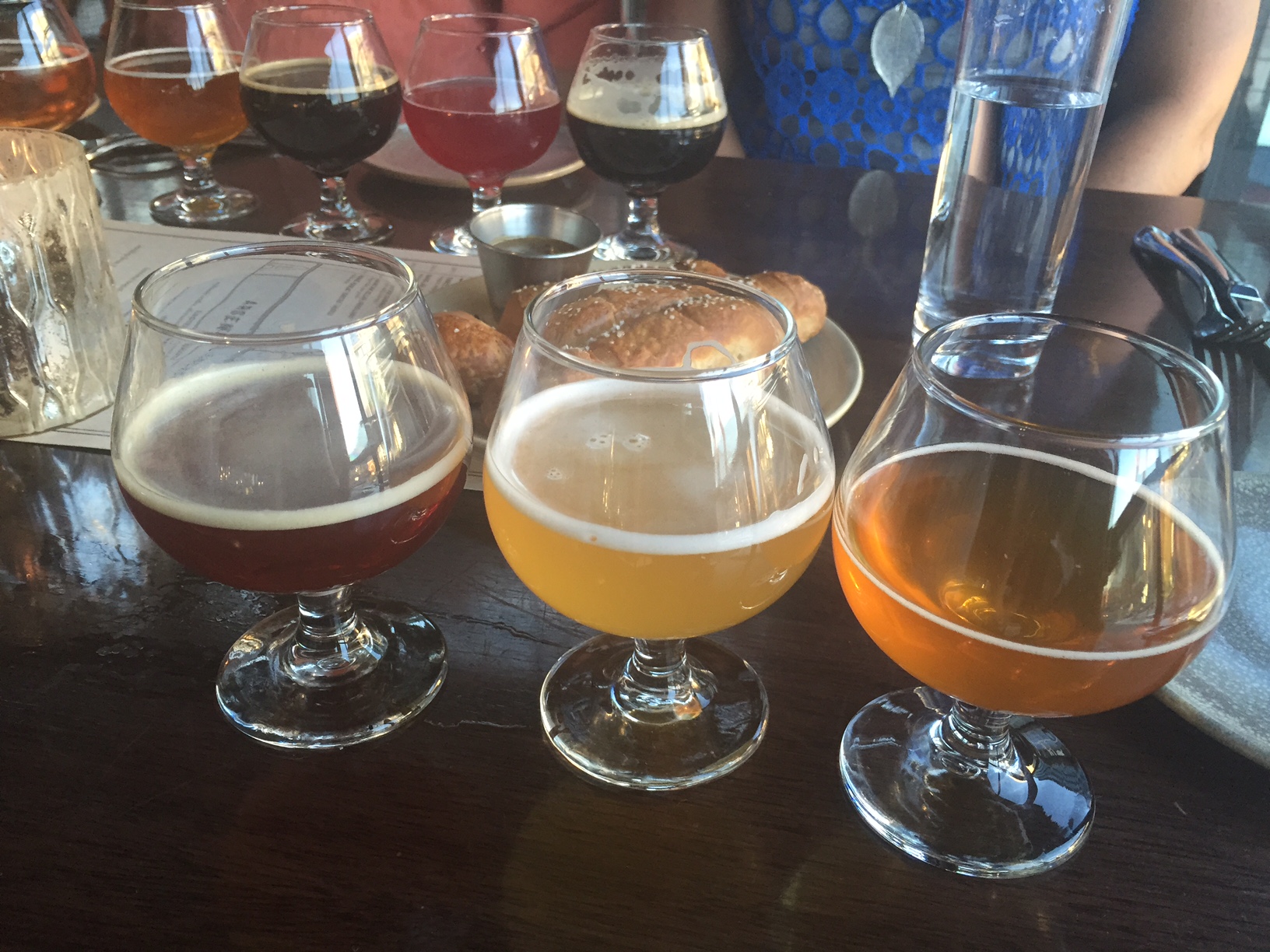 You can take tours of the facility or try out their new tasting room; just sitting in the main bar with a few snacks and a flight is likely all you'll truly need. Head Brewer Josh Chapman recommends three beers to try at Bluejacket (available summer of 2016):
The Jam: This strawberry-rhubarb Berliner is slightly funky, as it was naturally soured in Bluejacket's horizontal lacto tank. It only carries a 3.2% ABV.
Lost Weekend: This is likely your author's favorite beer in D.C. It's an all-Citra IPA, bright, bold and carries a 7% ABV, living up to its name.
Grayjacket: This is a collaboration farmhouse ale with Brasserie De La Senne in Brussels. It's bright but still carries a spicy depth, with a 6% ABV.
Saturday
D.C. isn't know for its greasy-spoon breakfast options; we're pretty much a Starbucks or a boozy brunch town. But Ted's Bulletin breaks that mold, with playful breakfast-all-day options and impossible-to-resist "adult" milkshakes. There are a few locations, but we'll focus on the one along 8th Street SE, as that's close to where we ended festivities the night prior. Even though the homemade poptarts are the headliner at Ted's, the other pastries are fantastic (the carrot cake feeds three). Any of the breakfast choices are solid ones, and if you arrive late enough for lunch, the Rachel sandwich is pretty spot-on.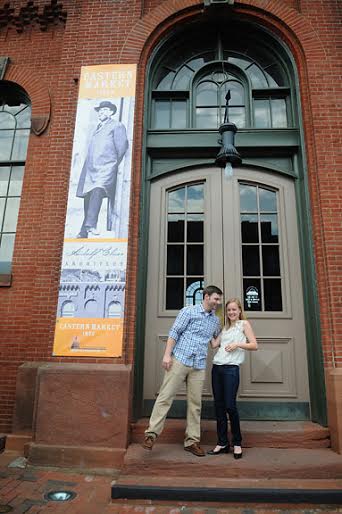 After Ted's, wander down to Eastern Market. On the weekends, there's a huge (and affordable) open-air flea market. (To note, Eastern Market is both the name of the neighborhood and a physical market. Get thee to the market.) During the week, it features high-quality vendors that offer anything from homemade pastas and cakes to fine cuts of beef and fresh seafood.
From 7th Street, you can walk about half a mile to the Capitol itself, which is across from the Supreme Court and the Library of Congress. A one-stop-shop for tourism.
Now lunch. Geographically, you'll likely be near Chinatown (it's a few blocks from the National Mall). For the steak-and-potatoes type of tourist, head to RFD. (And please, check out the URL they use.)
You'll get great bar food (nachos!) and a fantastic, sweeping beer list. If you are more more flexible or want something slightly more upscale, try the Italian and Top Chef-run Graffiato. The pepperoni spread/dip/whatever you want to call it is amazing; the countryman pizza was the first I ever had with "an egg on it" and it's set the standard for everything else.
If you are more adventurous, try the ramen at Daikaya.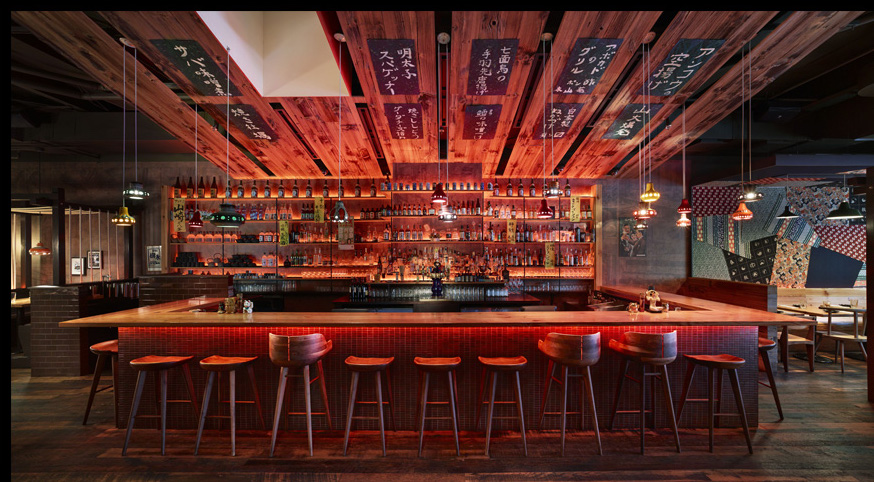 The second floor Izakaya has a fun lunch menu; you can finish with a bowl of vanilla soft serve with wasabi peas. Drinks are sake-focused, but there are numerous Japanese beers, including a number of Hitachino ales. To note, service is fantastic at Daikaya. We brought friends with a 8-month-old baby and were entertained, doted upon and felt incredibly welcome (it also helped that the kid loved avocado and was able to eat it there).
After lunch, head to the Portrait Gallery. The collection of presidential portraits is not to be missed and the Kogad Courtyard, an atrium bridging the gallery with the American Art Museum (also fantastic), is perfect for a break from the craziness of the city.
Now, go to the hotel. Take a nap.
Dinner. We recommend getting reservations (they can be crazy busy) at either ChurchKey, the acclaimed restaurant and beer bar near the exploding 14th Street Corridor or The Sovereign, the newer Belgian restaurant and beer brasserie along an alley in Georgetown. At the latter, this PDer got way too excited to see brews from Luxembourg, where she studied as a wide-eyed college student for a semester. Beyond nostalgia, you can drink anything from drafts of Brasserie de la Senne to choices from a 35-page beer list, organized by country.
For food? Grab mussels, of course, or flammekuechen.
At ChurchKey, the expansive list (5 casks, 50 drafts and 500 bottles) can range from Bell's Brewery, to Mahr's Brau (Germany), to 3 Stars Brewing in D.C. The upstairs bar can get quite crowded and the downstairs dining room (Birch & Barley) is quieter, but let's be honest, not as fun.
https://www.instagram.com/p/BGaOgZvgVlK/?taken-by=churchkeydc
If you still have fuel in you for the night, head to Meridian Pint for late-night drinks. The neighborhood bar in Northwest D.C. has built its existence around craft beer, notably local brews. Their draft list is nearly exclusively local selections, from the classic Port City Optimal Wit to 3 Stars Cognitive Dissonance.
Sunday
You probably need to sweat off the indulgences from the night before. We suggest combining extra sightseeing with your morning workout: Take a run down parts of the National Mall you didn't see the day before. The Mall is quieter before 9 a.m., but still hustling with joggers and exercise groups. If you cross the Arlington Memorial Bridge, you can even see parts of the cemetery. The National Park Service also offers "Ranger Runs," so check out this calendar to see if you can get a free guided tour along your route.
Now brunch. For a perfect beer-focused morning, head to Right Proper Brewing Company in the Shaw neighborhood. For food, you can get southern friend chick-filet, a fried green tomato sandwich or Nutella pancakes. For beer, the beverages at Right Proper are extremely approachable for drinking before happy hour; many are session-focused, apt for the brunch crowd. Among some solid choices: Raised by Wolves is in between a standard IPA and a pale ale; Astral Weeks is bright, grassy and only 4.4% ABV.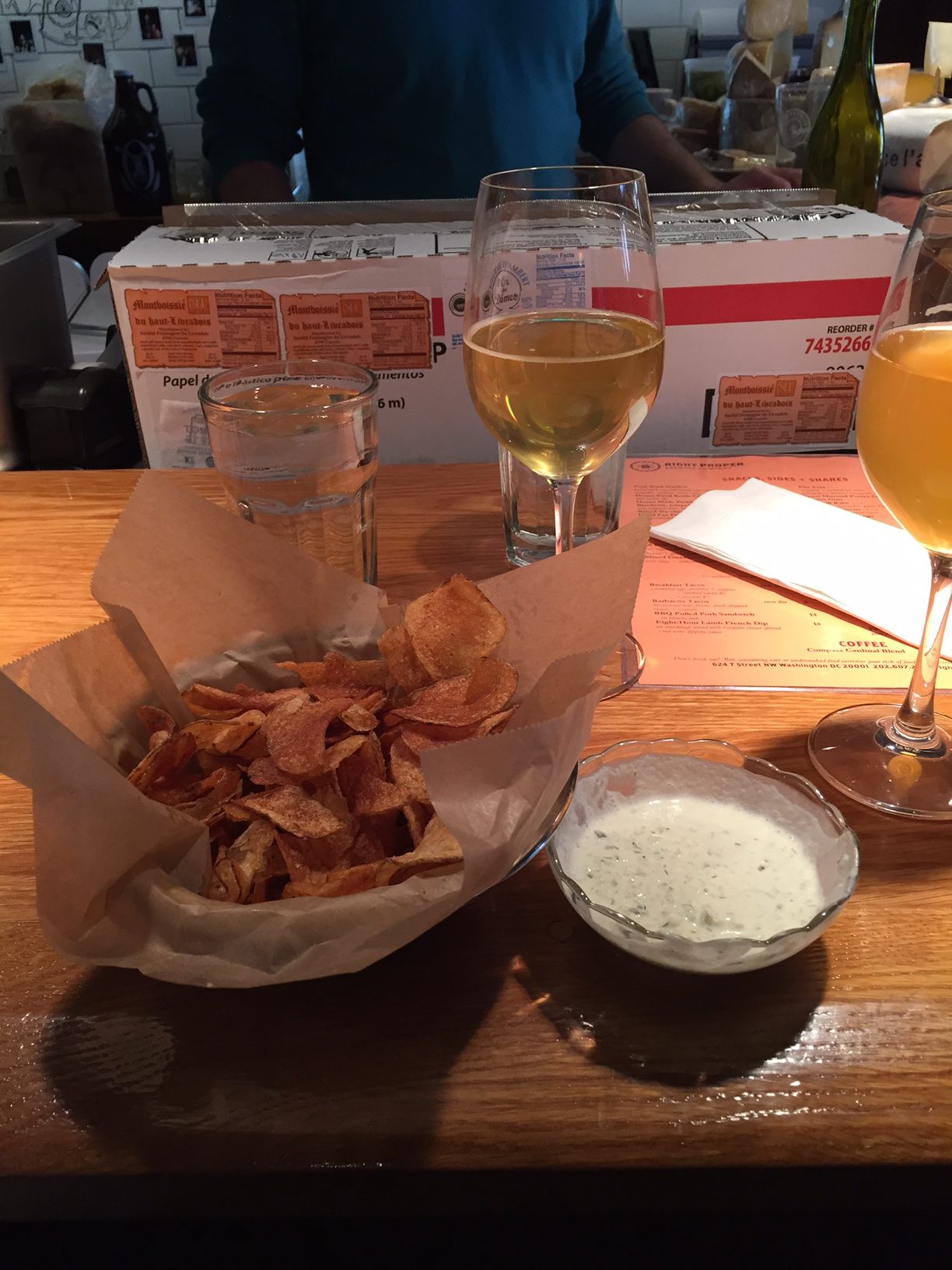 Now head to another flagship brewery in D.C.: Atlas Brew Works. It's located in an industrial area of the city, and a bit out of the way of the other places on this trip, but the facility and its new tasting room aren't to be missed. (For your fun facts: It's also 100 percent fueled by solar power.) Grab a flight at Atlas, but note that the beverages carry more punch than the ones at Right Proper. Rowdy, their rye ale, is a local favorite, as it's hoppy but still diverse in flavors and has a clean finish. Town & Country is the first from their barrel-aging program and its a delight, holding the depth of Virginia wine barrels.
After Atlas, if you don't have to catch your flight quite yet, head back to the National Mall and pop into a Smithsonian establishment or two. Or just enjoy the splendor that is the nation's Capitol.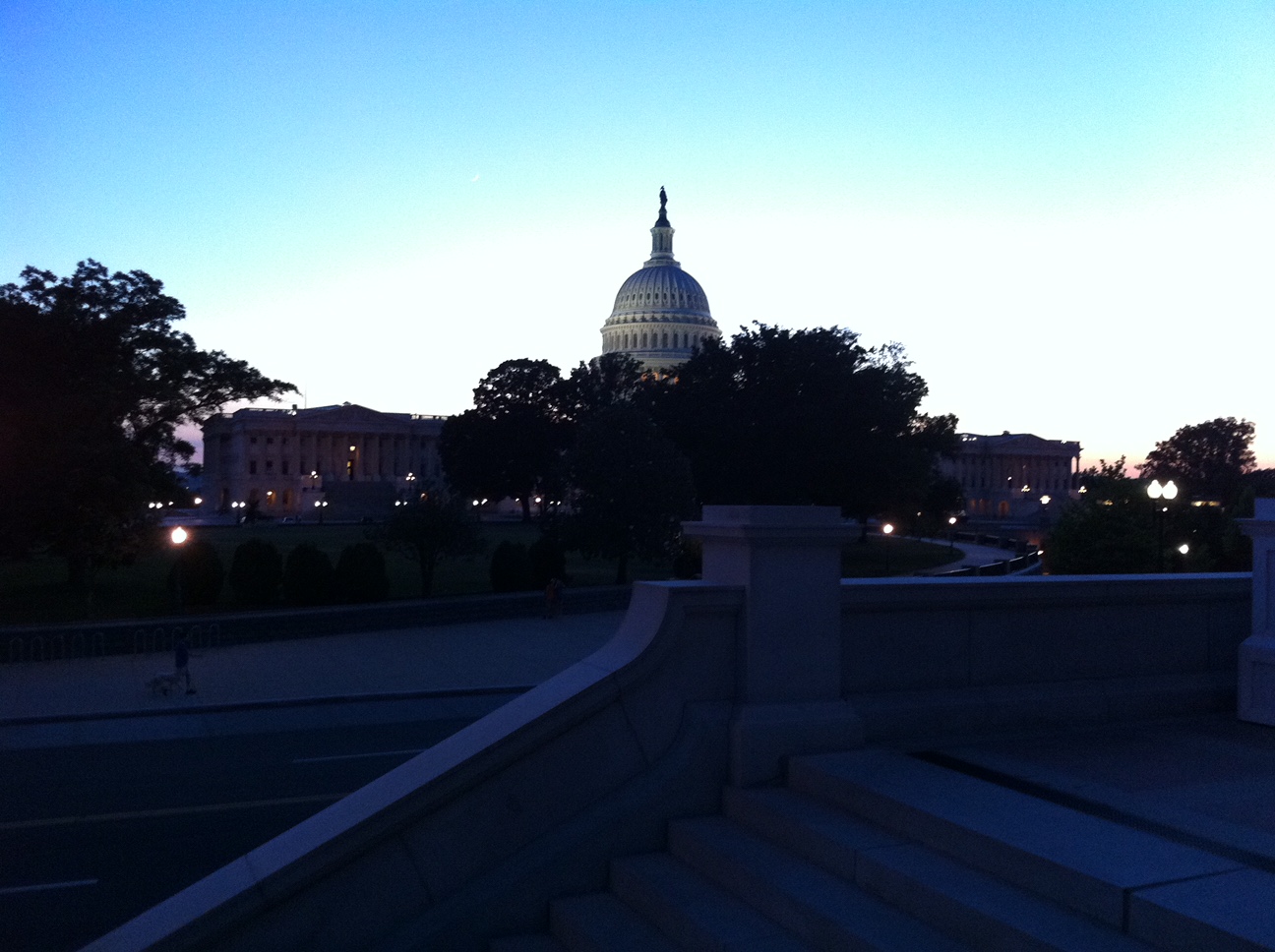 Got another day?
PorchDrinking didn't want to stop with just two days and two nights… if you have more time to spend in the area, we encourage you to explore some of the local towns and get a taste of those brews and beverages. PD's Jenn and Scott offer up two of their favorite daytrip destinations from D.C. Enjoy!
---