#Spotlight – PorchDrinking.com
December 20, 2019 | Carson Miller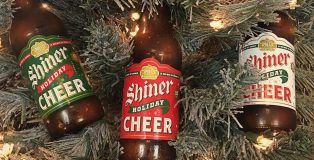 Dear Santa,
I've done my best this year. Sure, I may have had a few bumps in the road on my way to the Nice List, but what can I say? I'm only human. Besides, a few parking tickets never hurt anyone! Look Santa, I want to reason with you. I don't need anything too fancy, so you can save the diamond earrings and shiny new cars for the real heroes out there. There is really only one thing I want to find in my stocking this year, and it's a shiny new bottle of Shiner Holiday Cheer from Spoetzl Brewery. Now, they probably don't sell this one where you're from up North, so I'll give you a few pointers to make sure you know what you're looking for. 
February 17, 2016 | Scott Johnson
Photo Courtesy of ABC
Out of all the great events in February, The Academy Awards always stand out as the true final hurrah for the previous year. It's easy to get caught up in the fervor of the Oscars similar to that of the Super Bowl, rooting for your favorite films while trying to guess the odds between critical vs. commercial praise. And if you are in a movie league like I am, or if you were just one of 36+ Million Viewers from last year, there's got to be plenty of beer flowing from both sides of the screen.