One Comment
Begyle Brewing Company – Flannel Pajamas Stout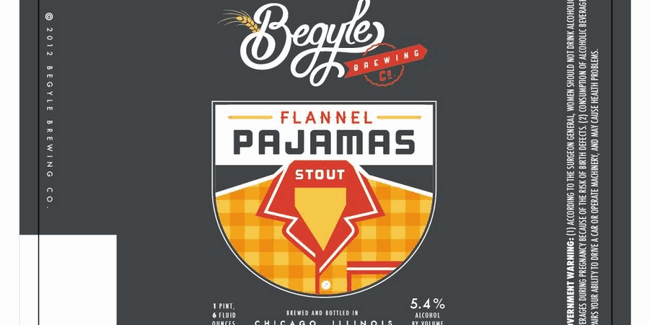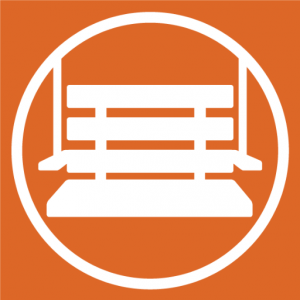 ABV: 5.4%
It happened. It has officially gotten cold. My heat has been on. Friends in the suburbs have mentioned snow. Hibernation is impending. Time to stay in, marathon through Netflix and jump into flannel pajamas. Better yet, DRINK Flannel Pajamas stout. That's right, the smooth, warm and inviting brew by one of Chicago's newest breweries Begyle Brewing is sure to be a hit.
I mentioned the aforementioned winter woes to Begyle brewer, Kevin Cary and he promptly reminded me "Actually Michelle, Flannel Pajamas is a beer that we wanted to make so we could drink stout year round! Due to our schedule this summer we weren't able to produce as much of it
or at all really. But going forward, it will be a year round beer for us"
Cheers to that! Flannel PJ's year round? I'm down. As Kevin also reminded me, "its a bit lighter in body, which helps the drinkability for the summer months." This brew does possess such a smooth, light flavor in the mouth that it certainly does make it easy to drink. The well balanced flavors of oatmeal and malt, with a hint of hops and toasted caramel sweetness develop and complex but enjoyable taste to the palate.
I met my Begyle buds nearly two years ago now at a BBQ they had brought a few of their then homebrews to. The moment I tasted one, I knew they were going to be something. Begyle Brewing has a wonderful presence in Chicago's beer community with a strong connection to their neighborhood. Still working on developing Chicago's first CSA style beer program, Kevin, Matt, and Brendan bring the fun to whatever event they come to. I was fortunate to have attended GABF with them last year. Let's just say it was quite the experience!
As a beer nerd, I continue to learn volumes from these dudes … in fact Kevin left me with this gem of wisdom when rattling on about Flannel Pajamas  "… porters and stouts taste just as good in July as they do in November!" Wise words, Mr. Cary.