No Comments
Ultimate 6er | Preparing For the Playoffs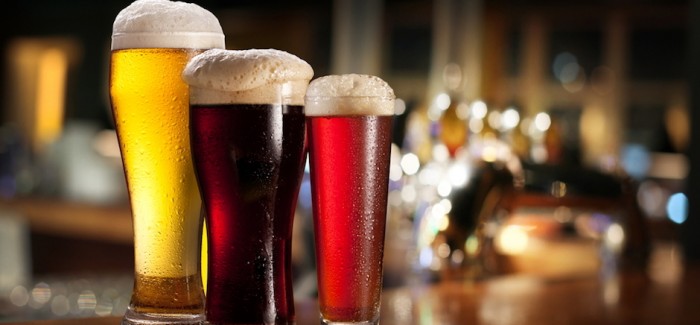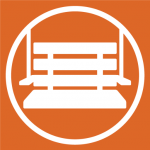 For those of us in Fantasy Football leagues, our minds are prematurely wrapped around playoffs as we reach the final stretch in our outrageously competitive seasons. In reality, week 14 through 16 are equally as important: aside from teams that have no chance of going to the Superbowl, there are some critical triumphs that must be won to determine others' qualifying status.  Let's focus on some of the biggest December games that will make or break our brackets to prepare our odds — and our palates — for this year's NFL playoffs.
To kick us off, I've listed six city-specific beers chosen by my game-winning predictions:

Pittsburgh Brewing Iron City: ABV 4.7% – Coming in as one of the most significant face-offs is Bengals vs. Steelers. These two teams will meet twice in the next four weeks, giving Pittsburgh a rare opportunity to clinch a seed in the AFC North if they can pull out some double-u's. For this reason, I toast to them with a Pittsburgh Brewing Company Iron City Beer. This American lager is strong enough to drink alone, but easy-going when paired with good, local eats. With the balanced flavors of wheat and malt, the outcome after finishing a bottle will only be to order another.
---

Yards Brewing E.S.A.: ABV 6.0%, IBU 44 – Right up there on the list, giving NFC fans some major anxiety, will be the Seahawks vs. Eagles game on Sunday Dec. 7th. After a Dallas win on Thursday, Seattle and Philly will be fighting for not just a win, but the chance to secure a playoff spot in the conference. I can't help but stick to my East Coast roots and offer up a Yards Brewing Extra Special Ale. Since the Eagles will have home-field advantage, it only feels right that fans should be drinking a truly exceptional brew for the occasion. ESA is an English style ale with notes of spice, chocolate and caramel, "which compliments its strong malt backbone", providing in flavor exactly what the team needs to urgently build upon. Based on the alcohol content, at the very least, fans won't be feeling the sting of a loss as much once they've hit their third glass.
---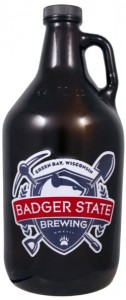 Badger State Brewing Dubious Ruffian Chocolate Stout: ABV 6.2% – You're going to need something strong when the Packers play the Falcons. Although Green Bay is favored to win, Atlanta is capable of creating a remarkable upset. In fact, if they want to keep their NFC South division lead, they need to. But for some Farve-off reason, I've always liked the Packers, and like the rest of America, want to see them succeed. Cheers to a win with Badger State Brewing's Dubious Ruffian Chocolate Stout, a heavy, dark beer bordering the category of dessert with its creamy, chocolaty flavor thanks to the addition of raw cacao.
---

Great Divide Denver Pale Ale: ABV 5.5% – An interesting match-up comes in Week 15's Denver at San Diego. Let's just cut to the point: Denver has to show up. A victory here would solidify their route to the playoffs, and I'm sure I speak for most of the PD staff when I say there is simply no alternative. From one of our favorites, Great Divide Brewing Co., I suggest grabbing a lively and refreshing Denver Pale Ale to accompany you at the game watch. This stud is adorned in national awards and is served year round. Upon tasting, you will recognize a hearty helping of hops working together with specialty malts to rejuvenate your palate, which will be fitting for the fourth quarter.
---

Samuel Adams Boston Lager: ABV 4.9%, IBU 30 – As they say, if you can't stand the heat, get out of the kitchen. That's exactly what New England intends to do by hosting the Florida based Miami Dolphins in it's northeastern cranny of the country. Can you say burr? All opinions aside on Tom Brady, Bay Staters know how to brew a good beer. Around 1pm this Sunday, crack open a Samuel Adams Boston Lager. Nothing feels more American than satiating your thirst from a rich, full-bodied, classic brew created by one of the original leaders in the craft beer movement.
---
Gre

at Lakes Brewing Commodore Perry: ABV 7.5%, IBU 70 –  Cleveland vs. Baltimore in Week 17 is what we call a boom or bust situation. This is not just a game, but a rematch from earlier in the season that means postseason or no-post-anything for the Browns. The Ravens are in a better position, likely to soar through the next few weeks and continue on in January. Great Lakes Brewing Co. Commodore Perry IPA is an excellent choice for those optimistic fans with a bit of edge in The Buckeye State. Medium-bodied with a dry finish, this year-round choice will pack some punch for your taste buds. Here's to the underdog of the AFC North!
Best of luck to all! Cheers.