No Comments
Roundtable Discussion | Sunday Funday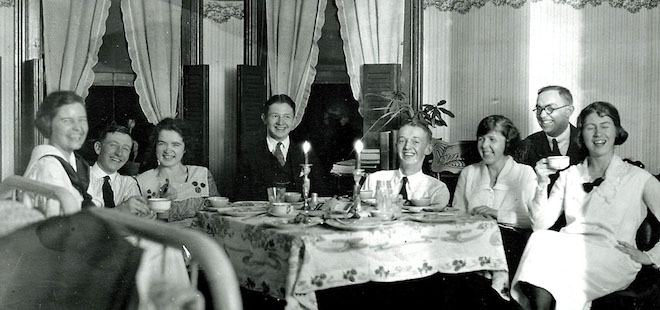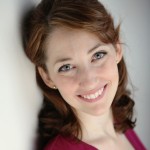 The weekend really got away from me, as long weekends are wont to do. In that spirit, we asked our PorchDrinkers, "What is your favorite thing to do on a Sunday, and what beer do you drink while doing it?"
Mine is actually laundry. I like starting the week with clean clothes. And I usually enjoy a couple Kentucky Bourbon Barrel Ales while I'm folding and watching a movie (or House of Cards).
---
I usually have the house to myself on Sunday's, so I use it to write for my book, blog or Porch Drinking. Lately, I have been finishing off what is left in sample growlers from my sales job at Beer by Design Brewery, because I am trying to regrow my cellar after drinking it all before moving.
---
I'm a big fan of Sunday brunch and being lazy. The Six Points Sweet Action is my favorite breakfast beer, followed closely by MOA Breakfast with a splash of orange juice in it.
---
Working in a retail liquor store, I rarely get Sundays off; but when I do, I take full advantage of the opportunity. I start with sleeping in & awakening to the sounds & smells of my coffee maker, which I had set the night before. Then I contact friends to make plans for brunch while sipping my delicious cinnamon coffee. After brunch, it is naptime, unless football season is upon us. In that scenario, I head to Guvnr's Park Tavern for copious amounts of 22oz draft beers and football. The rest of the day is a haze…
---
When it isn't a brunching Sunday – which are reserved for mimosas – my roommate and I like to go shopping in Northern Virginia for a change of pace (we usually just end up buying wine). After, I love to go to the Dogfish Head Alehouse in NOVA and enjoy something I don't always see on tap elsewhere, like WorldWide Stout or Midas Touch.
---
John Winters
I can't drink Bourbon Barrel anymore. Too many unrelenting hangovers.

For me Sunday is spent recovering from the week past and getting ready for the week to come. I like to take the dog for a long walk and relax with something light in the evening. This week it was House of Cards and Classique from Stillwater which has become my new go-to session beer from my current favorite brewery.
---
Sundays for me are usually recovery day. Wether that is from a long week of work, or a long weekend of beer festivities. I usually take the day to recover my zen and peace of mind. That is why if my body can handle beer on Sunday I stick to a light beer with a low ABV. Rhinegeist's Zen is perfect for that occasion. An American Pale Ale with an ABV of about 4.3%, Zen is perfect for sitting on a comfy couch while catching up with some TV.
---
BRUNCH!!!

Then it is light drinking since I probably had my fill on Friday and Saturday. When it is warm out, I go for a session style jam. If it is colder out, I gravitate towards the winter Saison stylings.
---
Like many others have said brunch is a staple of my Sunday. Whether I make it or we go out for it, I cannot function on Sundays without it. In all season except summer I try to get some grading done, but procrastination is more common. The rest is determined by the season. Winter = soccer on TV followed by housework, grocery, and more vegging out (stouts to drink). Spring = soccer on TV, coaching soccer, bike ride (if time allows), and vegging out (IPA to drink, strength and quantity determined by results of games). Summer = outdoors (session beers). Fall = football (if Bengals are playing), outdoors (still session beers).

*Brooklyn Pilsner, Founders All Day IPA, Country Boy Cougar Bait, and Mirror Pond Pale Ale are my fave craft session beers.
---