No Comments
PorchDrinking's Weekly Denver Beer Beat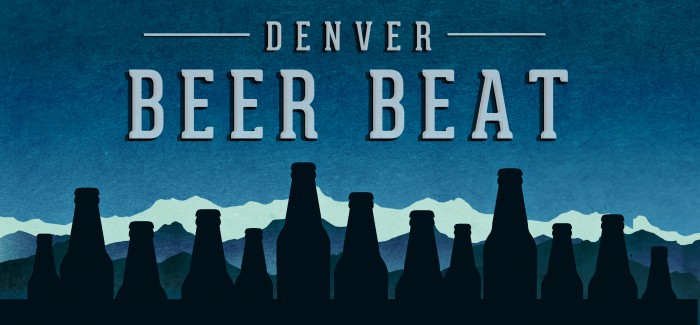 Welcome to this week's Denver Beer Beat. In true fashion, we have a handful of fun events we think you may enjoy. So enjoy this weather and pull some brewskies on the patio-scene. For'real.
Lots of stuff happening on the Denver beer map this week. Until the next installment, stay thirsty and Keep Denver Beer'd!
Wednesday, February 19
Yak & Yeti Restaurant & Brewpub (Arvada) – This Wednesday's firkin will be a People's Choice Porter at 4pm. They'll be tapping a 100% Kona Coffee Porter. Their porter series is coming to an end, but they are going to repeat some of everyone's favorites for the next few weeks.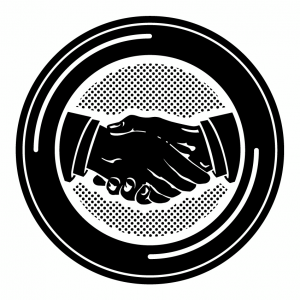 Our Mutual Friend Malt & Brew (Denver) – Mapping out your street eats before you hit OMF for sum suds? We are and so is Our Mutual Friend. Check out the following trucks this week at their taproom.
Food trucks…
19 – Pride of Philly
20 – Taste of the Philippines
21 – The Special
22 – Babas Falafel
23 – Texorado
24 – …
25 – Chuey Fu's
Beer Bash (Westminster) – Coming up this Wednesday, February 19th from 7pm to 9pm at Quaker Steak & Lube in Westminster is a "Beer Bash" featuring craft beers from 6 local breweries. Sample beer and vote for your favorite. The winner will be featured on tap at Quaker Steak (aka The Lube) for two month. Featured breweries include: Big Choice Brewing, Beer By Design Brewery, Odyssey Beerwerks, Westminster Brewing Co, Prost Brewing and Brewery Rickoli.
Road 34 Bike Bar (Ft. Collins) – This Wednesday, February 19th from 4pm to 7pm, join in at Road 34 along with Elevation Beer Company and Elite Brands as they tap some great barrel aged beers including 2013 and 2014 Oil Man bourbon barrel aged stout, Fanboy barrel aged imperial IPA, and Engel Weisse barrel aged Berliner Weisse. They'll tap the kegs at 4pm so come early!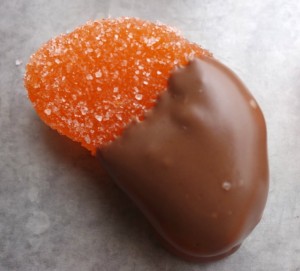 Copper Kettle Brewing (Denver) – February is Decadent Chocolate Cask Month at the Copper Kettle, and today's beer is Orange Grand Marnier Chocolate Milk Stout, a sweet, roasted stout brewed with fresh orange peel, cocoa, and Grand Marnier liqueur. It goes on a 3 p.m. The Ckrepes food truck will be on hand at 4:30 p.m. Each Wednesday a new firkin will be tapped. Chocolate lovers are going to love this month.
Thursday, February 20
TRVE Brewing (Denver) – This Thursday we'll be debuting CIRCLE THE WAGONS – a French saison finished with wine yeast – for our buds at Denver Off The Wagon. It also happens to be a BEER DRINKERS AND HELL RAISERS night, so we'll have El Brian and Kris Wolf DJing. This one's gonna be a rager!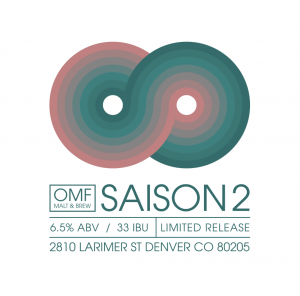 Our Mutual Friend Malt & Brew (Denver) – They are releasing Saison2 on Thursday the 20th! It's funky and delicious.
Friday, February 21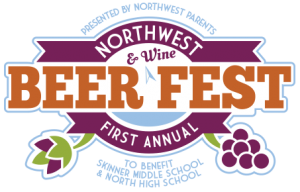 Northwest Beer Fest (Denver) – NWBeerfest will come to the Oriental Theater from 8 p.m. until midnight tonight In a benefit for Skinner Middle School and North High School. There will be a Battle of the bands, as well as samples from more than ten local breweries.Tickets are $20 in advance, $25 at the door, 21+ only.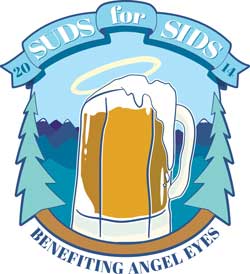 SUDS for SIDS Benefit (Denver) – The 2nd Annual SUDS for SIDS event will host a collection of Colorado Craft Breweries coming together to support Angel Eyes. Event attendees will have access to unlimited samples of various craft beers from some of Colorado's finest microbreweries. There will be live music, provided by Red Velvet Party Band, a silent auction and other fun activities.  Nuggets Dancers and the men and women of the 2014 Colorado Firefighter Calendar will be at the event. Beer style appetizers and non-alcoholic beverages are available at the event at no cost.
Friday, February 21, 2014 from 6:00 – 10:00 PM
Mile High Station 2027 W. Lower Colfax Ave. Denver, CO 80204
Tickets Available Online Presale $40 Door $45
Our friends over at Uber are providing $20 off a ride for new users to SUDS for SIDS! To claim your discounted ride, please sign up for an Uber account by downloading the app to your iPhone or Android, and enter code SUDS4SIDS under "Promotions." Or just sign up at www.uber.com/go/SUDS4SIDS.
Saturday, February 22

Firkin Rendezvous (Colorado Springs) – 10th Annual Firkin Rendezvous, a fundraiser for the Colorado Brewers Guild. 33 Colorado breweries will share with us their cask conditioned ales of goodness. Cask conditioning of ales is a traditional British style of brewing that originated centuries ago when publicans lived above their pubs and made a life's work out of tending their beers. Cask ales are fermented, dry-hopped, conditioned and served in a single cask– the "firkin" being the British cask size most commonly used. VIP tickets are $60 which includes a t-shirt and early entrance at noon. General admission tickets are $35 with a 1pm entrance. All admission includes beer, food and souvenir tasting glass. Tickets are available here.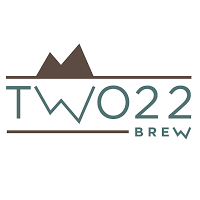 Two22 Brew (Centennial) – Two22 Brew's Grand Opening is this weekend on Saturday, February 22nd. Their opening line-up of beers should include: a Blonde ale (4.7% ABV), a Milk Stout (5.25% ABV)< a Session IPA (4.3% ABV, 94 IBU), a Simcoe IPA (6.4% ABV, 80 IBU), and a Centennial Chocolate Porter (4.8% ABV). Two22 Brew is partnered with a small, local family foundation. Their mission is to carry out a broad range of charitable gifting to support Colorado entities in the fields of education, environmental action, and whole person enrichment. Their name stems from the fact that $2.22 out of every $10 goes back to Colorado charities. Follow their Facebook page for more details.
Sanitas Brewing (Boulder) – From 5pm to 10pm, Sanita's will be hosting their 80's Ski Party. Who's ready to shake that tail feather?! Join in for a night of throwback attire, retro ski videos, and and 80's DJ spinnin' the classic. Plus special beer releases and TACOS from McDevitt Taco Supply. It's time to rock that retro neon ski gear to the maximum. There is no entry fee.
Lucky Pie Lodo (Denver) – BeerAdvocate co-founders Todd and Candice Alstrom, who recently moved from Boston to Denver, will begin hosting a series of monthly Social Gatherings to meet and greet and hang out with beer fans; the first runs today from 1 to 5 p.m. at Lucky Pie Lodo.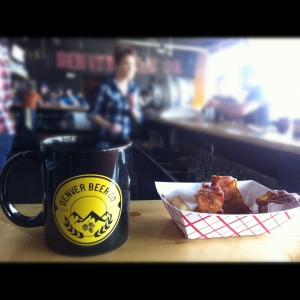 Denver Beer Co (Denver) – Update – SOLD OUT: Denver Beer Co will host its third annual — and highly-anticipated — Beer, Bacon & Coffee Fest today from 9 a.m. to noon. Coda Coffee will provide an assortment of locally-roasted coffees for sampling, while the Denver Bacon Company will bring its specialties. Tickets are $32 and include a breakfast burrito from Chile Billy. In addition to unlimited coffee and bacon, Denver Beer Co will have the following firkins going: Apricot Pale Ale with blueberries and mango; Russian Imperial Stout with chicory; and Rauchbier with maple. There will also be Coffee Stout; Cascara Pale Ale; Cacao Chile with espresso; Mocha Graham Cracker Porter; and Red beer.
Odell Brewing (Fort Collins) – Odell Brewing will have a party to celebrate the re-release of its Tree Shaker Imperial Peach IPA today from 3:30 to 5:30 p.m. in its Fort Collins taproom. The beer was brewed with 3,000 pounds of pureed Colorado peaches. The bright citrus hop character and subtle fruity sweetness will get your feet tapping and your taste buds dancing.  There will also be food and live music.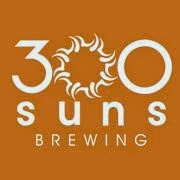 300 Suns Brewing (Longmont) – 300 Suns Brewing's grand opening is at 12:00 noon this Saturday. They are located at 335 1st Avenue, Unit C in Longmont. Their tasting room hours will be 2pm to 8pm Mon-Thurs, noon to 10pm Friday – Saturday, and noon to 8pm on Sundays. They will brew on a 7-bbl system and hope to produce up to 500 barrels of beer in 2014. They hope to have 4 beers on tap by the opening (specific styles announced soon). The brewery is around 3,000 square feet total, with 1,250 square feet dedicated to the tasting room.
Sunday, February 23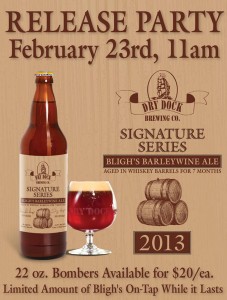 Dry Dock Brewing (Aurora) – Dry Dock will release 22-ounce bottles of its highly-acclaimed Bligh's Barleywine on Sunday, February 23, starting at 11 a.m. at the South Dock Location. Bottles are $20 of the 2013 Signature Series Bligh's Barleywine and they'll have a limited amount of Bligh's on-tap. Check the Facebook event page for updates and information.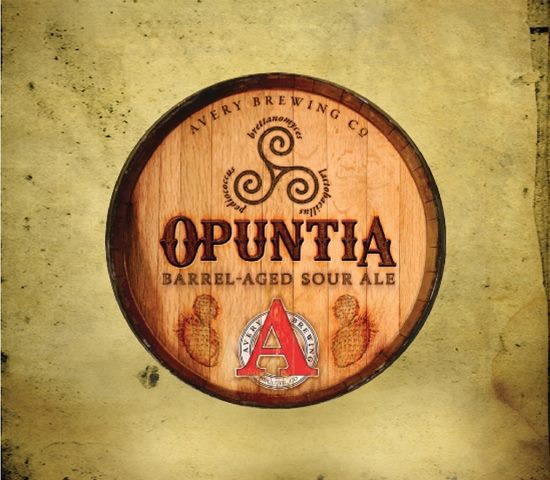 Avery Brewing Optunia Sour Release Party (Boulder) 1 p.m.
Avery's 18th release in their barrel-aged series is available to the world this Sunday at 1 p.m. Opuntia is a sour ale aged with prickly pear in small batch tequila barrels. Bring cash and also sample their lineup of rare beers on tap including: Karmarita, Bolder Weisse, Eremita V, Rum Barrel-Aged Reverend, and Khodynka.
Breweries and Foodies (Denver) – Hi Beer Enthusiasts and Foodies!
Please join us in this epic 21 And Over fund raising event – the first of its kind in Colorado! The Breweries and Foodies event kicks off at 4pm on Sunday, February 23rd. WHAT Do I GET? For your $45 ticket purchase, you will get the following:
*Custom event taster glass
*20+ of Colorado's Best and New Breweries (unlimited 2-3 oz taster pours as supply permits)
*5+ Awesome Food Trucks (tickets to sample from each food truck plus a surprise from one of the food trucks)
*Take pictures inside the cockpits of amazing aircraft from 4:30pm – 6:30pm
*Hourly Giveaways throughout the night of amazing prizes
*Chance to bid in silent auction of donated items from artwork, UFC training, lift tickets to beer and gear from local breweries and some not available in CO
*Live music from renowned band Hey Lady! and performance by Hype 303 Dance Crew
*Celebrity emcees from our local news
*Knowledge that the cost of your ticket goes directly to Philippine typhoon Relief.
Station 26 Brewing Co (Denver) – Do you like a bit of coffee in your stout? If so, then head over to Station 26 this Sunday as they are tapping three versions of Coffee Session Stout that day including: 1) Volkopi Lintong (Sumatra) – a straight coffee stout, 2) Hopped Kivu Kanzu (Rwanda, hopped with Nelson Sauvin hops) – Corvus Coffee brewed the coffee and added hops to the brew, 3) Whiskey Coffee – this is aged green coffee beans on whiskey barrel wood, then roasted and brewed.
Monday, February 24
Mountain Sun Breweries (Boulder & Denver) – Every Monday from 5 to 8 p.m. during the month of February (Stout Month), the Mountain Sun, Southern Sun or Vine Street pubs will offer anyone who buys a six-beer sampler a preview of the next day's special stout release and a tour of the brewery. Today's preview beer will be the winner of the Stout Month 2014 Homebrew Contest which will be tapped for the public tomorrow, Tuesday February 25th.
Tuesday, February 25


Crooked Stave Artisan Beer Project (Denver) – They will be tapping specialty blends and rare kegs from their Barrel Cellar every Tuesday @ 6:00pm
Our Mutual Friend Malt & Brew (Denver) – Keep the glass night! Keep the Glass Tuesday is here! Stop in and grab one of their new artist glasses! This weeks snag the brand new Tuesday artist glass by Jessica Tanner on Tuesday the 25th. Glass are limited and available while supplies last. Cheers!