No Comments
PorchDrinking's Weekly Denver Beer Beat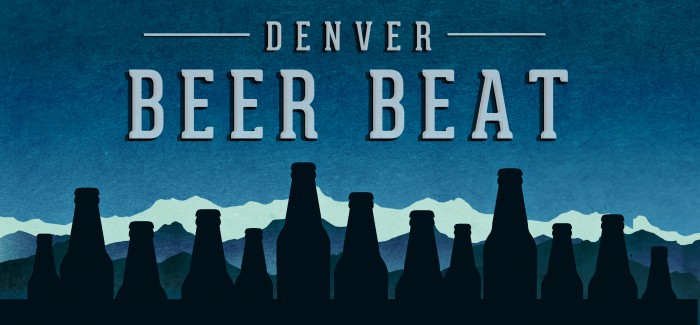 It's the second half of Colorado Craft Beer Week so if you are like us, and we know you are, you are feeling frisky for brewskies and ready to go for another weekend of libations. Please follow along as we showcase the not-to-miss events in PorchDrinking's Weekly Denver Beer Beat including the latter part of Colorado Craft Beer Week, some more beer releases, beer dinners and other brewcentric badassery in the Denver Metro area. Yeahbud!
While I divulge in great specificity (well, mostly, depending on how much info a brother can get); all events are subject to change. So it's always good to follow up with your favorite craft brewery, delicatessen and brewpub through social media and to check back with PorchDrinking.com for updates on all things craft beer!
Wednesday, March 26
Ale House at Amato's (Denver) – The BEERmuda Triangle Breweries –Breckenridge, Strange Craft, Renegade, Wits End, Black Sky and TRVE – are presenting a Collaboration Beer Dinner, 6 – 10 p.m. at Ale House @ Amato's. Call restaurant for details and reservations (303) 433-9734.
Copper Kettle Brewing (Denver) – Imperial Red Saison Firkin Tapping. The folks at Copper Kettle took their Naja Imperial Red IPA and added New Zealand hops and a Belgian Farmhouse yeast strain to make an Imperial Red Saison firkin. Limited supply, snag some while you can. Tapping starts at 3 PM sharpskies.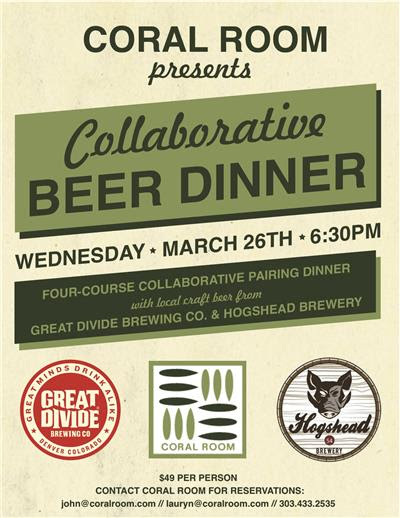 Coral Room (Denver) – Great Divide and Hogshead are teaming up for a Collaborative Beer Dinner at the Coral Room on Wednesday night. $49 for a 4-course meal with thoughtfully paired local brews. Reserve your spot by contacting [email protected] or calling the Coral Room at 303-433-2535.
Epic Brewing (Denver) – Finger painting isn't just for kids. Join our good friend and Westword's First Draft beer writer, Eric Matelski, from 5-8p.m. for a night of beer-themed painting while drinking brews from Epic Brewing. Paintings will be auctioned off with proceeds benefiting the Colorado Brewers Guild.
Freshcraft (Denver) – The beer-centric eatery will host a 7 p.m. tapping for a blackberry saison collaboration between Epic Brewing and Elevation Beer Company. Also on draft will be Elevation Apis IV, Kolsch and Epic Big Bad Bad Baptist, Escape to Colorado IPA.
Historian's Ale House (Denver) – The Ale House will continue its Battle of the Breweries series today, which it is doing in honor of Colorado Craft Beer Week. At 5 p.m. each day this week, two different breweries tap a keg of their choice; the first to blow their keg wins. Each customer that buys a pint of either beer will receive a raffle ticket. Historian's will raffle off prizes from both brewers every half hour. Tonight's battle features Grimm Brothers Brewhouse versus Elk Mountain Brewing. Tomorrow is Tivoli versus Echo, followed by Diebolt and Gravity on Friday.
Renegade Publik House (Denver) – Renegade Brewing and Odell Brewing Tap Takeover! Stop by the Renegade Publik House on Wednesday at 6 PM and enjoy a tap takeover by two of Colorado's finest breweries.

Station 26 Brewing Co. (Denver) – On Wednesday, March 26th they'll tap a Creamsicle Kolsch, made with orange zest and juice plus vanilla beans. Then on Thursday, March 27th they'll tap two Cherry wood Smoked pins (a pin is a half firkin). One with grilled peaches and one with grilled pineapple plus ancho chile. On Friday, March 28th, stop in to try their Single hop Mosaic Pale Ale release. And finally on Saturday, they're tapping a Singe hop El Dorado Pale Ale.
Upslope (Boulder) – Stop by Upslope's Lee Hill Tap Room at 5 PM for their 50/50 Happy Hour. Order a pint, Upslope flips a coin. Call it correctly and your beer is free! We like the odds of this bet!
Thursday, March 27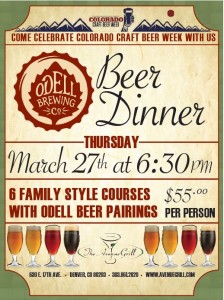 Avenue Grill (Denver) – From 6:30-9:30 p.m., Avenue Grill will host Odell Brewing for a six-course beer dinner featuring comfort food dishes like beer-battered chicken with cornbread waffles and rosemary syrup or elk and cheddar brats on pretzel croissants. Tickets are $55 and can be purchased at Avenue Grill. Let me say that again, PRETZEL CROISSANTS!!!!!
Denver Bicycle Cafe (Denver) – Ska Brewing will take over the taps at 7 p.m. tonight at the Denver Bicycle Cafe. There will be a variety of beers, plus free schwag and a brewery rep to talk with.
Epic Brewing (Denver) – Improv meets art and beer at Epic Brewing's Draw Off tonight. The Draw Off will take five teams of local comic artists –Denver Drink & Draw, Squid Works, DEAD Academy, Red Team Go! and Team Wildcard (consisting of last-minute competitors from the audience) — and put them up against each other in a live drawing competition based on themes suggested by the audience. At the end of the night, Epic will auction off the artworks to benefit Denver Drink and Draw and the Colorado Brewers Guild. The Draw Off runs from 7 to 10 p.m. at Epic and admission is free.
Hogshead (Denver) – Starting at 6 p.m., Hogshead will be pairing cask ales with artisanal cheeses from Highland Square's St. Killian's Cheese Shop.
Renegade Brewing Company (Denver) – Coffee and beer collide in this awesome event! The currently 'can-only' brewery is releasing its' first-ever bomber and is celebrating with a shindig at the taproom. Grab a pint and buy a bomber of Sunday Morning, a coffee-infused American strong ale, from the source starting at 6 p.m. Novo Coffee will be on hand providing samples of the coffee used in the brew as well as one-pound bags of beans for purchase.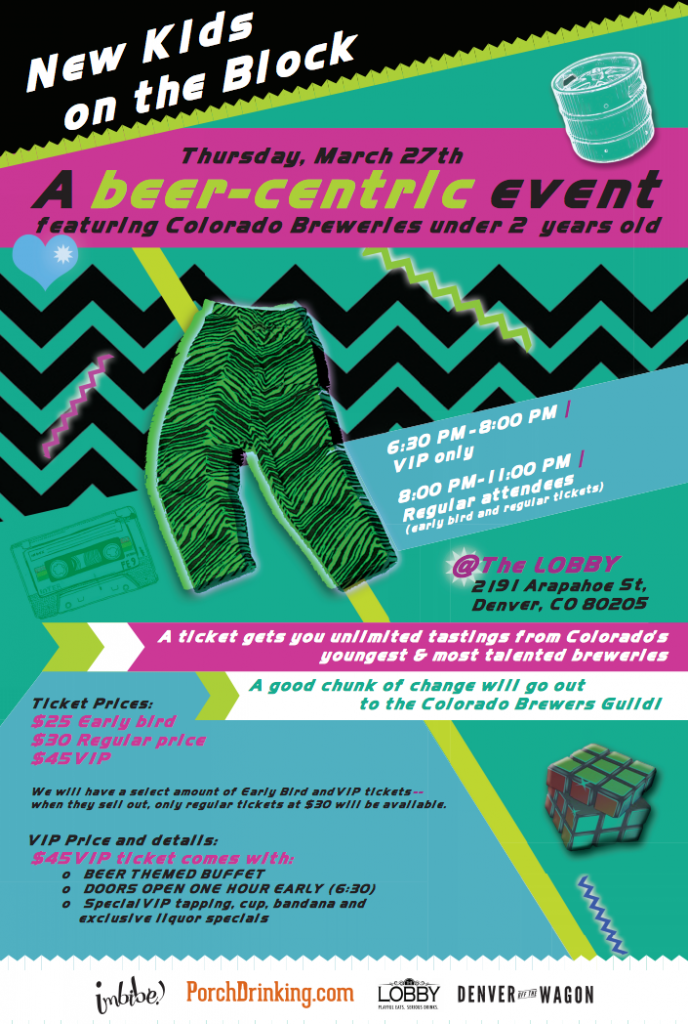 The Lobby (Denver) – The second annual New Kids on the Block, an event celebrating Colorado breweries under two years old, presented by The Lobby, Denver Off the Wagon, Imbibe, and PorchDrinking.com (THAT's US!!!), takes place at The Lobby 8-11 p.m. Come dressed in '80s duds for unlimited beer tastings, '80s music, beer-themed buffet, and a costume contest. A big ol' chunk of the proceeds will benefit the Colorado Brewers Guild.
Friday, March 28
Epic Brewing (Denver) – Meat and beer here!  Colorado is known for raising the steaks stakes on both of these fronts, so Epic is embracing its newfound status as a Coloradan with a Tender Belly pork-rib beer pairing, 4-8 p.m. at the RiNo taproom. You had me at, "Meat and . . ."
Great Divide (Denver) – Get a sneak peak of Great Divide's new 20th Anniversary beer, a Belgian-style golden strong ale brewed with Viognier grape juice, from 5 to 7 p.m. tonight at Cheba Hut downtown. The beer was brewed to honor Great Divide's second decade (there will be a huge party in June; you won't want to miss this shindig).
Saturday, March 29
Copper Kettle (Denver) – Copper Kettle Brewing will release Naja Imperial Red IPA on draft today during taproom hours, starting at noon. The American Red IPA is "full of intense hop flavor," the brewery says and loaded with 110 IBUs. While this release is draft only,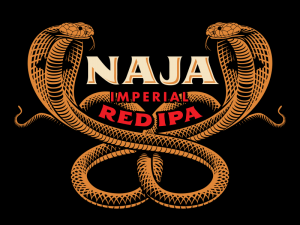 Copper Kettle plans to make Naja one of its seasonal bomber releases later this year. CKrêpes & CKatering will be at the brewery starting at 2 p.m.
Epic Brewing (Denver) – A unique collaborative event with Epic Brewing and Little Man Ice Cream. Little Man will be making 3 ice creams with Epic beers. All 3 flavors are available in a beer and ice cream flight or if you choose to be bold, they'll be available for beer floats. Not a beer drinker? We have Rocky Mountain Sodas available for rootbeer or cola floats instead! Come down to the brewery from 1pm -4pm to sample the goods!
Freshcraft (Denver) – Todd and Candice Alstrom will be at Freshcraft today from 1 to 5 p.m. for their montly Beer Advocate Social. Freshcraft plans on tapping a rare keg or two for the crew.
Left Hand Brewing Co. (Longmont) – Left Hand's craft beer and rail fest, Hops & Handrails, returns 3-9 p.m. at the brewery with a 25-foot ramp and snowboard competition, local food vendors, live music, and of course, beer. Let your palate shred the gnar while you take in some of that great mountain town! Participating Breweries: 300 Suns, Avery, Backcountry, Big Choice, Bootstrap, Boulder Beer, Breckenridge, Bristol, Cannonball Creek, Crooked Stave, City Star, Crow Hop, Denver Beer Co, Dry Dock, Echo, Eddyline, Elevation, Fate, Gravity, Great Divide, Grimm Brothers, Kannah Creek, Left Hand, Loveland Aleworks, New Belguim, Odell, Oskar Blues, Pumphouse, Renegade, Revolution, Rockyard, San Luis Valley, Ska, Trinity, Twisted Pine, Upslope, Wynkoop.
Odyssey Beerwerks (Arvada) – Join Odyssey Beerwerks and Awd aRT for a Saturday afternoon of craft beer and beer craft. Awd aRT's Amanda Willshire will be showcasing her latest spring-themed bottlecap creations at the brewery starting at 3:45 p.m. There will also be a food truck on hand and live music at 6 p.m. from Ash Ganley.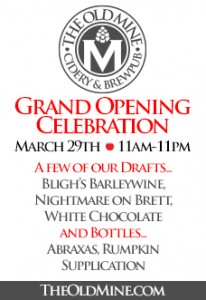 The Old Mine (Erie, CO) – Just a skip, hop and a jump from North Denver, the newly opened cidery and taphouse is throwing a Grand Opening bash, 11 a.m. to 11 p.m., with a tubular line-up of specialty tappings including brews from Crooked Stave, The Bruery, and Dogfish Head. Sounds pretty rad to me.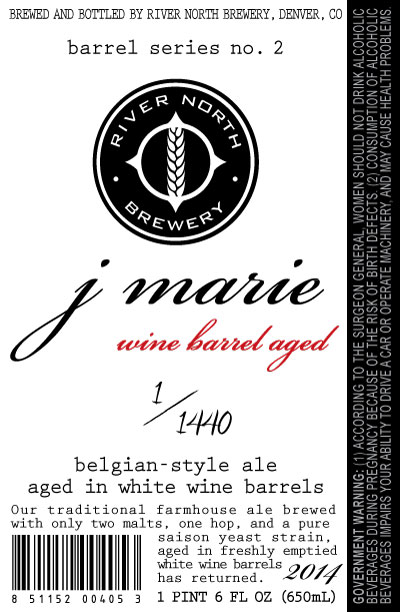 River North (Denver) – River North Brewery is bringing back one of its original barrel-aged brews, Wine Barrel Aged J. Marie, today at 1 p.m. as part of Colorado Craft Beer Week. The beer was aged for nine months in Chardonnay barrels, which the brewery says lends dry notes of oak and fresh pear to this farmhouse ale. The beer will be on tap and in bottles throughout the day. Bombers are $15, and there's a two-bottle limit.
Sunday, March 30
Very Nice Brewing Co (Nederland) – This Sunday, March 30th at 12 noon at the brewery, Very Nice Brewing is hosting a Cheese & Beer Pairing event. For $10, you'll receive 5 tasters and 5 cheeses. If you are interested in attending, please RSVP to 303-258-3770.
Monday, March 31
TRVE Brewing (Denver) – SOUR FANS REJOICE! TRVE Brewing announced earlier this week that they plan to develop a 5,000 square foot area at 2620 West 2nd Avenue into a brewing and barrel aging addition. This new location will be called "The Acid Temple" and will focus on wild and sour ales.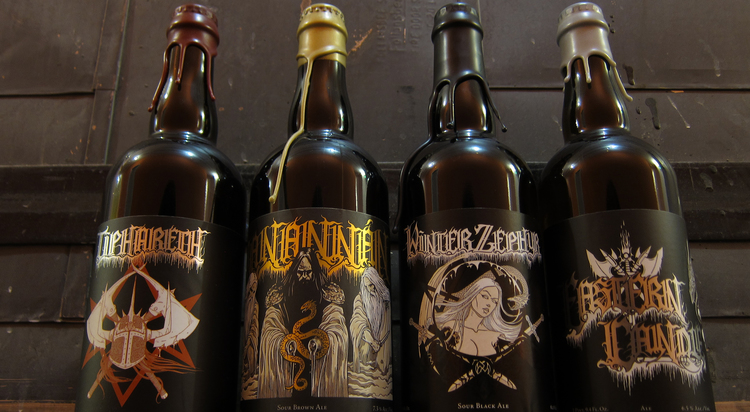 Their series of Mythological Occult Ales has been met with great fanfare, but they've barely been able to keep six accounts stocked with them. The Acid Temple will ensure that they have the means to provide you with the sours and wilds you're asking for.
They hope to be able to give you a tour of the fully operational Acid Temple this summer.
Tuesday, April 1
Crooked Stave Artisan Beer Project (Denver) – They will be tapping specialty blends and rare kegs from their Barrel Cellar every Tuesday @ 6:00pm.
Oskar Blues (Longmont) – Starting in April (no, this is not an April Fool's joke), Oskar Blues will be releasing their own Nitro beer in a can. They will be offering "Old Chub Nitro Scotch Ale" in tall cans starting as a tie in for the Colorado Brewers Convention. It's billed as being the first American nitro beer in a can.
Our Mutual Friend Malt & Brew (Denver) – Every Tuesday for $10 you get an artist series glass (10oz) and three fills (under 8% abv). Every month will feature a new artist.
Wynkoop Brewing (Denver) – The Wynkoop Brewing Company's Rocky Mountain Oyster Stout will return to cans today for a short time. The extra-small batch is being released in honor of April Fool's Day, when the idea for the beer — made with bull testicles — was first hatched two years ago. The brewery has been making it periodically since then, but has decided to limit its release to April 1 each year. Get it in two-packs.
Alright, this should be enough for you until two weeks from now when the Craft Brewer Conference 2014 rolls through Denver. This will, nonetheless, look a lot like Colorado Craft Beer Week as well as GABF weekend. So until the next installment, enjoy some patio weather, have a beer about it, stay thirsty and Keep Denver Beer'd!