No Comments
PorchDrinking's Weekly Denver Beer Beat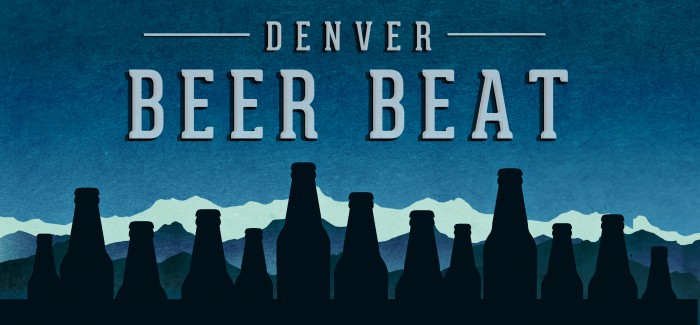 Hey there PorchDrinkers! Native to the city and looking for events to tide you over for the week? New to the city and looking for the best place to find tasty suds? Visiting and looking for events to hit while you are in town? Check out this week's Denver Beer Beat . . . did we miss any events in this week's? Let us know.
End of April is upon us. We have just a few more weeks until American Craft Beer Week but that doesn't mean that Denver and Boulder ever take a break away from providing you with a bevy of beer events. Here is a roundup of some of our not-to-miss events for the week. Cheers for beers!
Wednesday, April 23
Barrels and Bottles (Golden) – The Big "C" Release Party & Tap Even. Be there. Great Cause. Delicious Beers from some kick-ass ladies! 9 different breweries. 12 different beers! Stop in and drink for a good cause. For every "The Big C" beer sold, $5 will be donated to the Pink Boots Society – Portland, OR. The Big C was brewed by all ladies from the representing breweries.
River North Brewery (Denver) – For this week's Wayward Wednesday release, we'll tap B-Side Avarice, our Belgian Imperial Stout aged exactly one year in rye whiskey barrels. Five gallons only, first pours at 3pm Wednesday!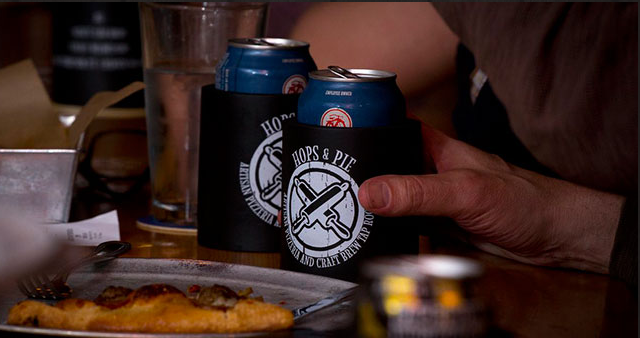 Hops & Pie (Denver) – Today's Wednesday special is $2 Craft Can Night from 5pm to close.
Thursday, April 24
Copper Kettle Brewing (Denver) – Copper Kettle Brewing will start a four-day-long celebration of its third anniversary today at noon. The brewery will showcase some of its favorite beers from the year, including: Rum Barrel Aged Pumpkin Ale, Rum Barrel Aged Old Ale, Snowed In, and Well Bred. There will also be live music from 6 to 9 p.m. from Midwest Rebellion, an acoustic duo, and food from Dogtown Concessions.
Friday, April 25
Copper Kettle Brewing (Denver) – The Copper Kettle will continue its weekend-long third anniversary celebration today by opening at noon and tapping its first sour beer, Raspberry Framboise Aged for ten months in wine barrels. The Acoustic Mining Company plays from 6 to 9 p.m., and El Toro the Tot and Biker Jim's Gourmet Dogs will be serving up their goodnesses.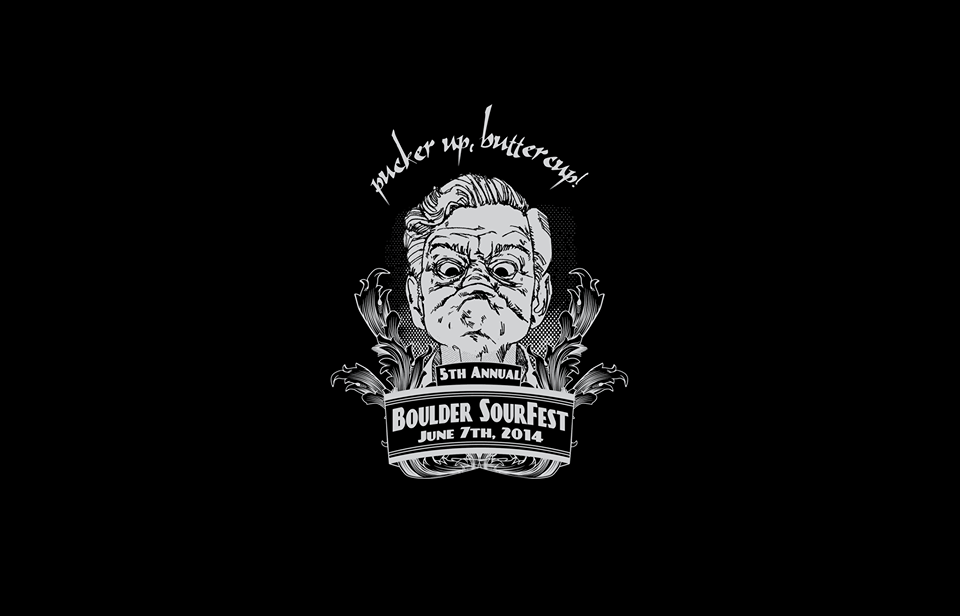 Avery Brewing Company (Boulder) – Avery's 5th Annual Boulder SourFest tickets go on sale. This sells out very, very quickly. All beers here feature sour or wild recipes made with bacteria and wild yeast. Tickets include 16 two-ounce pours and a commemorative glass! Pucker up, Buttercup! http://www.eventbrite.com/e/5th-annual-boulder-sourfest-tickets-11187491087
Saturday, April 26
Copper Kettle Brewing (Denver) – Copper Kettle will continue its weekend-long third anniversary celebration today at noon with a Battle of the Beers contest featuring recipes from different staff members. The beers include: Tokaji Hungarian Oak Spiced Biere de Garde, Brown Ale with Bacon and Brown Sugar, India White Ale with Citra and Zythos Hops, Oak Aged Oatmeal Porter with Blackberry Liquor, Mint and Vanilla Double Chocolate Mexican Chocolate Stout, Colonial Ale with Black strap molasses, Oak Aged Vanilla Peach American Wheat, and the Luis Suarez Extra Special Biter. Groundscore will be playing live music from 6 to 9 p.m., while CKrêpes & CKatering and Basic Kneads Pizza will be on hand with food.

Parry's Pizzeria & Bar (Highland's Ranch) – Avery Brewing Company and Parry's Pizzeria & Bar have teamed up for a very special craft beer event. What could it be, you ask? Another Big Ass Tap Takeover! Parry's in Highlands Ranch will be allowing a "takeover" of at least 30 taps on April 26th beginning at 11AM until close for the general public. There will be "kill the keg" contests, raffles for Avery and Parry's merchandise and three VIP tours to Avery's own brewery as well as hourly bottle releases. Bottles being released range from Avery's barrel projects including sours, big ales to even some vintage selections straight from their very own cellar.
Comrade Brewing Company (Denver) – Denver's newest brewery, Comrade Brewing Company, is set to open its doors on Saturday, April 26th. They plan to have several beers on tap including: an American Blonde, an Irish Red, a Milk Stout, an IPA, an International-style Pale Ale, and a collaboration American-style Black Ale that they did with Thai Me Up/Melvin Brewing. Show this new spot some Colorado love this weekend!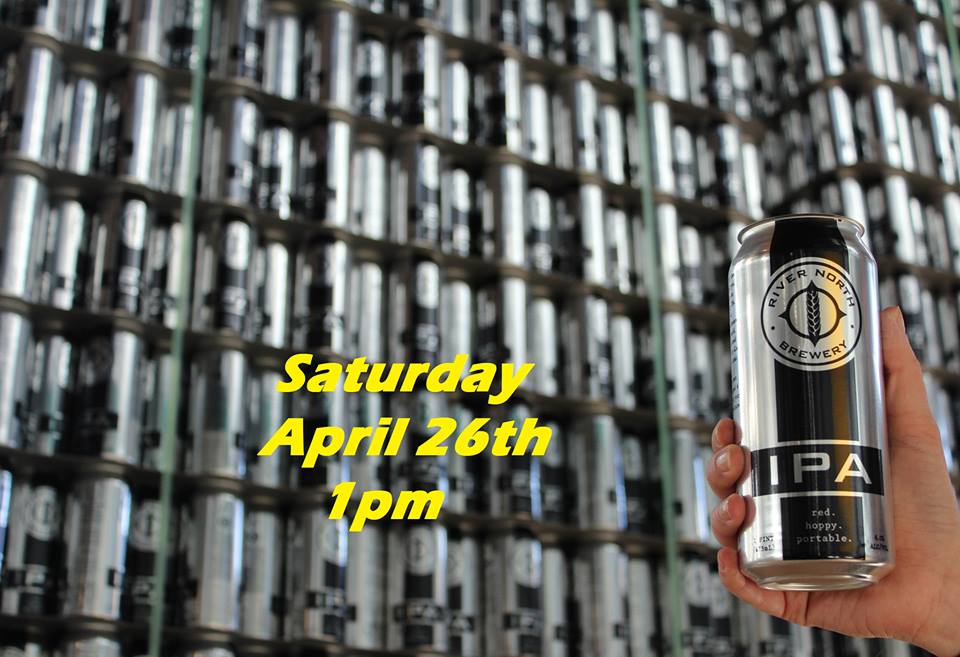 River North Brewery (Denver) – River North Brewery will release its second canned offering, River North IPA, on Saturday April 26th at 1pm in the Denver taproom. In an effort to offer this hoppy beer as fresh as possible, River North's brewers will keg and can IPA less than 24 hours before the release party. River North will have IPA both on tap and in cans-to-go at the release. Four-packs of 16-ounce cans will cost $10.
Echo Brewing Co (Frederick) – Echo Brewing is turning 2 years old! Their Anniversary Party will be from 11am to 9pm. American Craft Beer Radio will be broadcasting their show live from 12pm to 1pm. Then live music from Nick O'Conner will roll out from 1-3pm. Ben Pu and Crew will perform on the patio from 4pm to 5:30pm. And then Cat Jerky will rock the parking lot from 6pm to 8pm. Four different food trucks will be on hand serving up a variety of great food.
Upslope Brewing (Boulder) – Upslope is hosting a Bikes & Beer Event! Head over to their Flatiron Park brewery location from 2:00-6:00 pm on Saturday, April 26 for their Bikes & Beer event to benefit Community Cycles (they're donating a $1 from every pint sold!) featuring friends from Team Ten20, Boulder Cycle Sport, and Butter. Bumper Crop food truck will also be on site serving up their fine foods.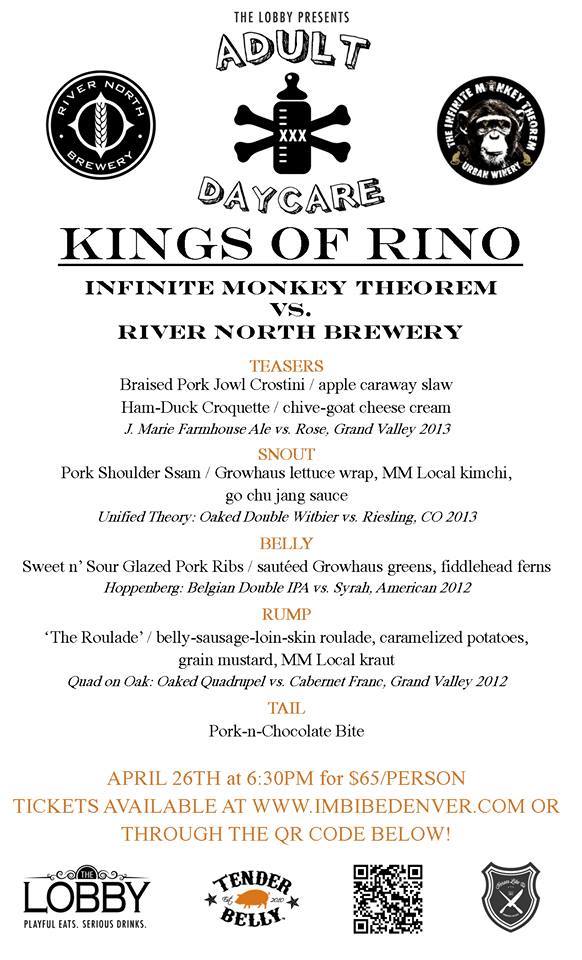 The Lobby (Denver) – ADULT DAYCARE: KINGS OF RiNO with Infinite Monkey Theorem vs. River North Brewing – 3 Courses – 3 Wines – 3 Beers. At Adult Daycare, we invite you to get in touch with your inner child (and their competitive side!) while feasting and imbibing. This edition of Adult Daycare is a beer vs. wine dinner with 3 courses expertly created and paired by Executive Chef Brandon Muncy and Guest Chef Jensen Cummings, featuring Tender Belly and other local purveyors.
Tickets are $65 per person and include dinner, pairings, schmoozing with the great minds of Infinite Monkey Theorem and River North Brewing, your own Adult Daycare 'bib,' and a fun time for all. There are only 50 seats open, so grab your tickets before they're gone!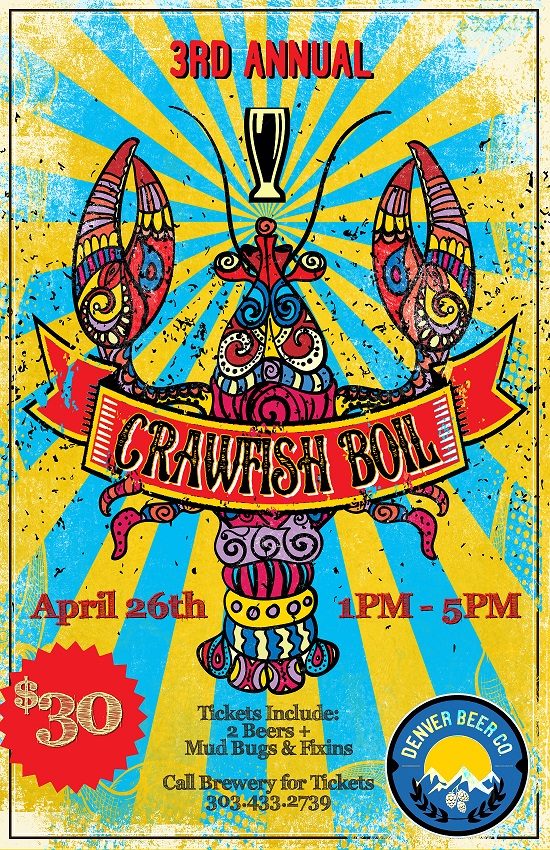 Denver Beer Co. (Denver) – Denver Beer Co. Crawfish Boil. Join the DBC crew for their 3rd Annual Crawfish Boil. They  have crawfish flown in from Louisiana and boil them up to be enjoyed with awesome beer and all the fixins. Each ticket gets you two 16oz beers and a tray of crawfish and fixins. http://www.brownpapertickets.com/event/621827
Sunday, April 27
Copper Kettle Brewing (Denver) – Copper Kettle will wrap up its four-day third anniversary celebration today by tapping Petit Verdot Barrel Aged Belgian Grand Cru. Live music will be provided by Aaron McCloskey & Alex Johnstone from 3 to 6 p.m. and food will be from The Biscuit Bus.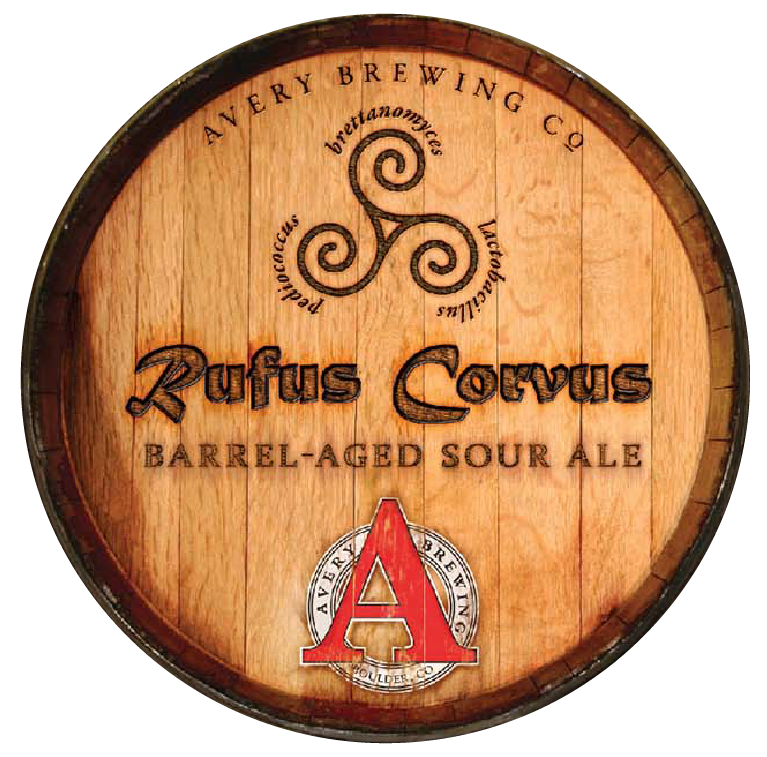 Avery Brewing (Boulder) – Avery will release the next in their barrel series; Rufus Corvus, today.  Sales start at 1pm. Bottles are $12 per 12oz., limit 12 bottles per person.
Tuesday, April 29
Our Mutual Friend Malt & Brew (Denver) – Keep the Glass! Every Tuesday for $10 you get an artist series glass (10oz) and three fills (under 8% abv). Every month (or while supplies last) will feature a new artist. Support local art and local suds!

Crooked Stave Artisan Beer Project (Denver) – They will be tapping specialty blends and rare kegs from their Barrel Cellar every Tuesday @ 6:00pm.
Odyssey Beerwerks (Arvada) – Get a FREE BEER every Tuesday when you buy a growler fill. Offer good all day on Tuesdays. Also enjoy Happy Hour 3pm to 5pm.
City Star Brewing (Berthoud) – 6:30pm – City Star Brewing is hosting a Taproom Potluck event. This month's food theme is Mexican. Bring a dish to share. If you happen to cook your food with a City Star beer as an ingredient you will receive a free beer! Paper plates, napkins and silverware will be provided. What a great way to mix and mingle with your fellow City Star compadres than over some delicious, home cooked Mexican food.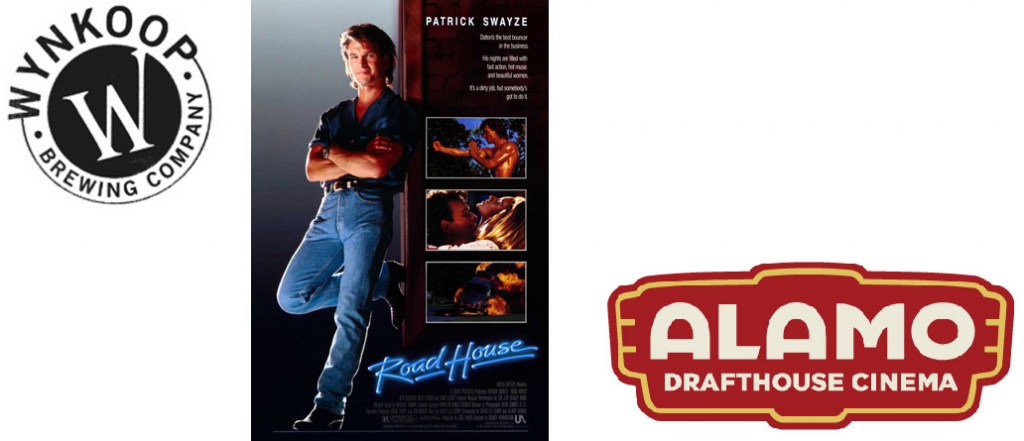 Alamo Drafthouse Cinema (Littleton) – Road House Micro-Dinner with Wynkoop Brewery! Ticket price includes our special Roundhouse Kick Burger (mushrooms, serrano peppers and a BBQ sauce infused with Wynkoop goodness) and 3 delicious beers from Wynkoop Brewery! http://drafthouse.com/movies/road-house-micro-dinner-with-wynkoop-brewery/denver
Future Events
May 10th – Powder Keg (Niwot) – They were just added to the New Brew Fest that will be held in Niwot, Colorado on May 10th and Whistlestop park! They will be pouring some stellar beers as will a ton of their friends from other local breweries. Get your tickets here: http://www.newbrewfest.com/home.html