No Comments
Why You Should Not Miss Another Hangout Music Festival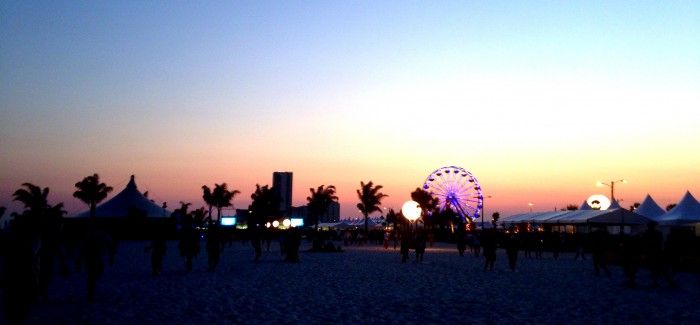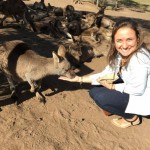 Last weekend, 40,000 of my closest friends and I gathered on an unassuming little beach in Gulf Shores, Alabama to soak in the rays and the musical talents of some of our generations' favorite artists at Hangout Music Festival. If you weren't there this year, do yourself a favor and put this one on your bucket list.
It's hard to imagine what this sleepy little beach town looks without a swarm of neon-wearing 20-somethings channeling their inner Woodstock. I assume the tent-adorned rooftops, waves of hitch hikers, and impromptu parking lot raves aren't typical Gulf Shores fixtures. But we couldn't have asked for a better town in which to sprout our little community of ravers. The 15-mile sliver of beach enclosed on all sides by water funneled the Hangout family into a collection of beachside condos and cottages where pre-gaming, hitching rides, and post-show debauchery were group efforts. And with a festival tag line of "Be Nice or Go Home", neighborly love was not hard to find.
Inside the festival, seven stages continuously cranked out varying types of music, providing a marathon of events for the enthusiastic crowd. Climb up the water slide for a better view of Trombone Shorty at the grassy Palladia Stage. Grab a daiquiri and dig your toes into the sand to the beat of a small-name DJ at the Malibu Tent. Take a trip on the ferris wheel for a bird's eye view of Wiz Khalifa or Jack Johnson. Carve a hole in the sand and watch the sun set while you wait for the Black Keys, Killers, or Outkast to close out the day with their hits and some fireworks. Or if you really want to get down, squeeze your way into the Boom Boom Tent for some Pretty Lights or STS9.
In its fifth year now, Hangout is still a smorgasbord of surprises. On one beer run I discovered a lovable new band (Moon Taxi), a foam party that erupted out of nowhere, and a new beer made especially for the festival: Hangout Lager. My taste buds have never been more grateful for a fruity and delicious break from Bud Light tall boys.
Grab some sunscreen and neon sunglasses, grab a few friends or even some strangers, rent a beach house or pitch a tent, but get yourself to Hangout. There are crazy nice and just plain crazy people to meet, sunburns to be had, killer music to embarrass yourself to, and even new beers to try, all in the backdrop of a gorgeous white-sand Alabama beach. I know you sing along in your car to Young, Wild, and Free. Hangout is where you act on it.