One Comment
Roundtable Discussion | Beer Pairings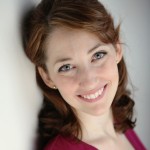 We all know food loves beer and beer loves food. And beer and cocktails have a love affair all their own.
So, we asked our staffers: what is the best pairing– beer-food or beer-cocktail– you have ever tried? Here are their answers. Judge for yourself whether they are delicious or not.
---
Corona/Margarita. Dump it right in!
---
The coronarita is pretty good. But for my money I'd rather have a chelada (or michelada). Start with a lager, traditionally Mexican-Bohemia or Pacifico are my preference. Pour that over ice, add lime juice (I use the juice of half a lime), and a couple pinches of salt. Then a dash or two of hot sauce. Quick stir and you're good to go. Very refreshing on a hot day.
---
I love a good cold chocolate stout with a dollop of Ice cream on a cold day. A stout float! Yum.
I also love a really really bitter brown ale with something tart and sweet like cabbage stuffed pork chops.
---
Avery Brewing's Momi Hiwa Barrel-Aged Coconut Porter paired with an Almond Joy is down right decadent; although the former is harder to attain than the latter. If you get a chance to try the pairing, you will notice the high ABV Baltic Porter cuts through the creamy milk chocolate en-robing the sweet coconut center. The boozy brew elevates notes of sweet cream from the coconut while the almonds mix with the cocoa to create a melodious, tannic euphoria.
---
Great Divide Yeti Imperial Stout with chocolate chip cookies makes me weak in the knees.

Also, Cory wins some kind of Pulitzer for his prose. Makes me want to bathe in that combination.
---
Southern Tier Creme Brûlée paired with homemade cheesecake. You experience a euphoria of rich decadent flavors and will find yourself in nirvana of desserts.
---
Beer and cheese is always a great pairing for me! One in particular that popped immediately into my head is Kwak with a very sharp cheese — like an aged cheddar. The contrast is notably distinct. It makes both the beer and the cheese taste even better.
---
Seconding Drew on the Michelada sentiments. The best one I've had a.) was giganitc and b.) had a thick rim of chili spices to top off the lime/salty/hot sauce-flavored beer. It's like beer in the style of a Bloody Mary. Pair with some muy auténtico tacos, natch.
---
I really like mixing a hoppy IPA into homemade bacon mac n cheese then drinking said beer while eating the gooey amazement. A couple of my favorites are Sun King's Obsidian or Odell's Mycenary.
---
I'm a big fan of Belgian beer and mussels, especially if you do a nicely seasoned onion garlic and Belgian beer broth for the mussels. The phenolic flavors from the beer really go well with the fishy flavor of the shell fish.

To top it off you need to have a nice toasted piece of garlic bread.
---
What about 5 pieces of soft, chewy bread to dip into the broth? I second the mussels, all the way.
---
I'm a big fan of beer floats. They're in-between cocktail and food pairing. The best is a good coffee stout or porter with coffee or vanilla ice cream. Add a bit of chocolate sauce if you're feeling extra decadent (I prefer dark chocolate). It's such a simple combination but oh so satisfying.
---
My favorite pairing is Santa Fe Imperial Java Stout with a BIG country breakfast. Eggs (any style or ALL styles), bacon, country ham, cheesy grits, biscuits & gravy, and a stack of pancakes. It makes life worth living. On its own, the beer tastes like an iced coffee, so to pair it with breakfast is only natural. Try it ASAP, if Santa Fe Brewing is available in your area.
---
There are few things better than an ice cold draft Budweiser, a hot dog, and a bag of peanuts on a sunny afternoon at a baseball game (MLB, minors, or little league) although drinking at a little league game is oft inappropriate, particularly so when you do not have a child in the game
---
Andrew, you're killing me. I hope by Budweiser, you mean any other kind of craft beer…
---
I get Andrew's point for sure. Sometimes a Budweiser just fits the situation your in – nothing says summer more than Budweiser and baseball! If your morally opposed to AB I GUESS you could substitute whatever lager you choose as long as it's "MADE IN THE USA". Patriotic red, white, and blue packaging also helps.

On another topic I think we'd be remiss if we didn't mention the all time greatest beer "pairing"… Pizza. It really is irrelevant what type of pizza or beer. When the ancients wrote of the gods dining on ambrosia and nectar I'm pretty sure they meant a slice of 'za and a beer. However, I'm partial to a little spot in Seattle called Veraci that makes a mole pizza that is just delightful with a Manny's Pale Ale.
---
Brad, PBR is also Red, White, and Blue! Though I must admit I was strangely drawn towards the star-spangled-bannered-out Buds at the grocery store on Sunday…
---
---
I concur with all about the beer to be drunk at baseball games — though I normally opt for one of the older school types that are sometimes available: Blatz, Stroh's, Gennessee, PBR. That and a hot dog at a game is perfection.
---
What baseball park sells blatz, strohs or gennessee? I'm sure you can find pbr, but I've been to 17 ballparks and never seen those.
Btw, genny is abominable. I'd rather drink Natty. The only macro-brew I'll buy is Budweiser, albeit begrudgingly. I don't mind strohs either. Just don't see it very often.
---
Progressive Field has a retro beer stand with the beers I've listed, and others. To be fair, Genesee isn't normally my first choice!
---
Nice, I'll have to check it out.
---
Another of my favorite pairings is Boulevard Brewing's Tank 7 with artisanal sausages. There is something magical about meat in tube form. I think Anthony Bourdain said that. There is a restaurant here in Denver called Euclid Hall & this is where I was enlightened to this combo. They have a sausage sampler plate that consists of Beef Short Rib Kielbasa, Leberkäse (a Bavarian classic sausage, cow and pig, silky smooth), Boudin Noir (with curry & aubergine), Swedish Pork and Potato Sausage. I always get Tank 7 at Euclid, no matter what I'm eating. Just for the simple fact that it isn't found on draft many places. The rich flavor of that golden malt & spicy yeast esters mixed with the fatty pork is heaven in my opinion. I say try any Saison with any style sausage and I think you'll be pleasantly surprised.
---
Just had a very simple and really good pairing last night. La Chouffe Triple Hopped Belgian Dubble with harvarti cheese and slices of pineapple. The sweetness along with the tartness and acidity of the pineapple with the creaminess of the cheese and the hoppiness from the beer worked really well together.