No Comments
Events Recap | Brewmaster Dinner Series at The Eddy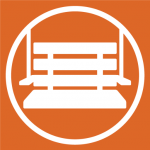 Walking into The Eddy, I'm greeted by the wagging tail of the adorable four-month-old Bernese Mountain Dog puppy, Aspen. The Eddy Taproom & Hotel, which opened in Golden, CO in 2021, offers an atmosphere bustling with furry friends, vibrant local beers on tap and great conversation with friends old and new. The Eddy also hosts a variety of unique experiences, from wine tastings to Meat Smoking 101 classes. And for the beer lovers out there, they have recently launched a Brewmaster Dinner Series. This four-course beer dinner and reception is hosted by Eddy Executive Chef Ben Shapiro and partners with a rotating cast of local brewing legends.
The first installment of this event showcased a pairing with Denver-based FlyteCo Brewing. When The Eddy first started working on the notion of putting together a beer dinner experience, long-time friends from FlyteCo Brewing seemed like a perfect partner. Owners Jason Slingsby and Eric Serani began homebrewing while attending the School Of Mines in Golden. After years of both brewing and working as engineers, they came to an impasse; what path to take? They decided to follow what had become their passion and opened up FlyteCo in Denver's Tennyson neighborhood.
Guests partook in a menu featuring fresh takes on classic dishes paired with flagship beers from FlyteCo Brewing. As each course was served, Chef Ben and Brewmaster Slingsby explained the concept behind each pairing.
The Courses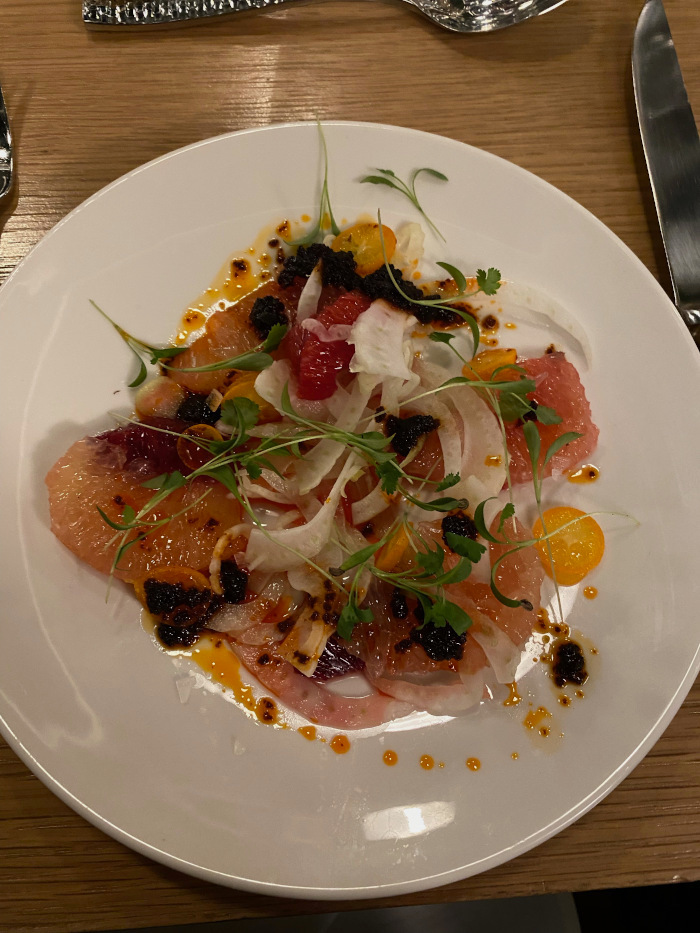 A citrus-forward, light fruit salad complemented the yeast-forward sweetness of the Belgian Saison. A chili-oil dressing made with smoky, chipotle-like peppers created a chili-forward but mild flavor accentuating the spiciness of the Tipsy Nipper. Fruit salads are not typically my go-to when eating a salad, but the diversity of flavors and how it paired perfectly with the beer made it tempting to ask for another.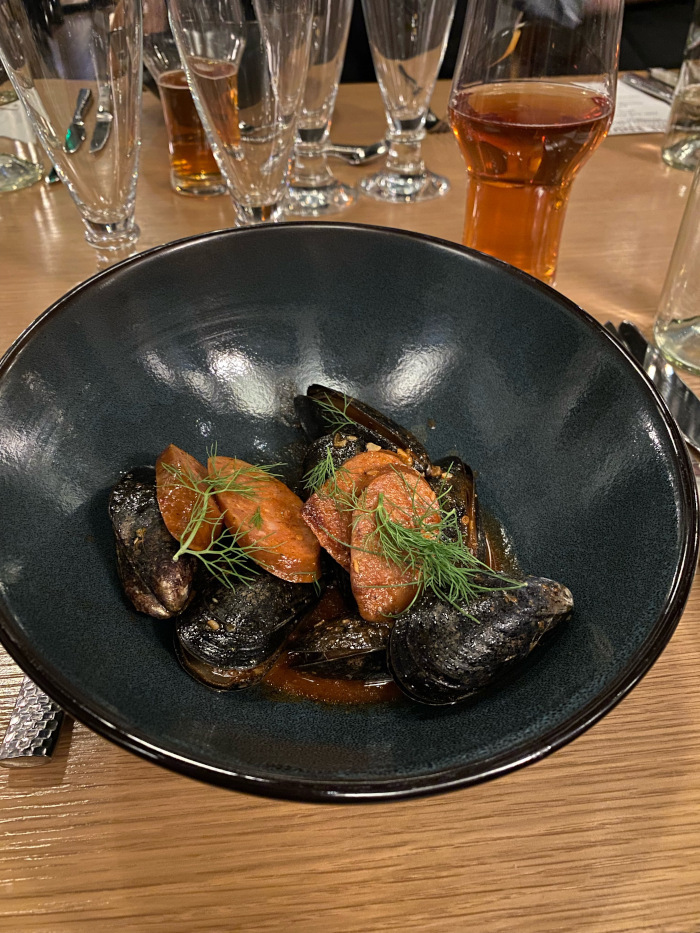 Traditionally, mussels are served with a slice of bread to dip into the bowl of brothy goodness, but with this pairing, the malt-forward Märzen brought the toasted bread aroma that one seems to crave alongside a mussel dish. The smoked sausage added into the broth (smoked on The Eddy's famous smoker) brought the entire dish together.
This tasty treat came out to us after the rich and buttery mussel dish and was a perfect way to cleanse the palate for the main course. Just like you might add sea salt to the top of a chocolate cookie, the plum Gose created the same effect – cutting the intense sweetness of the melt-in-your-mouth truffle.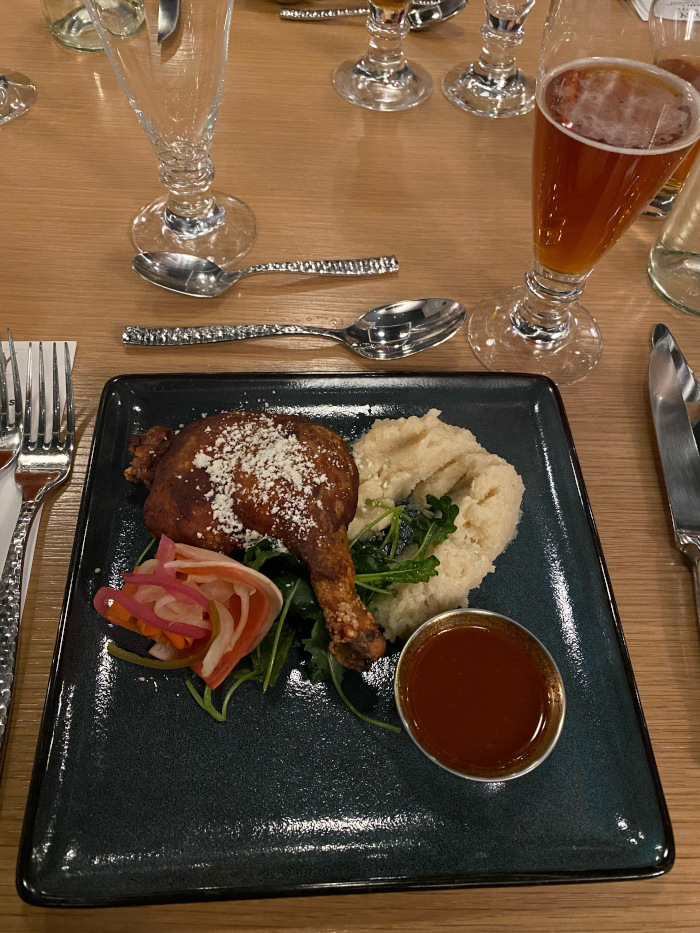 In keeping with Chef Ben's mission of taking his own approach when cooking traditional dishes, the Duck Leg Birria "Taco" was deconstructed and included a side of re-fried cauliflower. Those tweaks didn't slow me down as I dug into the tenderly cooked duck leg, topped with pickled vegetables to add a bit of acidic kick. The hop-heavy Imperial Red Ale cut the fattiness that goes along with a meat-like duck, lightening the taste of the entire dish and allowing us to perceive all of the delicate flavors the dish contained.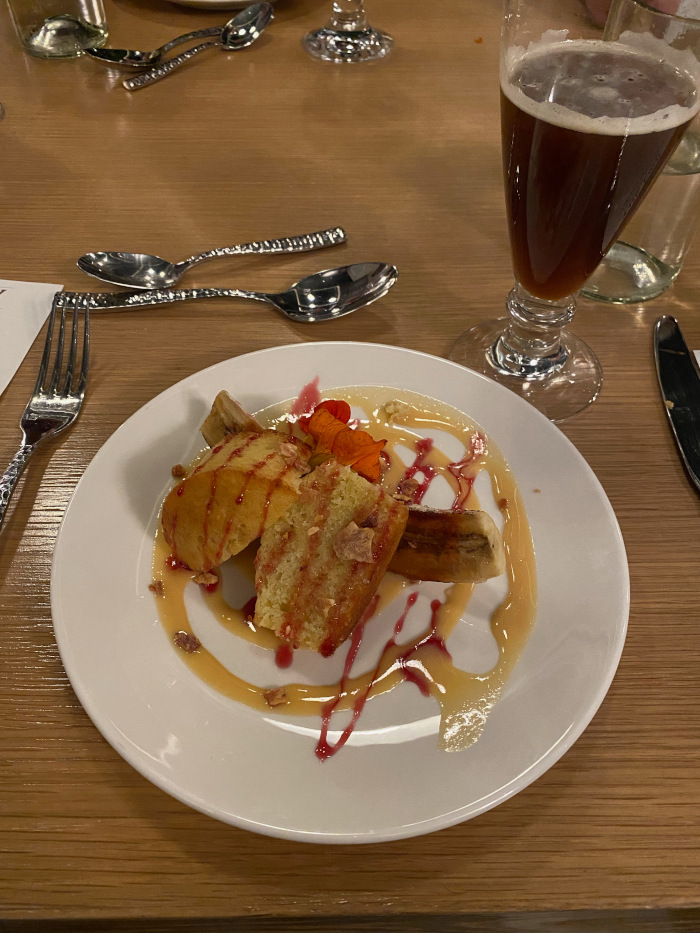 High on carbonation and low on bitterness, this Weizenbock's clove-like phenols and fruity, banana-like esters genuinely made this last pairing something to go bananas over. Chef Ben made an olive oil cake which added a pleasant fruity flavor and was much lighter than a traditional Tres Leches cake, so the Weizenbock's flavors shone through. The cake was also much firmer and more sponge-like than one might expect from this type of dessert, so it was perfect for soaking up every last drop of the dulce de leche caramel, which I was sure I did.
An approachable and casual air to the Brewmaster Dinner Series set it apart from other beer pairing dinners I've previously attended. Attendees conversed freely with Slingsby and Chef Ben, asking questions about the brewing process, pairing nuances, and just life in general. In a COVID-altered world, people are looking for connection, kindness, and of course, incredible food and beer, all of which can be found at The Eddy.
The Eddy Taproom & Hotel currently has three more Brewmaster Dinners scheduled with some heavy-hitting Colorado breweries.
March 24: New Image Brewery
April 28: Cerebral Brewery
May 25: Holidaily Brewing
For more information about these events and others hosted by The Eddy, or purchase tickets, head to https://www.theeddygolden.com.
---