No Comments
Roundtable Discussion | Remembering Robin Williams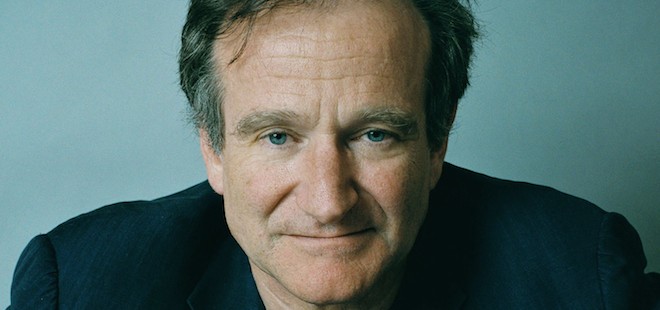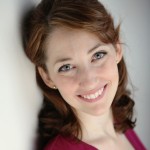 Family, friends, and fans were crushed to learn of the untimely passing of actor, comedian, and all around great guy Robin Williams, Monday, August 11, 2014 from an apparent suicide following a long battle with severe depression. He was 63.
President Barack Obama issued the following statement from the White House Monday.
Robin Williams was an airman, a doctor, a genie, a nanny, a president, a professor, a bangarang Peter Pan, and everything in between. But he was one of a kind. He arrived in our lives as an alien — but he ended up touching every element of the human spirit. He made us laugh. He made us cry. He gave his immeasurable talent freely and generously to those who needed it most — from our troops stationed abroad to the marginalized on our own streets.
Many of our staff felt the loss of Robin Williams more deeply than perhaps expected; after all, we didn't know him personally. However, those who did know him well have said that Robin Williams' talent was matched only by his kindness. His body of work speaks for itself, as does the outcry of support, love, and grief all over social media. Robin Williams was kind on a grand scale; he was able to touch millions of lives through his movies and imbued audiences with a sense that somewhere out there, someone cares about you.
We wanted to pay tribute to this man who touched so many so deeply by remembering all Robin Williams' moments that affected us in some way.
Heads up, there is some NSFW content below. 
Showing my age, but I used to watch Mork & Mindy all the time as a child.
---
Also, Jumanji, Mrs.Doubtfire, Aladdin, Dead Poets Society. so many, but least favorite has to be One Hour Photo….creeeepy!
---
Patch Adams, Hook, Dead Poets Society, Toys, Death to Smoochy. So many.
---
---
I will never forget his role in Death to Smoochy.
---
Desiree Duzich
Aladdin! (as genie) that is.
---
Also, What Dreams May Come is the best, most cathartic, ugly cry movie ever
---
I took a look back at the Roundtable ode to Philip Seymour Hoffman today, and found it eerie that Cory picked an exchange between Hoffman and Williams.
---
Jumanji because he was the inspiration for my faux-nephew's namesake, but Hook is one of my all time favorites. Also solid in Ms. Doubtfire. Loved Patch Adams as well.
---
My dad first keyed me in to Robin Williams when I was a child. As any daddy's girl can attest, you end up loving the things your dad does. So as a kid—and now more so as an adult—I loved Good Morning Vietnam.

And Justin, I watched Mork and Mindy too, but it was in reruns at the time. Nana nanu.
---
I watched him on Inside The Actors Studio, and ended up watching that episode more times than I can count. He was a force of nature. His brain worked at lightning speed and it was amazing to just watch him create in the moment… I've said before that I think he was the funniest person on the planet.

Favorite roles: Good Morning, Vietnam; Dead Poets Society; Good Will Hunting.
---
Everything that has been mentioned is great, but I recommend World's Greatest Dad. It's a pitch-black comedy that was under the radar and currently on Netflix streaming.
---
There's a moment in that movie that is some of the finest film acting ever done. Good call.
---
Though his live action roles were beyond memorable, the role that will always stick with me is the one, the only Genie from the Laaaaaa–aaaamp! The sheer energy and talent shine through the 90s animation and still make me smile. We have lost a true legend. If only I had those three wishes.
---
So incredibly versatile and such a unique talent. Too many favorites to list (too many) so I'll just say, "You lewd, crude, rude, bag of pre-chewed food dude."
---
Right, Kate?! Super creepy.
---
Mork and Mindy. I think my child mind really thought he was an alien. I remember being shocked the first time I saw him in a human role. Dead Poets Society, Good Will Hunting, and of course he is one of the greatest stand-up comics of our time. That's a fact.
---
Robin Williams had such incredible range and talent. My two favorite roles for him are on opposite ends of the spectrum: his cartoonish hilarity as Rainbow Randolph in Death to Smoochy (Safari, motherfucker, Safaaaari) and his beautiful raw emotional role through hell and back in What Dreams May Come.
---
Insert Robin Williams in Whose Line here………
---
Flubber…

Just kidding, Hook.
---
Insomnia is probably my favorite. I wish he had done more of those types of movies.
---
Jack, Awakenings, Fern Gully
I actually have Death to Smoochy as a part of my Ultimate 6er coming out Wednesday.
---
Jack kind of creeped me out.
---
I'll give you that, Scott.
---
Chris Day
My favorite Robin Williams moment was watching him in the horrifying and bizarre Popeye movie as a child.
---
Like Kate, my dad played the Good Morning Vietnam soundtrack as a kid. Great stuff that is MUCH funnier as an "adult".
---
Maybe it's because I'm in the medical field, but I loved Patch Adams. I had the honor of meeting the real Patch Adams way back then, + I thought Robin Williams portrayed his amazing spirit better than anyone else could ever hope to on the big screen.
---
Jumanji is going to have to be the top one for me. Strangely though, August Rush sticks with me only because I remember it was the first time I realized an actor whom I thought could only be good, ended up going a little crazy. It really messed with my kid brain.
---
I don't feel as embarrassed now at Jumanji being up near the top. The Fisher King is highly underrated film; he was awesome in it. Also, Genie was what held the Aladdin film together. And then there's Hook. And many others…
---
I can't believe I forgot Bicentennial Man. Even as a robot, he could bring me to tears thinking about humanity.
---
Actually if y'all haven't seen Awakenings, it is absolutely phenomenal. I can't believe I forgot that the first time around. Excellent film, tremendous performance from Robin Williams.
---
I won't disagree with anything that has been said on here. He had very few bad roles, and even when the role or the movie was bad he made his characters memorable. I waited to respond because I wanted to see the nature of this thread (lighthearted) so I will keep my diatribe short. Robin Williams brought laughter to so many, and yet his most striking roles are the ones where he plays a broken man – Good Will Hunting, The Fisher King, Dead Poet's Society, Awakenings, even Bicentennial Man. Williams struggled with addiction and depression throughout his life, and the news of his death jarred me a bit because I never thought a spirit as lively and charismatic as his could be so affected by these diseases. His work will always make me remember how truly kind, playful, and inspirational the human spirit can be when put to good use.
---
I'm gonna go with some of his stand up pieces – have you guys seen his golf bit? It's brilliant.

Also, in terms of best moments, I'd argue that some of them come from moments I've heard about where he was just interacting with fans and fellow show business folks.

This Reddit thread has some awesome stories in it.
---
Williams' performance as the Genie in Aladdin was phenomenal, but I think I have to go to with The Birdcage as my favorite. My dad introduced me to it years ago, and it never ceases to crack me up. I also remember seeing Mrs. Doubtfire in theaters. I think I was a little young at the time to appreciate it fully, but I've seen it many times since and still own it on VHS. Looks like I'll be busting out the VCR today…
---
Just remembered Robin's cameo on "Louie" recently. What makes it sting now in hindsight is that death plays a huge role in the theme of his arc. Robin and Louie are the only mourners at the funeral for an associate of theirs; it's only after they visit his favorite strip club as a tribute that they find out what he was REALLY like. At the end of the scene, Robin and Louie promise to attend each others' funerals. Ouch.
---
Not movie related, but this is one of my favorite Robin Williams moments:
---
I don't know if I've ever laughed harder at a standup comedian than when I saw this