No Comments
Shoes and Brews | Longmont, CO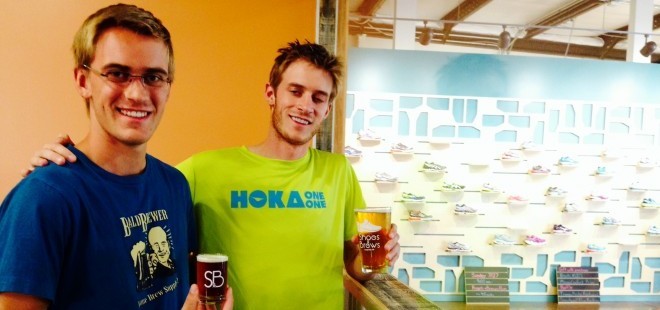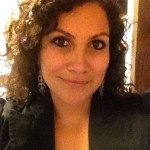 Longmont, CO gained its twelfth craft beer bar but its first specialty running shoe store with the recent opening of Shoes and Brews. Co-owned by brothers Colin (right above) and Jacob Anderson (left above) and several others, Shoes and Brews brings forth an innovative twist to your average beer bar.



Shoes and Brews
63 S Pratt Pkwy
Longmont, CO 80501
Shoes Hours:
Mon-Sat: 10am-7pm
Sunday: 11am-6pm
Brews Hours:
Mon-Thurs: Noon-8ish
Fri-Sat: Noon-10ish
Sunday: Noon-7ish
More than simply noticing the need for a speciality shoe store, everyone involved in Shoes and Brews is involved with running in one way or another. Nearly every owner of the establishment—there are eight— either ran track or cross country with the Anderson brothers in high school or college or fathered one that did. Shoes and Brews is more than a clever business model; it is a passion project.
"I thought of this idea when I was in college, running at Colorado State," says Colin. "I like the concept of bike bars and no one had ever really done that with running." 
Similar to cycling, if not more so, "Beer and running always go together," explains Jacob. "You run any 5K or half marathon and there's always a beer garden at the end. You can't have [a race] without it now."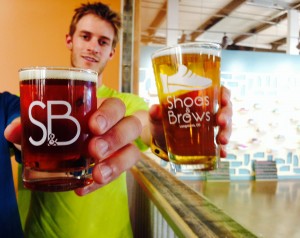 Colin noticed how high school athletes would have to trek to The Boulder Running Company for a decent set of running shoes. Feeding the demand of runners in the area, Shoes and Brews provides a more than inviting and community-oriented establishment to look for the right pair of kicks. Shoes and Brews offers a variety of shoes for the ever-active Coloradan in brands such as Brooks  and Oasis with Adidas and New Balance to come.
Their 20+ taps will pour craft beer from all over Colorado and some no further than 15 miles away. In addition to serving local beer, Shoes and Brews will be brewing up some of their own. Brewmaster and co-owner Dave Zakavec has in mind to bring on an American Pale Ale or IPA while the sun is still out and plans to transition to ambers, browns and stouts when the cooler months blow in. Although they will begin brewing with a humble one-barrel system, their system will grow as their business grows.