No Comments
PorchDrinking's Weekly Denver Beer Beat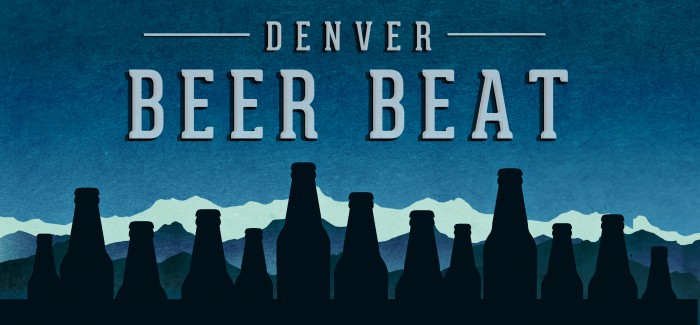 Hey there PorchDrinkers! Are you native to the city and looking for events to tide you over for the week? Are you new to the city and looking for the best place to find tasty suds? Visiting and looking for events to hit while you are in town? Check out this week's Denver Beer Beat and every week to find all things #craftbeer.
Welcome back to another installment of PorchDrinking's Weekly Denver Beer Beat. The Denver Beer Beat brings news of openings, special tappings, firkins and one-off batches, bottle releases, dinners, pairings, anniversaries, tap takeovers etc.
**GRAND OPENINGS: Snowbank Brewing Company (Fort Collins) will open on Friday August 22nd (more info below) **
Wednesday, August 20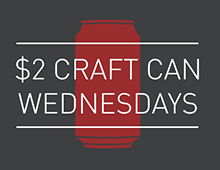 Hops & Pie Artisan Pizzeria and Craft Brew Taproom (Berkeley) – Hops and Pie's Wednesday special is $2 Craft Can Night from 5pm to close. Also, this week's Artisan Sando is Slow roasted pork shoulder, cheddar grits, baby arugula, Palisade/Pecan compote on a griddled house roll!!!
High Hops Brewery (Windsor) – FIRKIN'EH! – For this week's Wednesday firkin, High Hops Will host another firkin release. This time it will be "Apple Bottom Jeans", an apple berry wheat ale. It was made with blackberries, blueberries and apples.
River North Brewery (Fivepoints/Ballpark) -For this week's Wayward Wednesday tapping, they'll dig into the cellar and tap one of their rarest kegs, Oud Bruin! Five gallons only, first pours at 3pm tomorrow. Don't miss it! Also, for today, they still have both Grand Unified Theory and Barrel Reserve 2014 on tap!
Copper Kettle Brewing Co (Southeast'est Denver) – August is "Childhood Cereal Cask Month" at Copper Kettle Brewing Co. Each Wednesday, they will tap a special cask of beer that has a unique cereal infusion. This week try out the "Chocolate Cereal Inspired Stout". How good are chocolate cereals!?
Star Bar (Five Points) – New Holland Launch Party @ Star Bar from 6-8 pm!!!! Michigan-based New Holland Brewing has announced that it will expand distribution to four new states beginning mid-August. Colorado, Nebraska, Kansas and Iowa will soon be part of the company's 24 state beer distribution map.
De Steeg Brewing (Berkeley) – It's Wine Beer Week at De Steeg Brewing. On Wednesday, August 20th, they will be putting out the last keg of all their wine beers on tap. Try one of their tasty wine-beer hybrids including: Gewurztraminer Ale (white wine, rice beer and sake yeast), Pinot Ale (Pinot Noir wine with bold malty beer), Zinfandel Ale (Red Zinfandel wine with barleywine beer), and Belgian Quad Malbec (Malbec red wine and Belgian Quad – oak aged). Just 1 keg of each and they will run out quickly. Sorry, no growlers on these small batch offerings.
Thursday, August 21
38 State Brewing Co (Littleton) – Teachers! Are you sad that summer is coming to an end? A new school year always brings with it new challeng and adventure. With that said, 38 State is running their "Back to School Special" promotion beginning now through August 24. The promotion is open to all educators (teachers, administrators, office and custodial staff, etc). All they must do is present their 2013-14 school ID and they will receive 20% off their entire order (pints, flights, apparel, and glassware). They are very thankful for everything that teachers do each and every day, and this is their way of sending them back to school with a smile!
Coda Brewing Co (Aurora) – There will be a special tapping of their Hydle ale this Thursday, August 21st. Then on Friday, August 22nd, they will tap Blackwater Whiskey Oak Aged Stout along with a music concert from Indigent Row and also the 12th Doctor Scottish Strong Ale.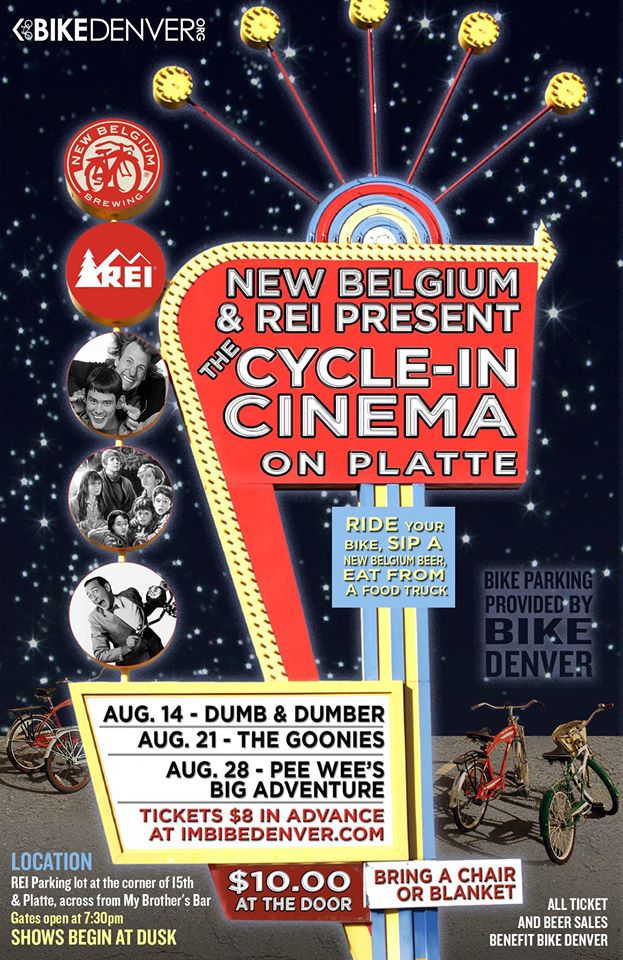 New Belgium Brewing (Ft. Collins) – New Belgium and REI Denver are getting back together at the REI Denver parking lot this Thursday night for New Belgium's The Cycle-In Cinema on Platte. Ride your bike to the event, enjoy some tasty New Belgium beers and watch some fun classic movies. This week's movie is The Goonies, and the movie next week, Aug 28th, will be Pee Wee's Big Adventure. Gates open at 7:30pm and the films start at dusk. REI Denver is located at 1416 Platte Street – Denver, CO. Tickets are $8 in advance online, or $10 at the door. Ticket and beer sales proceeds go to Bike Denver!
Denver Bicycle Cafe (Capitol Hill) – Denver Bicycle Café will host a Beer and Cheese pairing with Fate Brewing from Boulder. Join Fate Brewing Co. as they pair four craft beer pours with four different cheese while discussing and learning from our cheese expert, A Cheese Peddler. (https://www.facebook.com/events/272373792966058/)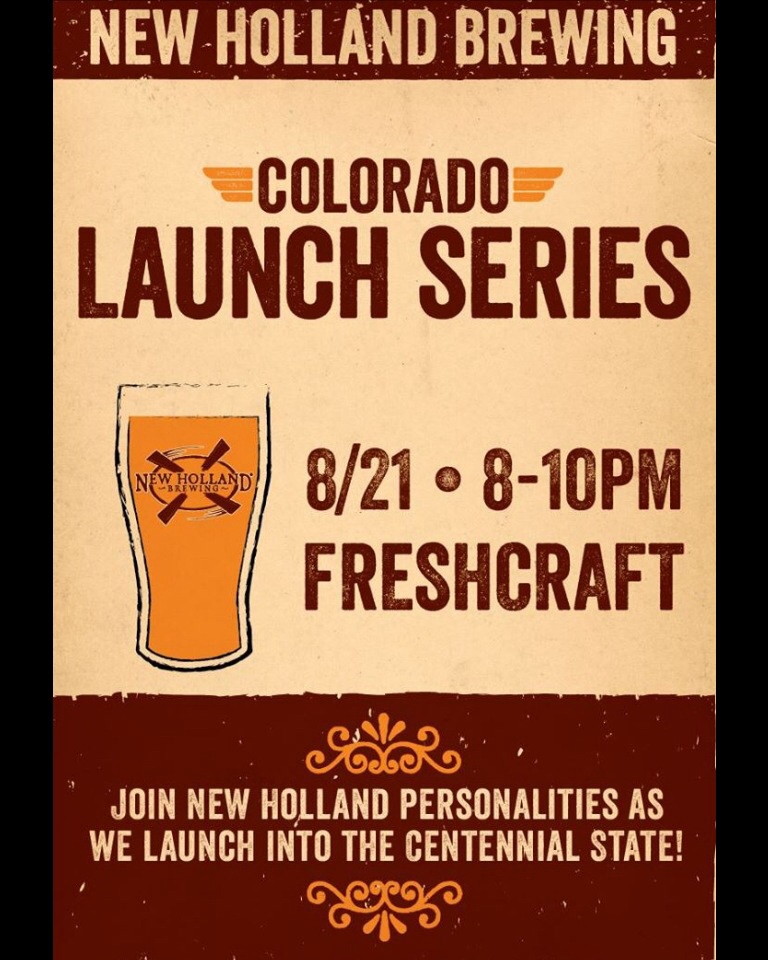 Freshcraft (LoDo/Union Station) – New Holland Launch Party @ Freshcraft from 8-10 pm!!!! Michigan-based New Holland Brewing has announced that it will expand distribution to four new states beginning mid-August. Colorado, Nebraska, Kansas and Iowa will soon be part of the company's 24 state beer distribution map.
Friday, August 22
Dry Dock Brewing Co. (Aurora) – FIRKIN Tapping. Dry Dock offer up another spice and herb firkin this week with their Chocolate Orange Peel Imperial Stout. I know, it does sound awesome, doesn't it?! Make plans to get over to try it out to start your weekend off proper!

Beryl's Beer Co (Five Points) – There's two new beers scheduled to debut at Beryl's Beer Co on Friday, August 22nd. They are "Elsie" and "Elsie Mae". These are saisons. The 'Saison Sisters' to be exact. Elsie is a crisp and complex saison featuring Colorado honey. Elsie Mae is a white wine barrel aged sister of Elsie. Two saisons, two hands. Just sayin'.
Great Divide Brewing Co (Five Points) – If the sun can stay out longer, so can you. They've extended their hours through August so you can make the most of your summer patio beer time. Sun & Mon 12-8pm, Tues-Thur 12-10pm, Fri & Sat 12-11pm. Also, stop in to support bicycle culture this month with 100% of proceeds from beer samples in the taproom being donated to charity. This months charities are: Bike Denver, Bike Depot, and Bicycle Racing Association of Colorado.
16th Annual NedFest (Nederland) – Aug 24 – Aug 26 – NedFest is an annual three-day outdoor music, arts and microbrew festival with camping located in the mountains of Nederland Colorado, just 17 miles west of (and 3,000 ft. above) Boulder. It is an extremely cool, family-oriented event that, in recent years, is held the last weekend of August (before Labor Day weekend). The music featured can range from Bluegrass, Jamband, Jamgrass, and Rock to Jazz and World genres, or moreover, a sound that blends these styles and others together. Friday evening there are two bands then five acts perform on Saturday and Sunday on one stage with acoustic "tweener" sets between each band. There are also "official" late night shows on Friday and Saturday at an indoor venue nearby. Website & Tickets: www.nedfest.org.
Snowbank Brewing Co (Ft. Collins) – GRAND OPENING – SBC opens their doors today! Congrats and welcome to the Northern Colorado brewing scene!
Saturday, August 23
Hops & Pie (Berkeley) – Noon-5pm – 2 slices of the day + 3 drafts = $16 per person no exceptions please. This is a steal! Don't go telling EVERYONE, okay?!
Fight Fire With Beer Festival (CBD/Downtown) – In 2014 Firefighter Appreciation Week will be observed in Colorado from August 17th – 23rd. Coloradans from across the state will celebrate firefighters and their families during the week long tribute. The week culminates with thousands of residents showing up to participate and support firefighters in the family friendly, 3rd annual, Fight Fire With Beer Festival. The festivities will take place on Saturday, August 23rd at Sculpture Park in downtown Denver from 2pm to 6pm. Come and celebrate to say "Thank You" to our brave firefighters. $35 for unlimited pours or $5 for single pours. Tickets at Eventbrite.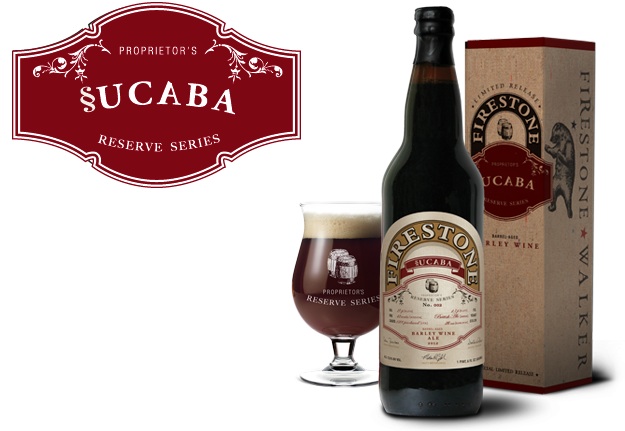 Freshcraft (LoDo/Union Station) – 1pm – Rare Beer Saturday at Freshcraft every Saturday. Never a disappointment! Join Freshcraft this Saturday for a special tapping of Firestone Walker's Sucaba Barleywine. See you Saturday!!
Boulder Craft Beer Fest (Boulder) – The inaugural Boulder Craft Beer Festival takes place today in West Central Park, where twenty Boulder County breweries will be pouring their beers. The festival, produced by Downtown Boulder, Inc., runs from noon to 5 p.m. and includes live music, food and lawn games. Participants include 12 Degree Brewing, Fate Brewing, Oskar Blues, Upslope, Avery, Gravity, The Post Brewing, Vindication, Bootstrap, J. Wells Brewery, Sanitas, Walnut Brewery, Boulder Beer, Left Hand, Shine Brewing, West Flanders, BRU, Odd 13, Twisted Pine and Wild Woods Brewery. Attendees will enjoy unlimited two-ounce pours. Tickets, $30 in advance ($35 the day of), can be found at BoulderCraftBeerFest.com.
The Great Central City Beerfest 2014 (Central City) – ROADTRIP – What a better place to hold a beer festival than on the streets of Central City! There will be over 40 breweries attending and pouring beers. Wander historic Main Street with your to-go cups, drink beer, play in the casinos and have some fun. Food and additional refreshments are available also. No pets please. Park anywhere off of adjacent streets and lots. Families are welcome. Plenty of street vendors, live music and restaurants too. Bring your ID for all drinking and gambling. More info at: www.centralcitybeerfest.com.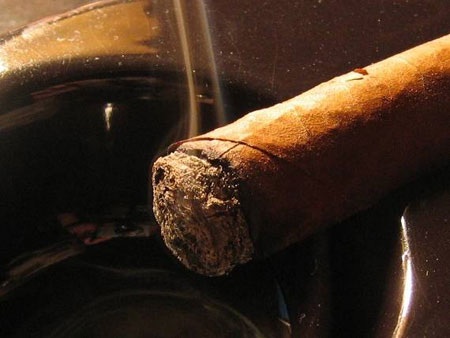 Rocky Mountain Cigar Festival (Broomfield) – ROADTRIP – The Rocky Mountain Cigar Festival is located in the heart of the Colorado Rocky Mountain Front Range. For the first time, the RMCF will be held at the world renowned Omni Interlocken Resort in Broomfield Colorado! The festival attracts consumers that are geared toward premium high-end product – including premium cigars, hand-crafted brews, unique wine and spirits, fine automobiles, excellent food and everything encompassing the finer things in life. Event Attendees have the chance to mingle with the most prominent cigar manufacturers and celebrities from around the world. All attendees purchasing a cigar ticket will be provided with an official festival bag containing over 40 premium cigars samples, cutter, lighter, festival glass, t-shirt, drink tickets and much more. Each attendee is provided with a free meal. Various ticket levels are offered to suit your needs. Official website: rmcigarfestival.com.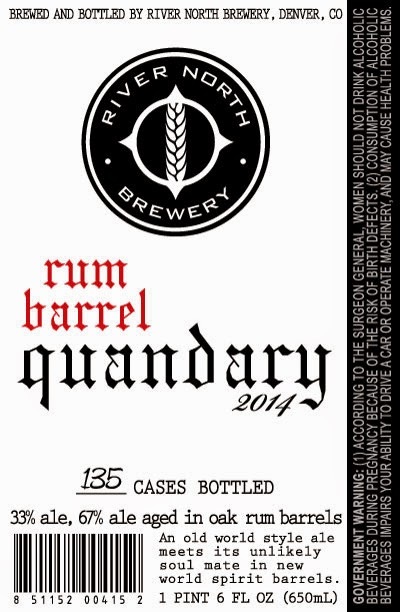 River North Brewery (Denver) – BOMBER AND DRAFT RELEASE – River North Brewery announced it will re-release Rum Barrel Quandary, the brewery's quadruple ale aged in fresh rum barrels. The second batch will debut this Saturday, August 23rd at 1pm at River North's taproom. Both draft pours and bombers-to-go will be available at the release party, and the brewery will also have a limited amount of last year's vintage on tap. Sweet, spicy and decadent, Rum Barrel Quandary balances the sweet malts of a Belgian-style dark ale with the sharp kick of new world spirits. At 10.2% ABV, River North recommends you enjoy a bottle amongst friends over a good meal.
Left Hand Brewing Co (Longmont) – Left Hand's Tasting Room would like to invite you to join them for the release of their 2014 Pro Am beer – Jalapeno Cream Ale on Saturday, August 23rd at 5:00pm. What is the Pro Am? Great American Beer Festival (GABF) Pro-Am entries are brewed by professional craft brewers based on award-winning homebrew recipes from American Homebrewers Association (AHA) members. Homebrew recipes are scaled up and brewed at a craft brewery for submission into the competition. The beer will tap at 12pm and there will be a food pairing contest that begins at 5pm. Bring in a dish to pair with Left Hand Brewing's 2014 Pro-Am beer (a Jalapeno Cream Ale). All dishes must be received by the bartenders by 5PM to be eligible to win. Andrew Ayers, the winner of this year's Pro AM, will be one of the judges selecting the winning food dish to pair with his beer. The winner of the food pairing contest will win a Saturday PM Session GABF ticket!
Rendezvous at the Rock Beer Festival (Castle Rock) – ROADTRIP – Castle Rock's Premiere Beer Festival! Rockyard Brewing is opening its location to over 30 different craft breweries for this 2nd annual event. There will be plenty of great beers, live bluegrass music and a lot of awesome food outside in the parking lot. A VIP ticket will get you in 1 hour early and also give you a brewers swag bag. More info and tickets at: www.attherock.net.
T.E.V. Edelweiss Oktoberfest (Morrison) – Aug 23 & 24 – 2 Days of Oktoberfest fun. We will have Opening ceremonies and Oktoberfest kick off starting at 11:30 am. The first band starts at 12:00pm Die Eldesteiner, and the 2nd band starts at 5pm the Rhinelanders. They will have 2 German dance groups perform throughout the day. They will have plenty of beer from Prost Brewing Company. They will also have a special display from the German American Heritage Museum for no extra charge. There will be kids games, face painting and German food served throughout the day. For more information, visit: www.tevedelweiss.org.
Sunday, August 24
Hops & Pie (Berkeley) – For a yearly $60 bucks, you get anytime happy hour; which equates to $1 off our craft drafts, slices of the day & 10" pies, whenever you come in. Every Sunday we open an hour early just for you! And you get your 3rd draft free!!! On the 2nd Sunday of each month, we treat you to 50 cent select drafts.
Hogshead Brewery (Sloans Lake) – 4 Paws 4 Life Rescue Dog Rescue Fundraiser!!!! From 2-7 pm, 20% of Brewery proceeds go directly to the rescue. Their will be a Silent Auction, Raffle and Warm Fuzzies will also be provided. Help Hogshead Brewery help rescue dogs by drinking beers!!!!
Oskar Blues Hops & Heifers Farm (Longmont) – CALLING ALL THE LADIES! Can Can Girls 2nd Annual Hop Pickin' Party! *This event is only open to women. (Thanks for understanding!)* Join craft beer-lovin' ladies from the Can Can Girls, Left Hand Brewery's Ales 4 Females, Avery's Sisterhood of the Hops, & Highland Tap & Burger's Crafty Ladies for an afternoon of hop pickin' at the Oskar Blues Hops & Heifers Farm. *Parking is not available at the Hops & Heifers Farm, so please meet at the Tasty Weasel Tap Room no later than 1:45 p.m. to catch the trolley to the farm. Plan on getting your hands dirty as we collect hop vines from the field and take home a handful of fresh hops to add into your next home brew!
Tickets include lunch, a variety each groups' favorite hoppy beers, and transportation.
The Oskar Blues trolley will be picking up and dropping off in Denver, Boulder & Longmont.
If you're coming from Denver:
Catch the OB Trolley at Highland Tap & Burger at noon.
If you're coming from Boulder:
Catch the OB Trolley at Avery Brewering at 12:45 p.m.
If you're coming from Longmont:
Catch the OB Trolley at the Tasty Weasel Tap Room at 1:45 p.m.
Monday, August 25
Federal Bar & Grill (Jefferson Park) – Monday night Beer Club tonight at Fed Bar & Grill! They have select craft pints for $3 from 6pm-11pm for Beer Club members. Sign up is free.
Tuesday, August 26
Lowdown Brewery + Kitchen (Golden Triangle/Speer) – Tuesday, August 26th at 6:30pm will be the 1st ever LowDown Beer Dinner at the brewery. They will be serving a tasting menu of five courses, each of which will be paired with one of their craft beers. The cost is $60 per person and includes tax and gratuity. Call to make reservations at (720) 524-8065. Limited seating available.
Funkwerks (Ft. Collins) – At Funkwerks for the month of August, Funkwerks will be biking and touring different local farms every Wednesday! We will be visiting Native Hill Farm, Spring Kite Farm, Jodar Farms, and Essex Homestead. Come join us. It is free and beer will be included! RSVP by signing up at Funkwerks 970-482-FUNK. The first tour is tomorrow, so sign up today!!!!!
Our Mutual Friend Malt & Brew (Five Points) – Keep the Glass! Every Tuesday for $10 you get an artist series glass (10oz) and three fills (under 8% abv). Every month (or while supplies last), Our Mutual Friend will feature a new artist. Support local art and local suds!
Odyssey Beerwerks (East Arvada) – Get a FREE BEER every Tuesday from Odyssey Beerwerks when you buy a growler fill. Offer good all day on Tuesdays. Also enjoy Happy Hour 3pm to 5pm.
Hops & Pie (Berkeley) – Tuesday night 23! Every Tuesday, snag one 18" 2-topping pizza + 2 drafts = $23 from 5pm-close.
That's a wrap for this week's Denver Beer Beat. Cheers to ye and may eternity find us in as good company as this! Stay Thirsty and Keep Denver Beer'd!
Did we miss any events in this week's? Let us know.