One Comment
Ultimate 6er | March Madness Beers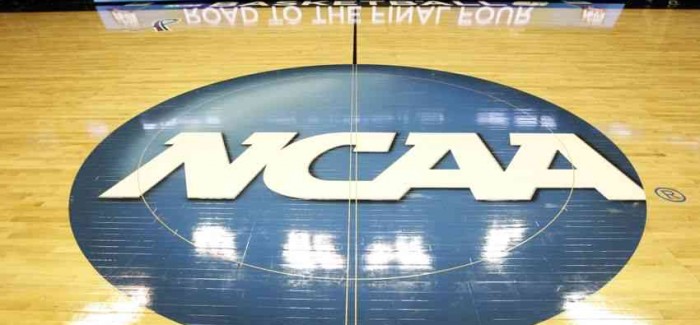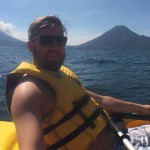 I think you can tell from the shredded scraps of paper you hold in your hands you used to call your bracket, the first weekend of March Madness has come and gone. I'm sure many of you, like me, only needed to see Iowa State's upset in the 3rd game of the tournament (not counting the First 4) to declare loudly to your dual computer monitors that this would be the craziest tournament yet and text a friend your bracket was TOTALLY BUSTED. Then, in what might be the really crazy part, day two turned around and pretty much went chalk. The 5 seeds prevailed against the 12's, and all the 1s and 2s moved on to the Round of 32 in which the Midwest region was seeded a perfect 1-8.
There's nothing else in sports that can match the excitement and energy of those first two rounds. From Selection Sunday to Thursday, America's families, friends, and co-workers busy themselves filling out brackets, analyzing teams (some of whom they've never heard of and most they've never watched play), tinkering here and there with a tricky 8-9 matchup or rethinking their projection of a deep run by Albany. All of that effort, trash talk, and pooling money then breaks wide open in a manic, electric, do-or-die series of death matches where every game matters and no one wants to miss seeing David prevail against Goliath.
And then, the first weekend is over. 48 teams and 11 million brackets are packing their bags and heading home. If you agree with many who say college basketball has deteriorated into an unwatchable mess, the fun part might be over without the breakneck pace of 4 games at a time coming at you and being able to toggle between only the single digit games. However, for those with a dog (or Cat) in the fight and the college basketball true believers, the best is yet to come. If you're in the Sweet 16, you either did what you were supposed to do and beat an opponent who you should have, at least on paper, or you through virtue of luck, skill, sheer will, or a combination of the three, took down a team many thought you couldn't. Either way, it means you're a pretty damn good basketball team.
Now that I've waxed poetic, here are 6 brews to enjoy while you watch the last 15 games of the 2014-2015 be etched in the history books.
Pabst Brewing Company – Colt 45
Before moving on to some tastier options, let's all pour one out for the teams who have already lost. The tournament is a cruel mistress. For a team like Kansas, they might as well have just not played as far as their program and fans are concerned (which by the way was my recommendation when the Big 12 was getting slaughtered on day 1 and they had Wichita State with a chip on their shoulder and a UK team that dismantled them earlier this year in their region).
But some teams can carry the fact they made the field at all like a badge of honor. Win even one game and you're not just in the best 68 but in an even more elite group of 32, which is a hell of a thing for the Georgia States of the world, or really any team outside of a handful of programs with perennial championship expectations. But even those programs have had their fair share of "early" exits.
Totally absent of snark or sarcasm, thanks for playing guys. Just like Billy Dee Williams says, you'll have some more friends at the Colt 45 party soon.
The Duck-Rabbit Craft Brewery – Marzen
It appears that North Carolina has some pretty good basketball teams. I love the Wolfpack of NC State because picking your mascot to be an offshoot of the NWO is awesome. I know that's probably not how it happened, but it's my reality.
I also love them because they are not North Carolina or Duke. But now that I've confirmed Roy Williams was wearing a PINK TIE WITH DINOSAURS ON IT I don't really mind the Tar Heels either. I also have them in my Final Four so bully for them.
For real though, screw Duke.
But drink this beer! It's a delicious easy drinker from North Carolina brewery, Duck-Rabbit. I mean Marzen means March people. Unfortunately, unless you planned ahead you probably can't have one during this tournament because the March in reference is that the beer is brewed in March for fall consumption.   But hey, just like March Madness, there is always next year.
No-Li: Empire No. 8 session IPA
Kyle Wiltjer hitting 3s is no lie. Kevin Pangos' passing is no lie. Mark Few doing a handstand is no lie. The NCAA tournament being particularly tricky for teams from mid-major conferences who like to shoot 3s and might have some defensive liabilities? Also unfortunately not a lie. But when they are playing well, which is most of the time, they can ball with the best.
The Zags were the hometown heroes in their first two games in Seattle. No-Li Brewing is another Spokane export with a following in Seattle and this session IPA is everything a west coaster could ask for in a session beer. In heavy rotation during this year's Super Bowl, it's got a healthy dose of hops for the IPA fanatics with a low enough ABV you can still comprehensibly order a pizza after four hours of drinking, so perfect for a basketball marathon.
This beer is also pretty fitting for Gonzaga with the Empire No.8 moniker. If you had to list 10 basketball teams as "empires" over the last five or ten years in terms of regular season and post season successes, without stipulating they had to have won the tournament, the Zags have gotta be about 8 on the list. (For the record the other nine are Kentucky, Louisville, UCONN's women's team, Duke, Kansas, Michigan State, VCU, Shabazz Napier and Kemba Walker playing 2-on-2 with the field, and Harvard). That's just math.
Stone Brewing – Arrogant Bastard Ale
Shout out to Bryce Alford of UCLA and R.J. Hunter of Georgia State for playing for their dads! Shout out to their dads for "recruiting" them, playing them and teaching them to have gigantic cojones! Hell, shout out to all the coaches! Bunch of megalomaniac freaks.
If you saw Louisville's Rick Pitino, Kentucky's John Calipari, and Villanova's Jay Wright sitting at a table talking you'd think they were definitely working out some suspect investment banking deal and you'd watch for like 15 minutes waiting for them to do the Matthew McConaughey chest-thump thing and then a bump of coke. Just saying.
Point is, it take a special sort of authoritarian, competitive, type A, arrogant know-it-all to be a college basketball coach. You must feel totally justified in taking millions of dollars to yell at student athletes (kids) about how well or poorly they are playing a game. They're as much a part of the theatre of this whole thing as any of the players and, boy, do we love their arrogant asses for it. The words on the Arrogant Bastard bottle capture all of this – "aggressive", "quality", "depth", "intensity". That's not "liquid Arrogance", that's liquid coach speak.
Fremont Brewing – "Kentucky" Bourbon Barrel Aged Dark Star
This next bit might get a bit homerific. I won't blame you if you stop right here and watch that Billy Dee Williams clip about 12 more times. If you're keeping track the Kentucky Wildcats are 36-0 and 4 games from a perfect season. I'd imagine if you're reading you're either a Cats fan or you hate us, because they tend to be a bit polarizing. But if you enjoy college basketball, you've got to admit we're watching a pretty historic season unfold for a historically excellent ball club.
The Wildcats seem to do it all. Blocked shots and steals on D, monster dunks on run outs and alley-oops, rebounds and put backs, knocking down threes, and hitting free throws. The team doesn't really lead any major statistical category, and the players individual stats don't jump to the top of the rankings either. But they do perform well; better than most teams, in all of them. Just as nothing stands out to the positive, nothing does to the negative either.
Just like the Wildcats, Barrel Aged Dark star is a study in balance, complexity, and a smothering onslaught. It certainly packs an alcohol wallop at 11% ABV, but toffee, chocolate, caramel, and vanilla are all right there. When you wrap your lips around it, you're in business. Full flavored and bodied, you get (in no particular order) cinnamon, fig, chocolate, banana bread, vanilla, coconut, tobacco, and pretty much whatever flavor you'd be looking for in a barrel aged stout. You want charred oak? Sure. Burnt sugar? Why not. Black coffee? Yep. In short, a fabulous beer.
I like the name Dark Star, not just because it's a BA song by the Grateful Dead, but because it makes me think of a black hole. I like to hope the Cats, like a black hole, won't even let teams see daylight. Just swallow them up and spit them out questioning their life decisions and with their children older than them like Matthew McConaughey in "Interstellar". (BOOM – that's two McConaughey references in one article)! They have all season, which is why players and coaches alike have wondered if they even can be beaten.
They can be, I assure you, possibly as soon as Thursday night by the Mounatineers of West Virgina led by Bob Huggins who, at 8-2, holds the best record against Coach Cal in the NCAA. At minimum, three 1 seeds have lost in every year of the NCAA tournament, even before there were 68 teams. I'll let you think that over.
I'd say something about Louisville, but #LouisvilleDoesn'tExist.
GO BIG BLUE!!!
Epic Ales – Brainless Belgian-Style Golden Ale
Lastly, I'm going to hit you with a minor cop out. I've never had a beer from Arizona, or South Bend, or Kansas that would be representative of those schools. I have had Milwaukee's Best, which is I'm sure to at least some degree similar to a Friday night in Madison or any of the schools with teams still playing. However, I think the Brainless Golden Ale, and its Exponential series on cherries, peaches, and raspberries, are pretty good examples of the things we love about the tournament anyway.
Let's face it, if I took the two lowest remaining seeds in the tournament – UCLA and Xavier – and had them play in an early season game, it would be pretty pedestrian. It could be a good, well played, competitive game, but really nothing you can't see any time of the season on any given night. Have them play in a single elimination, survive and advance tournament and suddenly you've elevated it. You might go a little mad; you might even lose your brain for a bit.
See what I did there?
Taking that base beer and aging it on different fruits elevates the Brainless series just like the tournament environment heightens a college basketball game. You get different flavors and new perspectives on something as familiar as Belgian style golden ale. And that's really what the tournament is about. Not knowing a player's name and cheering your lungs out for them to drop in that last second 3 to keep their season alive for at least one more game. Seeing the many ways a team can win, and the many ways a team can lose.
So embrace it. Lose your mind for a little bit. Cheer against Kentucky and Duke every game they play. Follow Kyle Wiltjer on Twitter for more post-game celebration antics. Cheer for a rival because you have them winning in what remains of your bracket.
Get to your favorite bar or couch, get some good beers, and enjoy the ride.