No Comments
Roundtable Discussion | Holiday So Nice, Celebrate it Twice?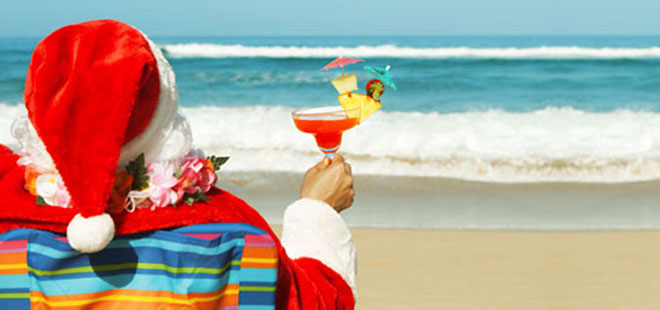 Sunday was Easter and this week is Passover. A few week's ago was St. Patty's. There are holidays among us. So, in the spirit of celebrating, we asked the staff what pre-existing holiday they would grant a second day of celebration to and where they'd place the deserved repeat in the calendar year. Wouldn't it be fun to celebrate your favorite holiday twice a year? Dream with us and share your response in the comments below.
Summer vacation. It would go right after the other summer vacation ends. School year now starts in October.
---
I'd like a second Halloween in the middle of summer.
---
Another Independence Day, on the 5th of July, because America.
---
National Cheeseburger Day. January 1st and 2nd because I'd be too excited to wait any longer than that.
---
Some random holiday between January 2 and Memorial Day. There's really nothing off in between that stretch.
---
I think a second labor day the Friday after tax day. Mike Zoller is right that we need a new day in between MLK and Memorial Day. If you do it a little later then the chances are better everyone gets a nice weather day. (I personally get like 4 days off between MLK and Memorial Day because my job makes up for crap pay with gratuitous amount of days off).
---
I agree with Christopher Day! Dressing up in costume for Halloween is my favorite! So, why not celebrate it twice a year?!
---
I'd have to go with Thanksgiving. Nothing like an entire 4-day weekend focused on family and food. It would be awesome to have a second Black Friday opportunity to get some Bourbon County releases, etc.
---
I agree w/ Brady. Thanksgiving should be twice a year. Everyone loves a feast & we should be thankful for what we have more than just once a year. Oh and beer goes great with Thanksgiving, especially Belgian dark beers.
---
Definitely Thanksgiving. More time with friends, food and the ability to indulge in more beer
---
Super Bowl Sunday and Monday so people could have the day off after the Super Bowl.