No Comments
Letterman's Legacy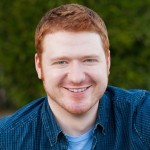 Last week, David Letterman signed off from late night television for the last time. After a record 33 years and 6,028 episodes, he gave his final monologue and said farewell to his desk. The 68-year-old comedy veteran stayed true to his style by keeping his emotions in check, but the final show was packed with nostalgia inspiring clips of his career and plenty of thank you's for his crew, family, and fans. With the late night television roster playing musical chairs with its hosts, it's important to take pause and give the proper appreciation for Letterman's journey and legacy.
Letterman was born and raised in Indiana, where he got his first taste of broadcasting while attending Ball State University. He tried his hand as an announcer and newscaster on a couple of campus radio stations, which eventually led him to a slew of similar jobs after he graduated. He worked as an AM radio host, news anchorman, TV weatherman, host of a Saturday early morning talk show, and once worked for ABC as a pit road reporter at the Indy 500 in 1971. Even then, he was known for working in humorous bits to his reporting and wise cracks. With these experiences under his belt and the encouragement of his friends and wife, Letterman made the big jump from the Midwest to the West Coast, deciding to pursue comedy in a mythical land known as Los Angeles.
 Early Career
After getting noticed doing stand-up at The Comedy Store, a spot that's helped launch many careers, Letterman soon found himself being paid to write and perform comedy for a variety of television shows in the late 70s. Despite none of the gigs panning out long term, his brand of humor caught the trained eye of the legendary Johnny Carson. Carson, who was then almost two thirds of the way through his 30 year span as host of The Tonight Show on NBC, made Letterman a regular guest and guest host. Eventually, NBC recognized the talent as well and gave Letterman his own show, which debuted on June 23, 1980. The David Letterman Show aired in the morning, which wasn't a typical time slot for comedy. Although the program won two Emmys, the writing geared towards college males didn't exactly jive with the audience of adults that were turning on their TV sets to catch the news and weather. Within a couple months of its premiere, the show was canceled.
Letterman took the cancellation hard and worried about his future in the business, but NBC recognized that there was an place for him and kept him on the payroll until they could figure out how and where to showcase his talent. February 1, 1982, a little over a year after his morning show was cancelled, Late Night with David Letterman aired its first show on NBC, right after The Tonight Show with Johnny Carson. With this new program, David Letterman carved out the time slot that would eventually become home to Conan O'Brien from 1993 – 2009, Jimmy Fallon from 2009 – 2014, and Seth Meyers from 2014 – Present. The studio execs axing his morning show turned out to be a blessing in disguise, since Letterman and his writers now had access to their actual target demographic of young males. Not only that, but they were forbidden by the producers of Tonight Show to use any bits that were reminiscent of Carson, book big celebrities as guests, write topical jokes, or even have a brass section in their band. All of these rules forced Letterman and his writers to think outside the box and create their own brand of late night humor. The ban on certain A-list stars also caused them to help discover talented individuals like Jerry Seinfeld and Jay Leno.
 First Episode of "Late Night" in 1982, with Bill Murray and Mr. Wizard

The 12:30am time slot on NBC is where Letterman honed in on his style, the ripple effects of which can be identified in most late night talk shows today. Not only did we start to see that dry, almost bitter wit that he directed at his guests without hesitation, resulting in Cher calling him an "asshole" during an interview, but we also saw a change in the approach to the formula of humor. For decades, Tonight Show set an example for how to run a late night program. Letterman and his staff changed the game by breaking the fourth wall with the audience. He would do bits that were supposed to be dumb, like "Stupid Pet Tricks", to playfully mock the show and himself. Nothing was taken too seriously and the guests were no longer held up on such a lofty pedestal. Letterman didn't pull punches or punchlines in interviews and frequently asked guests to participate in sketches. Today, we see Conan mocking himself and his material (much to the audience's delight), Jimmy Kimmel giving his guests a good natured hard time, and Jimmy Fallon is the reigning prince of having celebrities participate in shenanigans. Do you like when Conan goes on location and films what are now called "remotes", where he interviews regular folks at their jobs or homes and makes everything seem funny? You can thank David Letterman for starting that trend. He began doing remote segments on Late Night back in 1982. Conan fully acknowledges Letterman's trailblazing. On Inside the Actors Studio, Conan stated that Carson invented the talk show and Letterman "[invented] the anti-talk show." He said, "If you think about it, it's kind of like, ya know, Johnny Carson discovered Europe, ya know, and David Letterman got in the boat and discovered North America, and the rest of us are like, 'I found a piece of Newfoundland!'"
Cher Calls Letterman a Bad Word

Remote from First Week of "Late Night"
Letterman had a successful run with NBC until Johnny Carson retired in 1992. At that point, most people, including Carson, expected Letterman to take over the coveted Tonight Show. When NBC announced that Jay Leno would be taking the job instead, it didn't sit too well with ole' Dave. Instead of keeping his post-midnight time slot and playing second fiddle to a comedian that he helped make famous, Letterman accepted an offer from CBS to start a new late night show that would air at the same time as NBC's The Tonight Show. This show was, of course, The Late Show with David Letterman, which first broadcast on August 30, 1993. The entire situation inspired an HBO film titled The Late Shift and was dusted off for re-analysis when NBC and Jay Leno performed a similar maneuver with Conan O'Brien in 2010.
"The Late Shift" Trailer from 1996
 Letterman Chimes in on 2010 Tonight Show Conflict

In Letterman's new 11:30pm time slot, we saw him ditch his khakis and Adidas sneakers for tailored suits and fancy shoes, but he still had the same acidic wit and trademark sketches like "Stupid Dog Tricks" and his famous "Late Show Top 10". From 1993 to just last week, he continued doing comedy his way and it's estimated that he was earning around $45 Million a year towards the end of his career. He seemed to be dancing around the idea of stepping down from his post for the last decade, as he was careful to never let his contract extend for too long. It was renewed in 2006, 2009, 2012, and for a final time in 2014. The last The Late Show with David Letterman drew 13.76 million viewers and beat out every single prime time show in ratings.
Throughout his career, David Letterman had 19,932 guests, from movie stars, to athletes, to President Obama. He played a crucial part in Andy Kaufman's genius performance art, debated the Iraq War with Bill O'Reilly without backing down an inch, and most importantly, earned the respect and reverence of performers, comedians, and other late night hosts. On the night of Letterman's last show, Conan O'Brien sincerely urged his own viewers to change the channel over to Letterman. Jimmy Kimmel gave a tearful speech on his show praising Letterman's contributions to the field and his personal influence on Kimmel himself. Judd Aptow once wrote, "There were six or seven people or groups who changed comedy in the Seventies and Eighties – Saturday Night Live, Monty Python, National Lampoon, Richard Pryor and Steve Martin – and Letterman is at the top of that list."
David Letterman's final words on his show were, "The only thing left to do for the last time on a television program… Thank you and good night." Even though his retirement was inevitable, it's a loss that the world will no longer have Dave visiting their living rooms every weeknight and bidding them a pleasant evening after entertaining them for the last hour of their day. He did that job for 33 years and he did it tremendously well. He changed the landscape of late night TV and helped mold countless comedians and hosts. Mr. Letterman, on behalf of your fans and those whom you influenced: "Thank you."
My Favorite Interview
Letterman Says Goodbye
Highlights of Career