One Comment
Crooked Stave | Surette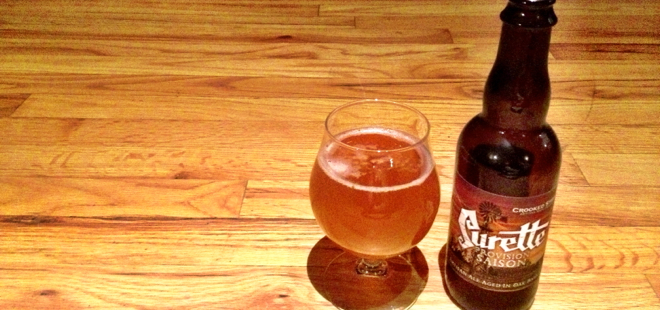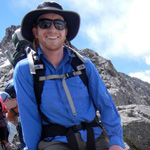 Originally Published August 23, 2013
Crooked Stave Artisan Beer Project: Surette Provision Saison
ABV: 6.2%
Crooked Stave is making amazing beers. The research that owner and brewmaster Chad Yakobson has done on the wild yeast strain Brettanomyces is intense; the guy has a graduate degree in the intricacies of the yeast for Pete's sake. Surette is a Provision Saison; meaning that this style of beer was historically brewed to have higher alcohol for longer storage and aging. This beer is wonderful and I have a few aging in my cellar to see how they continue to develop over time.
The beer pours a medium golden color with one finger thickness of dense white head. The head dissipates rather quickly, indicating low levels of residual sugar and a dry finish. The aromatics of the beer showcase prominent floral notes with mild herbal spicy characteristics to back it up. The flavors consist of a mild tartness with floral notes similar to the aroma balanced nicely with a slight grainy foundation. A slight barnyard brettanomyces funk compliments the flavor profile nicely. Surette finishes with evident carbonation and wonderful tart dryness that teases my palette, begging for the next sip.
Overall, Surette is another fantastic saison from Crooked Stave. The Denver area brewery is making fantastic beers and recently added distribution in Arizona. Their Facebook Page shows pictures of a recently installed brewhouse and coolship. Look out for increased production and increased funky beers. If you have the opportunity to try Surette or any of their other offerings, I highly recommend it!
Cheers!
---