No Comments
If Summer Movies Were Anagrams…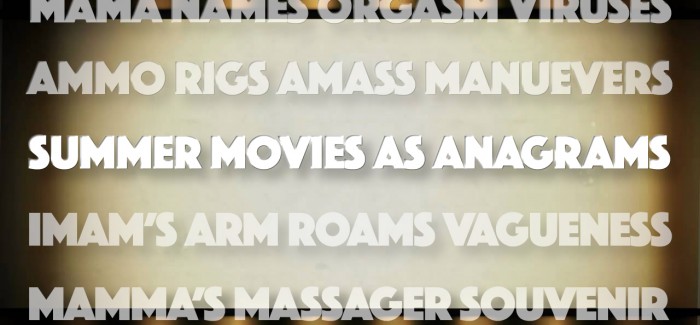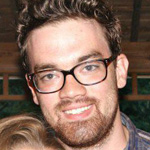 This summer, there's a lot of money to be made with the slew of blockbusters hitting theaters. Superheroes return, movie stars take on exciting new roles, and popcorn will be consumed by the bucket.
But instead of a normal summer movie preview… let's preview what some of this summer's movies would look like if you scrambled all the letters in the titles. By simply re-ordering the letters that make up a movie's title, you can create even more original and eccentric films. Below are some anagrams of this summer's movies, a brief plot summary we made up, and even a poster.
Yes, all of these are actual working anagrams. And no, none of these are actual movies. Not coming to a theater near you — they're exclusively on PorchDrinking.com!
"A TRUE GASSY PA"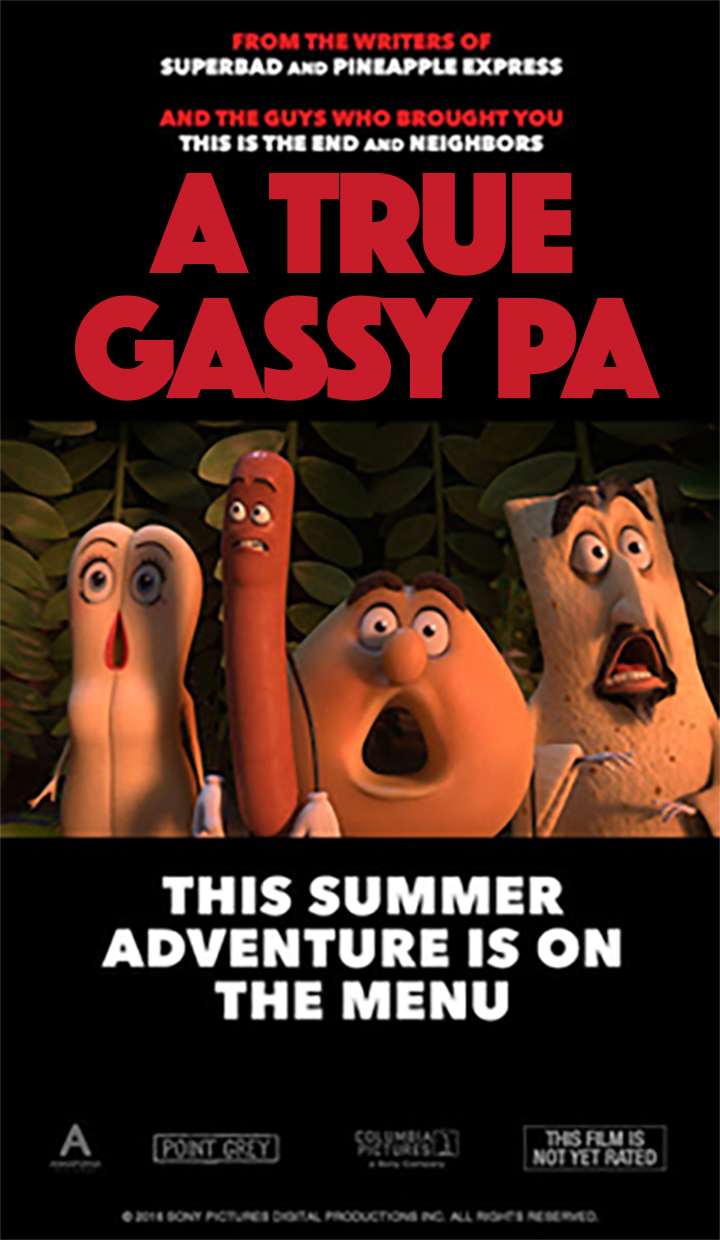 I'm guessing this movie is about some animated food that is in the kitchen of the world's most flatulent father? Makes sense that he farts so much; it seems like he keeps junk food in the kitchen. Admittedly, a gassy dad whose food can talk doesn't seem like a story that could really go anywhere, but most animated moves are only like 85 minutes long, so that's enough time for some fart jokes.
Release: August 12
From the creators of "Sausage Party"
---
"DYING FOR DIN"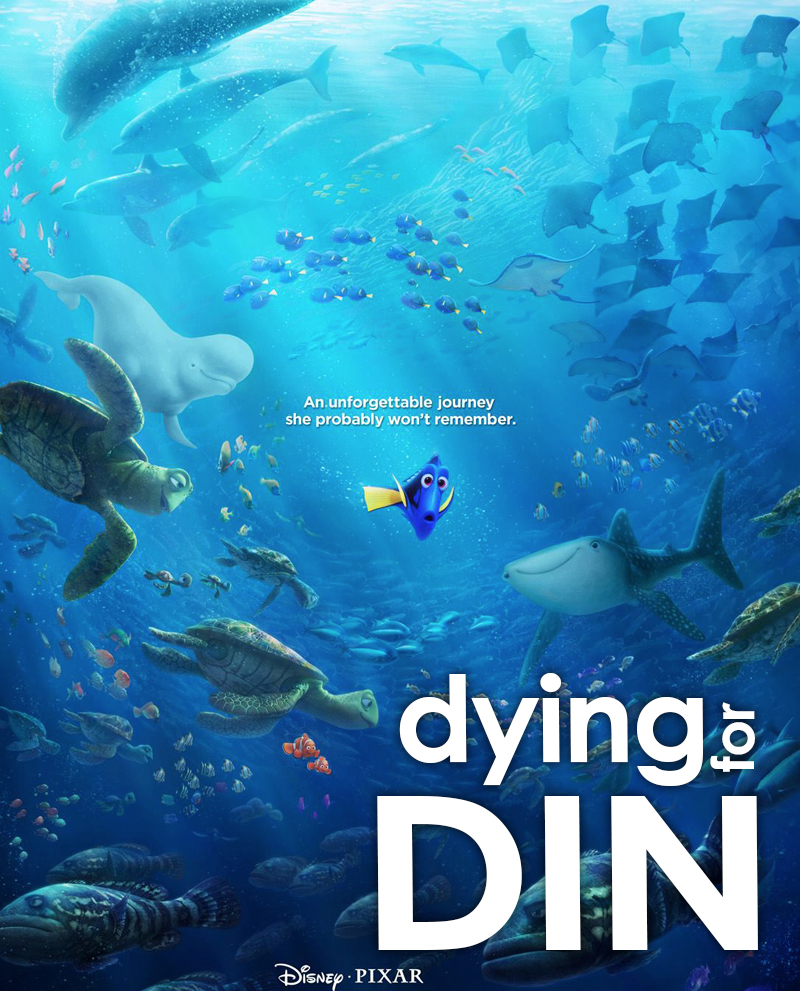 This fish has a voracious appetite. If it doesn't eat its own body weight every hour, it will die. It's sort of like "Speed," but with carnivorous fish. So the blue fish has to go around and eat all these other animals in the ocean, and becomes the ultimate killing machine. Why the poster thinks she won't remember it later, I have no idea.
Release: June 17
From the creators of "Finding Dory"
---
"RED SKY BONER TAT"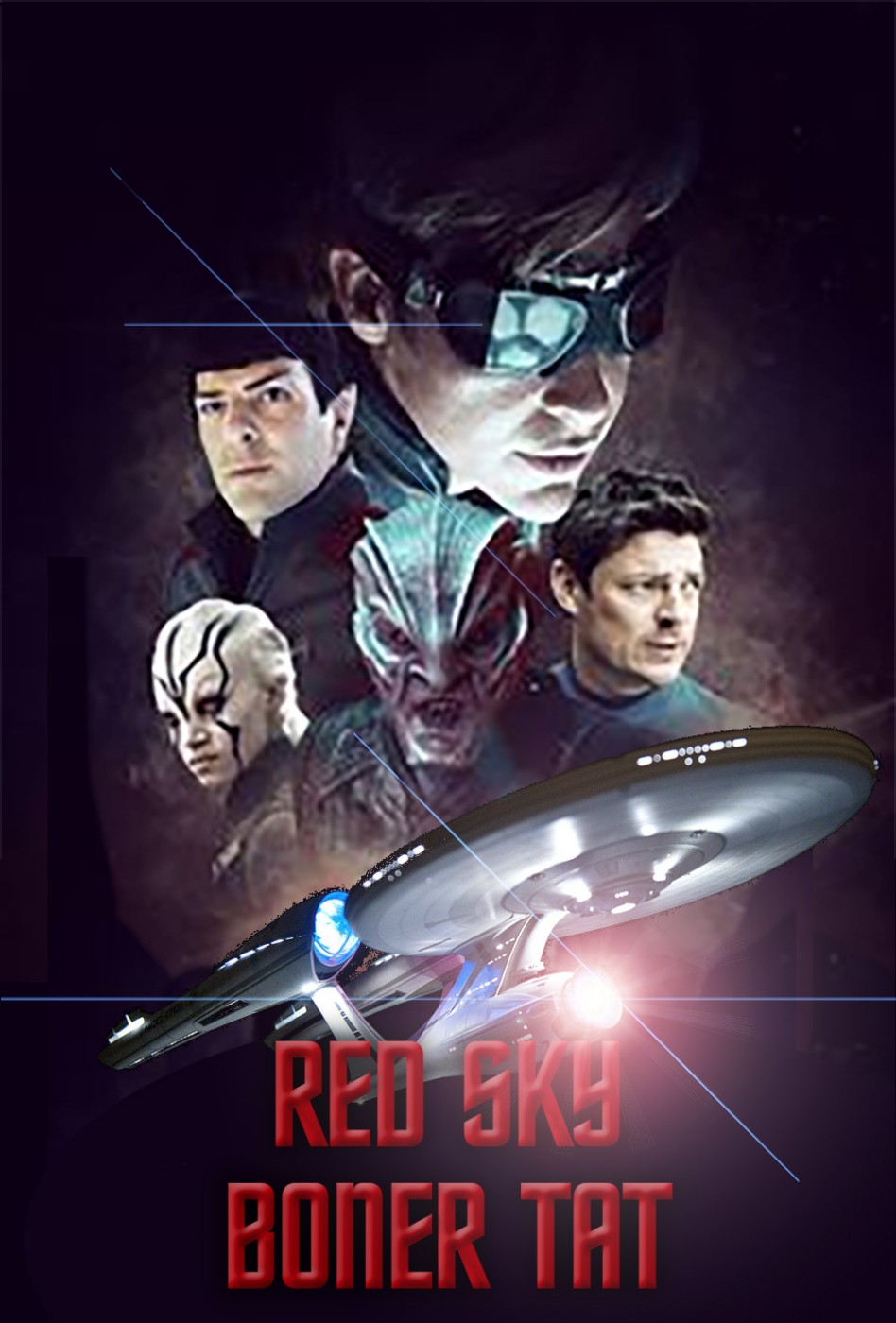 This title is inscrutable. Does someone have a tattoo of a red boner? Or is there a tattoo… ON the… thing? Is there some narcotic called "Sky Boner" that distorts people's facial features? Or is "Red Sky Boner Tat" the secret code name for these space-FBI-looking people?
Release: July 22
From the creators of "Star Trek Beyond"
---
"MIKE AND DAVE'S WEED DATING ENDED"
Mike and Dave were just townies who dropped out of college, never moved away, and sold weed on campus to meet girls. But when the college becomes an all-boy's school, they'll have to either move on with their lives… or figure out how to stay young forever. And in the meantime, they only have until the end of the semester to enjoy what's left of their weed dating.
Release: July 8
From the creators of "Mike and Dave Need Wedding Dates"
---
"TARZAN: FEEL DE THONG"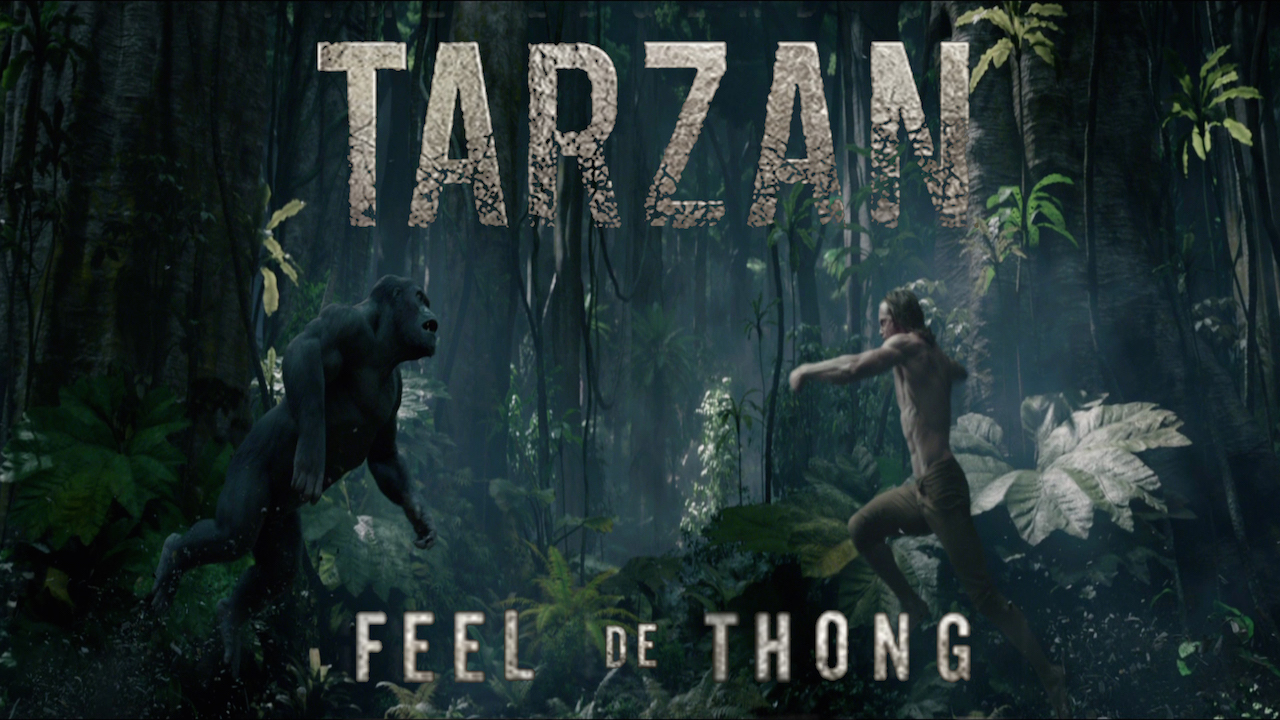 Kinda seems like a weird title, given that this Tarzan isn't wearing a thong or loincloth like the other Tarzans before him. Maybe that has something to do with why he's fighting the big ape? Yeah, let's go with that. Tarzan finds civilization, and starts wearing shorts. This upsets his ape brethren, who call him a traitor for turning his back on the leopard-print thong he used to wear.
Release: July 1
From the creators of "The Legend of Tarzan"
---
"LURKING ALICE SHOOTS THE HOG GAL"
It's unclear to me who the hog gal is here. My guess — it's the lady on the right side with the red hair. She's the hog gal because she's in charge of the two hogs at the top in the center. And Alice has to shoot her. To do so, Alice teams up with two of the most unstable minds in her fantasy world (or ours) — Johnny Depp and Sacha Baron Cohen, clearly playing themselves.  
Release: May 27
From the creators of "Alice Through the Looking Glass"
---
"THE SAD VIRGIN EMBRYO"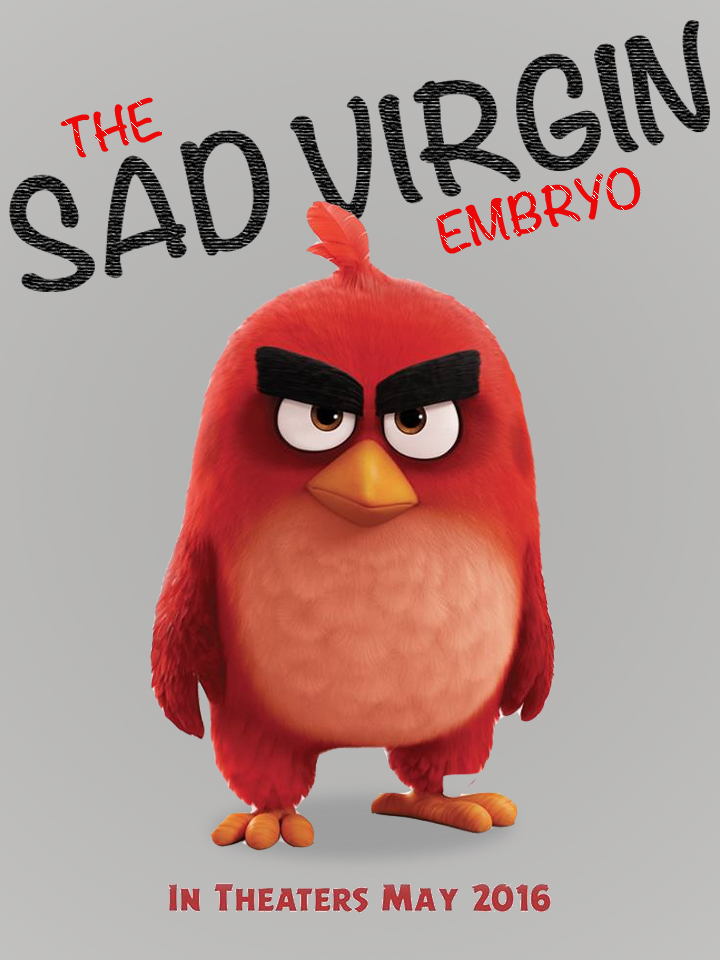 Clearly, this is an adult movie that's also animated. This bird hatches too soon when it's still just an embryo, and because of its physical condition, no girls like it. So its friends try to cheer him up with one last party before graduation.
Release: May 19
From the creators of "The Angry Birds Movie"
---
"EXPOSE MANLY CAP"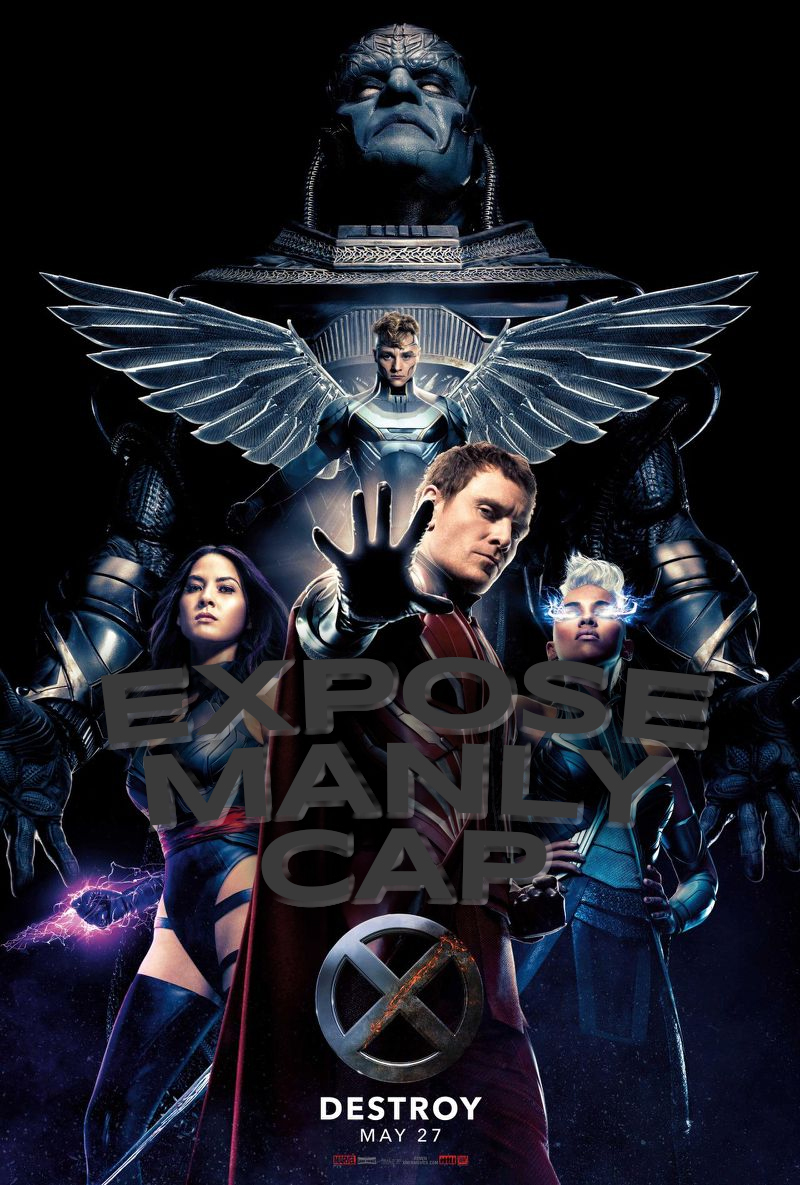 If I had to guess, I'd say the manly cap is either Fassbender's metal hat, or the headgear that Oscar Isaac is wearing in the middle there. And that manly cap is capable of killing a bunch of people, so Olivia Munn and the angel-lookin' dude have to work together to get the cap.
Release: May 27
From the creators of "X-Men: Apocalypse"
---
"HIT SCENE GUY"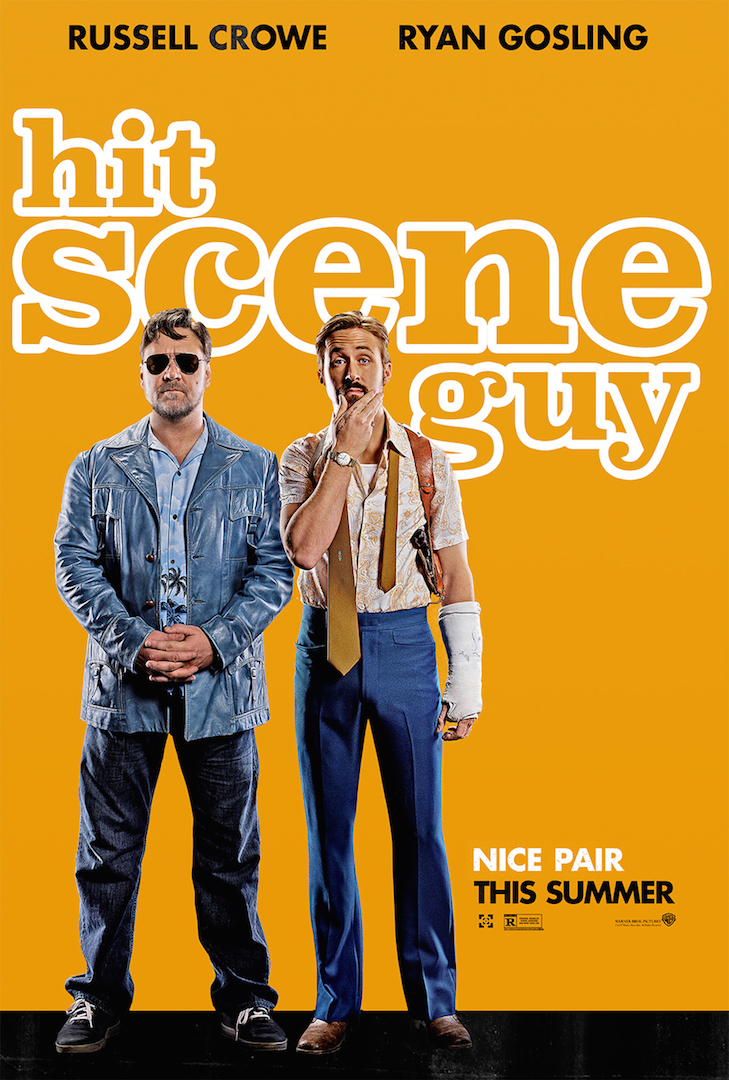 So Ryan Gosling is, like, a Hollywood actor. I mean, his character is. And Russell Crowe is his manager/bodyguard. They both grew up in mafia families, and Russell's character is still a hit-man on the side while Gosling's career in Hollywood takes off. So while Gosling's character is shooting a movie where he's in a hit scene, there's also a hit out on someone. Yeah, that's a believably stupid Hollywood pun title.
Release: May 20
From the creators of "The Nice Guys"
---